Jerry Seinfeld has explained why he wouldn't hug Kesha, and it actually makes sense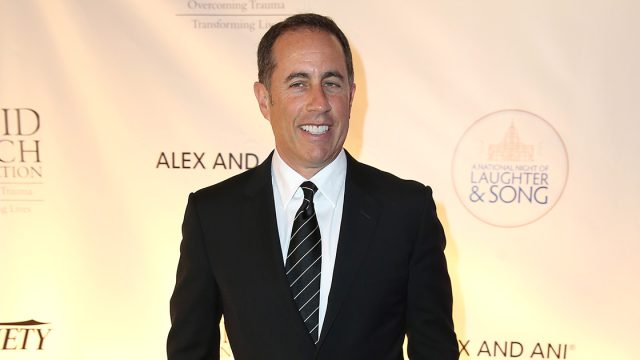 It was a pretty awkward moment, but now Jerry Seinfeld has explained why he wouldn't hug Kesha and it actually makes a lot of sense.
In case you missed it, a video went viral of Jerry Seinfeld and Kesha on the red carpet, and things were pretty awks. On Monday (June 5th), the video of Seinfeld, which was captured by 94.7 Fresh FM radio host Tommy McFly, saw the comedian refuse to give Kesha a hug when she approached him saying how much of a fan she was. The clip quickly went viral, with many turning it into a scene from Seinfeld. https://www.youtube.com/watch?v=_vACmKnQbjw
Firstly, the comedian said that he actually didn't even know who Kesha was.
"I'm 63, I don't know every pop star… I don't know everyone," he said, before explain that, really, he just isn't that into hugging people he doesn't know.
The comedian then continued.
"I was right in the middle of an interview, it was a little off," he said. "When you get to be my age and you've done a couple things, you have your own reality. In my reality, I don't hug a total stranger. I have to meet someone, say hello. I gotta start somewhere. A hug isn't first moment of a human, two humans. I never did that."
Luckily, it seems that any awkwardness between the pair was all smoothed out. "She was very nice about it, we laughed about it," Seinfeld said.
However, sadly for Kesha, Seinfeld still wouldn't dole out a hug to the popstar.
While the moment was awkward on camera, we do get where Seinfeld is coming from. Hugging strangers as a celebrity must be a weird experience, and if you're not comfortable with that then that should be fine.
Hopefully, now that Kesha and Jerry Seinfeld have met each other and laughed about their awkward encounter, the singer will finally get a hug the next time they meet.