Jerrod Blandino of Too Faced uses an obscure serum from this legendary pop star's skin care line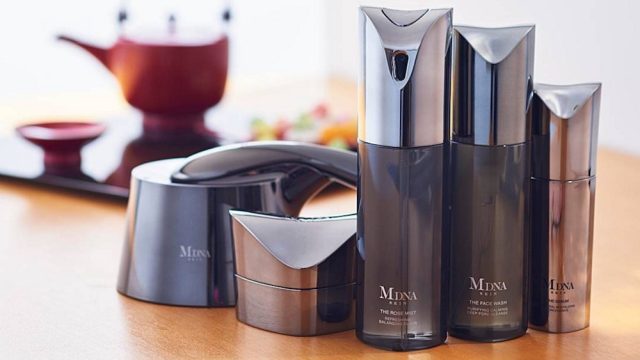 Jerrod Blandino of Too Faced recently revealed his favorite serum, and it turns out it's pretty obscure…at least to those of us not living in Asia. (Insert sad face here.)
In an Instagram post, the Too Faced co-founder (and Clover's daddy) lamented running out of his anti-aging potion. What is this miracle tonic? Well for starters, it was created by one of the biggest pop stars in the world.
Pop goddess, fashion chameleon, mother, style icon, feminist, provocateur, yep, it's Madonna. She's got her own skincare line, but MDNA SKIN is for the most part only available in Japan, Taiwan, and Hong Kong.
Despite being created by an American icon, the brand is only available in certain Asian countries.
Jerrod is clearly obsessed and heartbroken over his depleted supply and asks the "Material Girl" for help. In his post he used the hashtag "#imGonnaGetOldNow," but hey, Madonna is pushing 60 and she's not slowing down anytime soon!
Uh oh, Jerrod! You might have to plan a trip to Japan to get more of that precious elixir…
It IS possible to get some of Madge's skincare treatments in the States. Like the magnetic chrome clay mask, for example. The water-free futuristic sexy robot mask is the thing you didn't realize you needed in your life.
Magnets…how do they work???
Please come to the States, k thx.
Whether your skin care routine is on lock or you're like a virgin to the skin game, you'll have to admit that these products look intriguing! Check out MDNASKIN.com to drool.