Jerrod Blandino revealed a heel inspired by Too Faced's best-selling mascara, and we need this in our closets NOW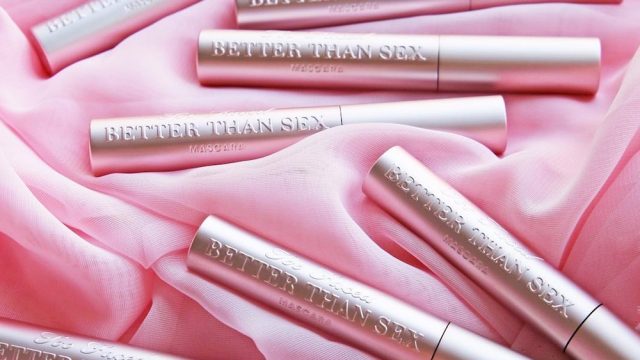 Have you ever been scrolling through Instagram only to stop in your tracks because you can't figure out what you're looking at? Jerrod Blandino gave us a sneak peek at a photo shoot featuring what appears to be a Better Than Sex heel (inspired by Too Faced's best-selling mascara), and followers were left scratching their heads. While most of us were dreaming of adding this stiletto to our shoe closet, others thought the accessory was something else entirely.
It turns out that the heel is most likely only for the photo shoot, and we probably shouldn't expect it to go on sale any time soon, but that won't stop us from dreaming about how gorgeous our outfits would look with these sparkly shoes on our feet.
Jerrod Blandino's Better Than Sex heel gave his viewers a bit of a thrill, whether they realized it was a shoe or not.
Do you see what they see?
The comments are absolutely hilarious as fans try to make out what they're looking at. We're dying laughing over here.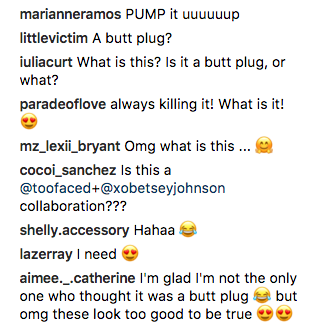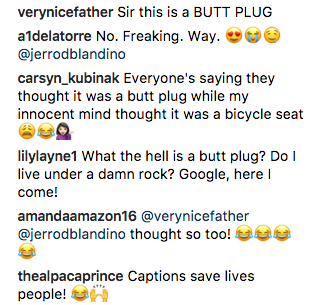 Luckily, Jerrod Blandino thought it was just as funny as we did, and he posted a different angle of the shoes.
Now you can really see how lovely these heels are. They look like something Carrie Bradshaw would romp around town in. Maybe if enough of us plead with Jerrod, we'll all be able to get some for ourselves one day.
Did your brain play tricks on you when you first saw the picture? Or could you tell that it was a heel as opposed to a naughty lil toy? Have you ever seen a more sparkly, glam shoe? We're head over heels in love with it, and we're excited to see what campaign it's featured in. Could more glitter makeup be headed our way?