Jerrod Blandino shared a sneak peek with Kandee Johnson, and we are SO curious to know what they are up to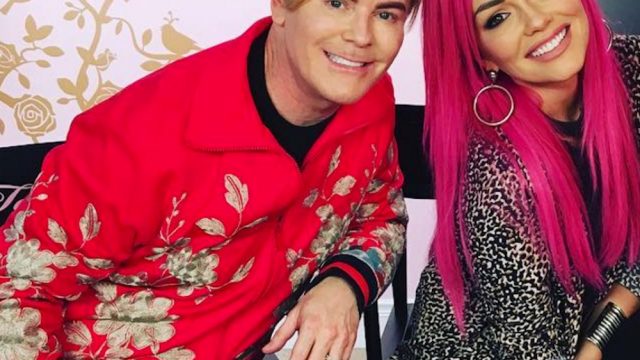 While suspense can sometimes be its own form of torture, we are all about small mysteries that makes us feel like a modern day Nancy Drew, who are desperately searching out clues from the rubble. So naturally, we immediately felt like makeup detectives when Jerrod Blandino shared a sneak peek of a possible collaboration with the makeup artist and YouTube fave Kandee Johnson. Our detective gears are officially spinning with all of the makeup possibilities these two beauties are up to.
Really, with their forces combined, the options ARE endless. After all, during the election season Kandee Johnson transformed into both Hillary Clinton and Donald Trump in one of her tutorials, and Jerrod Blandino is the makeup mastermind behind the wildly popular Too Faced Sweet Peach collection, and the brand in general. Their powers combined could become a true force to be reckoned with.
In a true act of cruelty, our only clues at this point include an Instagram photo of a giant cupcake.
https://www.instagram.com/p/BO519VmhZJT
Now we have sugar cravings AND deeply seeded confusion.
Will Kandee be releasing a Giant Cupcake-themed eyeshadow with Too Faced? We need answers!
We know these makeup obsessed beauties get along SO well, so we know they're coming up with something super sweet!
After all, she did moderate Jerrod and Kat Von D's FB live segment.
And, she starred in Too Faced's Better Than Sex waterproof mascara campaign. She looked like a fabulous mermaid goddess.
https://www.youtube.com/watch?v=Te9X2EAsMOo?feature=oembed
We will just have to wait in suspense, and hope they'll at LEAST give us more sneak peeks in the near future.