Jerrod Blandino teased a secret product, and people think Too Faced is collaborating with Britney Spears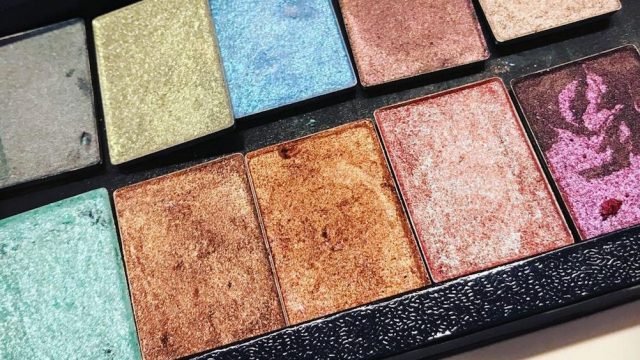 We may be used to Jerrod Blandino's never-ending treasure trove of sneak peeks, but his last one has driven fans into a frenzy that cannot be controlled. Jerrod posted a picture of a secret product that appears to be a Too Faced glitter eyeshadow palette of some sort, but his caption alludes to a very famous Britney Spears song. Naturally, the internet has lost its collective mind over the possibility that Jerrod could collaborate with the queen of pop.
Jerrod knows exactly what he's doing — there was never any doubt in his mind that his caption would stir up intense speculation over whether the palette is merely inspired by Britney, or if this means that she's actually having a hand in its creation.
If ever there were a beauty collaboration that was meant to be, it's Britney Spears and Too Faced.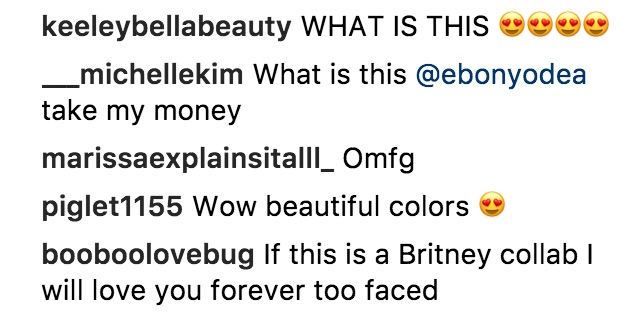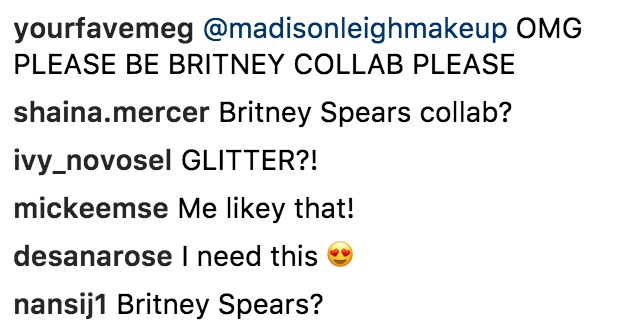 Their feminine, positive, colorful aesthetic is just up Britney's alley, so we suppose it's not too crazy to imagine that they could actually come together to work on something.
That said, the caption is the title of one of Britney's iconic songs. The color palette for this mystery palette is very similar to the palette in her Slave 4 U video, so it's possible that it's a coincidence that Jerrod noticed and decided to capitalize on. Will we ever know the truth?
And while we're busy dreaming of a Britney Spears x Too Faced collab, we can't forget that this palette looks eerily similar to their Glitter Bomb palette  — could these be the rejected shades?
https://www.instagram.com/p/BSeBoufAIH8
Or are they going to be a whole new palette that they will sell in addition to Glitter Bomb?
The possibilities are truly endless, but one thing we do know is that if Too Faced has a Britney collab up its sleeve, that the internet might actually not be able to handle it. Would you?