Jerrod Blandino of Too Faced hinted that a berry-themed collection could be happening
Spring has finally sprung (though you wouldn't believe it from the dreary day we've got going on in NYC) and all our favorite beauty brands are releasing brightly-colored, vibrant collections that feel perfectly appropriate for the warm months ahead. Our beloved Jerrod Blandino of Too Faced did an Ulta Live Beauty Chat today and hinted that a berry collection could be headed our way, and that's just exactly what we wanted to hear! There is no better time than spring and summer to bust out those romantic, sexy berry lips and cheeks — so we really hope that's what is in store for us!
As usual, Jerrod only gave us the tiniest of hints that this is what he's working on, but you know us! We are clinging on to every word looking for any possible clue of what's to come.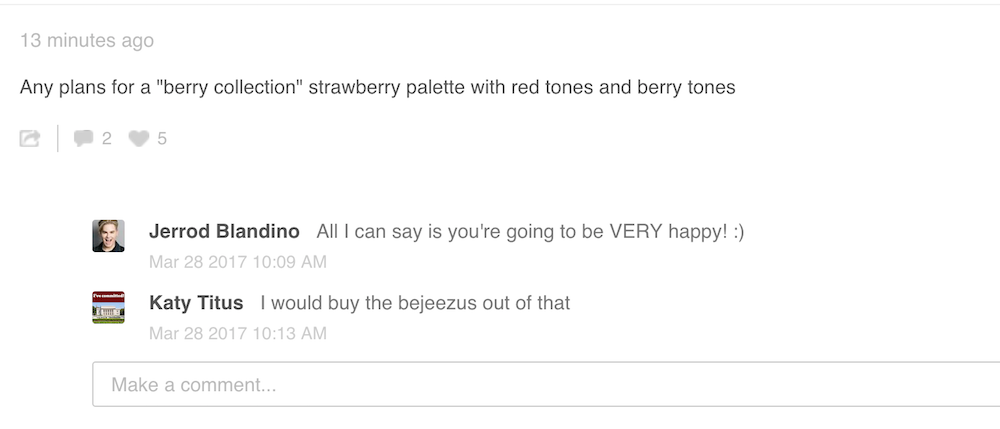 We are SO pleased to hear it!
We know he's got a couple collabs headed our way, including one with Kandee Johnson. Kandee is basically the queen of pink, so could their collaboration possibly be the harbinger of all things berry? It would be perfectly appropriate!

That's gotta be it, don't you think?
Naturally, we decided to go on a deep-dive of both Too Faced and Kandee's social media accounts to see if we could uncover any clues. The facts were these:
Well, we know Jerrod loves pinks and rose!
Look at this berry-licious lipstick that Kandee is wearing in their announcement video!
Just this week Too Faced posted some very berry inspo — that could be a clue, right?
Alicia forever!
Regardless of whether or not we are looking too much into all of their recent Instagrams, the fact of the matter is, Jerrod pretty much let it spill that something berry-fied is headed our way. We can't wait to find out what it could be! Knowing Jerrod, it'll be equal parts flirty, pretty, sexy, strong, bold and fierce!