Some jerk fat-shamed a woman on Twitter, but Zendaya wasn't having ANY of it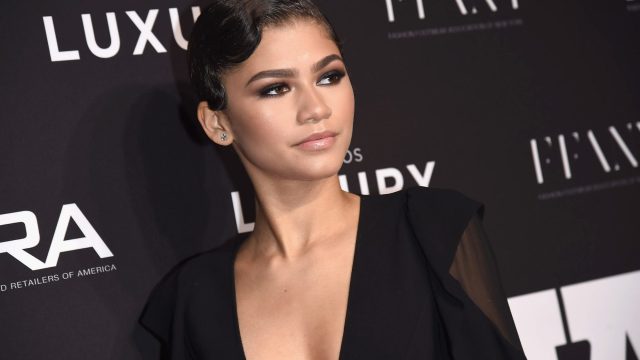 One of our all-time faves, Zendaya, is known for being an incredible role model! Although she is, of course, an amazing and talented actress, part of why we love her so much is she is so great at sticking up for herself and the people around her. It seems like whenever Zendaya is in the news, it's often for using her place in the public eye for good.
That's why we really weren't surprised to hear that she recently stood up for a woman that was being body shamed on Twitter!
Yesterday, Zendaya came across a boy body shaming a girl on Twitter, and decided to quote the tweet to come to her defense.
The tweet reads,
"Stumbling across this is stupid shit, she is fine as hell head to toe and guaranteed doesn't you exist my man. As for her, slay on queen."
As if this heartwarming message and coming to this girl's defense wasn't enough, Zendaya decided to step it up and add her own characteristically sweet, do-gooding nature to this random moment on the Internet. Zendaya tweeted again in reference to the girl.
The tweet reads,
"Can we find her? I'd love for her to be a @dayabyzendaya model."
You read that right: Zendaya just offered this girl a modeling contract!
The Internet got to work and found the mystery girl who goes by the Twitter handle "honey dip."
The Internet rejoiced too, sending words of encouragement to Zendaya and her newly signed model! false
So thank you Zendaya! We so appreciate you continuing to stick up for and look out for women the world over! You're such a wonderful role model, and we are so lucky to have you in our lives! And we seriously can't wait to see Honey Dip modeling for Daya by Zendaya!