The Ugg x Jeremy Scott shoe capsule collection was made for Guy Fieri
It's a rarity when shoes are both unbelievably comfortable and cute. But low and behold, that's what happened when Moschino's Jeremy Scott teamed up with Ugg for an all-new capsule collection. And like every accessory Jeremy touches, these daring shoe combos do not disappoint.
The designer and the classic Aussie shoe brand joined forces for the flashiest, most fantastic of fall shoe collections. Never in our wildest dreams had we dared to dream of cozy fur-lined moccasins decked out in colorful Swarovski crystals, or classic Ugg booties adorned with flame-embroidered gems.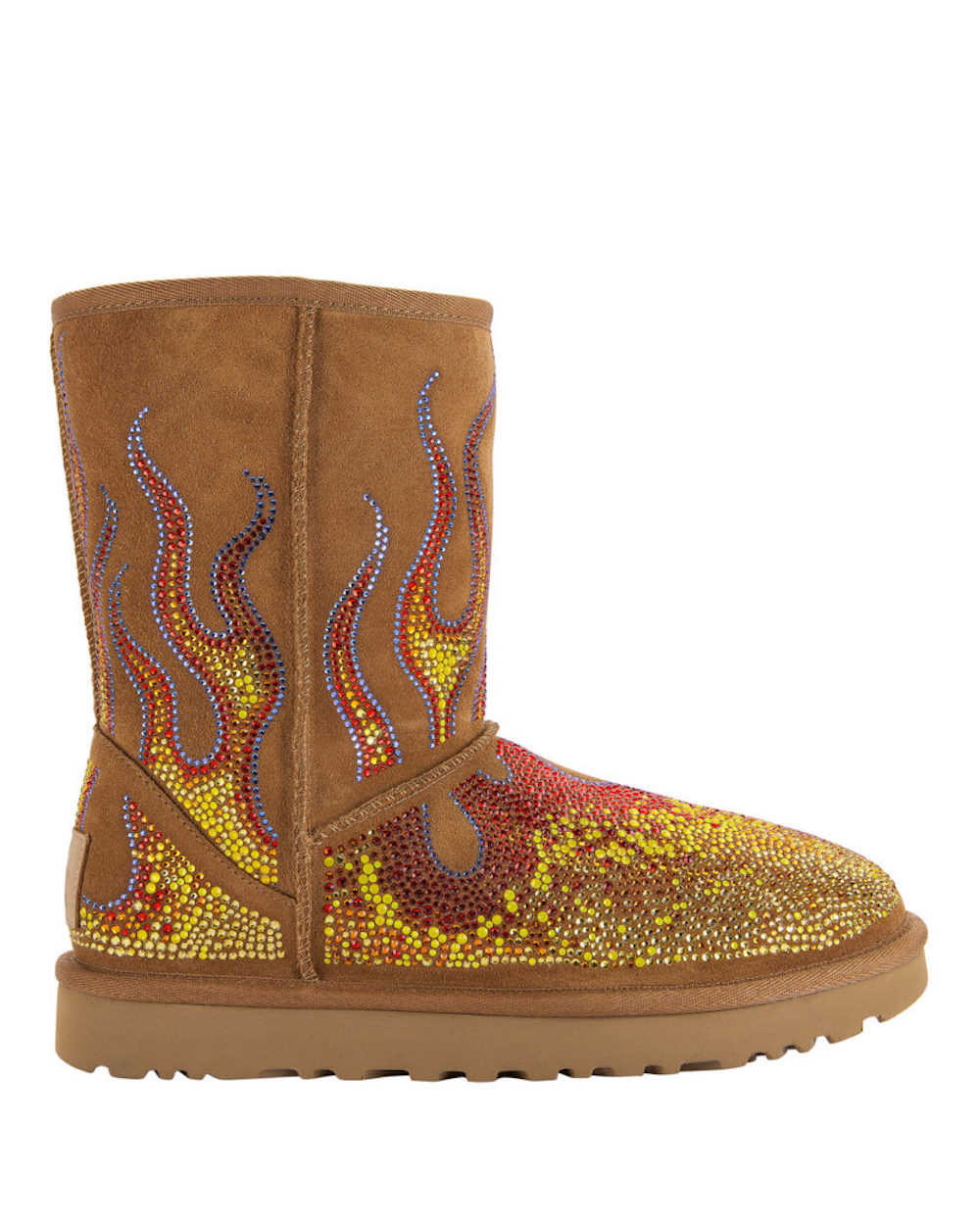 We could totally see Guy Fieri rocking the flame-adorned booties.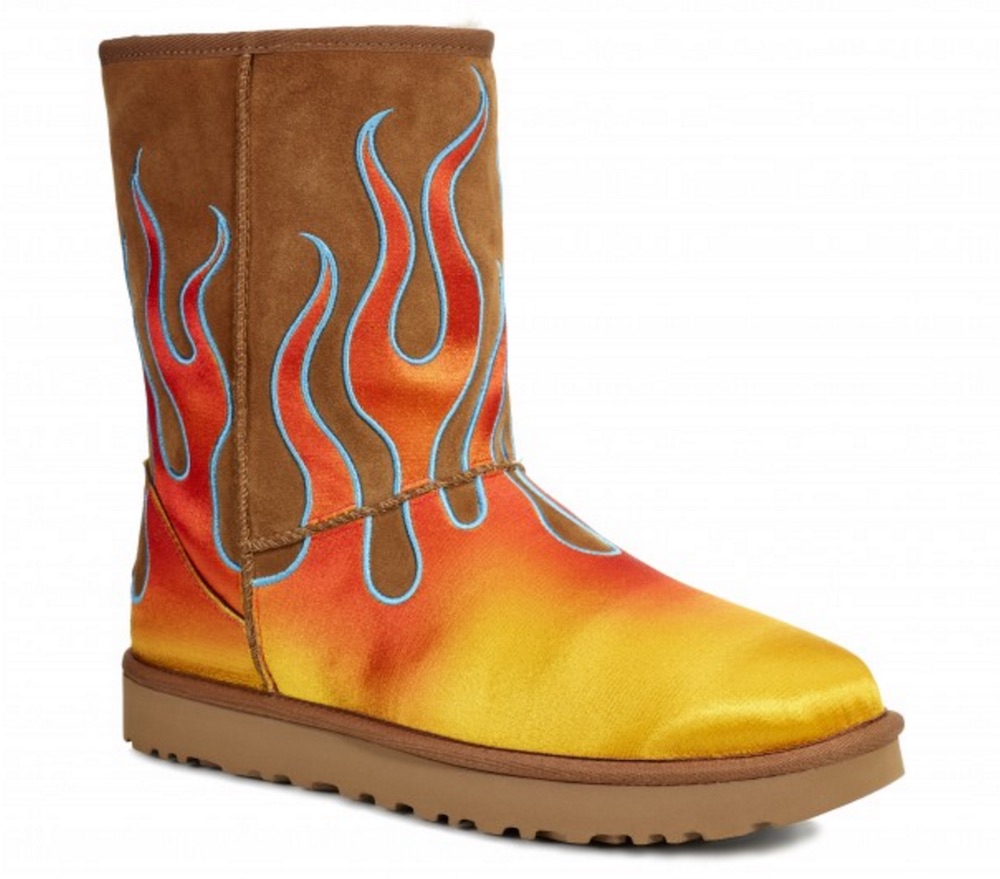 Can't forget about these fiery slides.
Of course, these shoes are not for the faint of foot. They're bold and undeniably cool, and pretty much a guarantee that you'll have the most eye-catching shoes in the room wherever you go. Not to mention, they're also a nostalgic nod to the best of the 2000s.
https://www.instagram.com/p/BY_Le0rDVFJ
C'mon, who couldn't picture Paris Hilton or Nicole Richie rolling up in some Jeremy Scott-approved Swarvovski jeweled Uggs on Simple Life?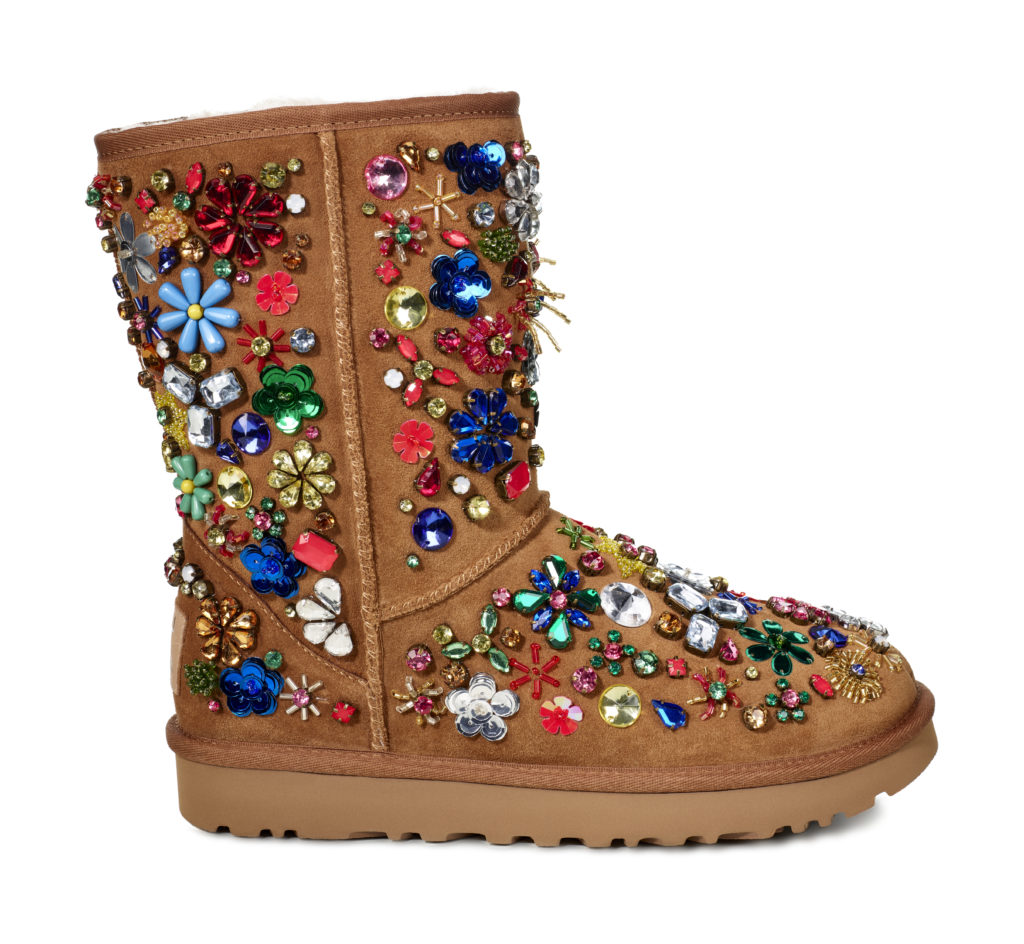 These dazzling kicks need to find a new home on our feet.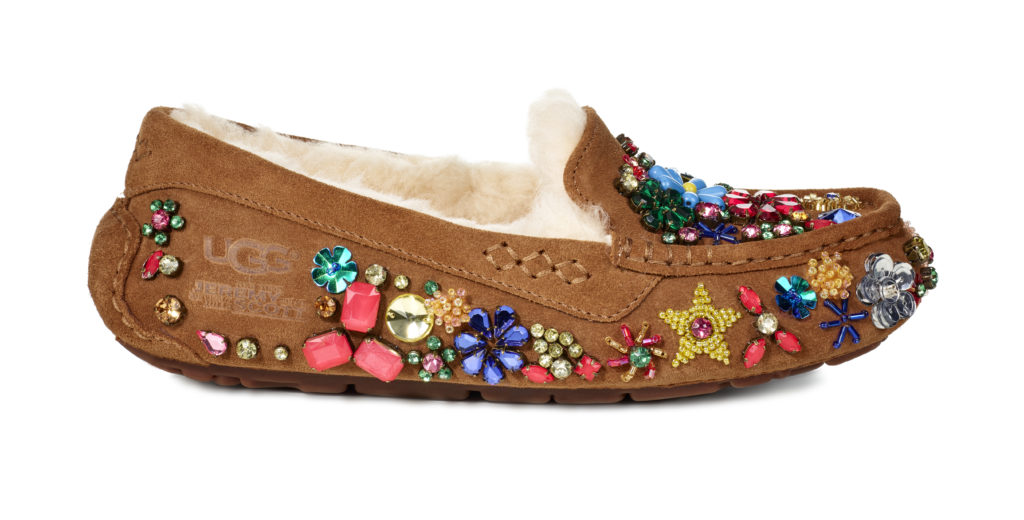 Out today, these bad boys range from $90 to $1,195 a pair. You can find these one-of-a-kind Uggs at IntermixOnline.com, JustOneEye.com, Serenella, Chuckies, and David Lawrence.