Jeremy Meeks (aka the "hot felon") just made his NYFW debut
Remember Jeremy Meeks. Ahem, the "hot felon." Yeah, THAT guy. He just made his modeling debut and walked in New York Fashion Week. Right?!?!?
America's hot felon bae walked the runway at the Philipp Plein show Monday, looking criminally hot. PUN INTENDED.
The 33-year-old served time for a felony weapons conviction, and recently showed off his new post-prison lifestyle. He signed with modeling agency White Cross Management in 2016, and has since rubbed elbows with fashion's big names, and has now opened one of the most hotly anticipated runway shows of the week.
Meeks had previously told ABC News he never "thought that everyone in the world would recognize me for my looks." #guffaw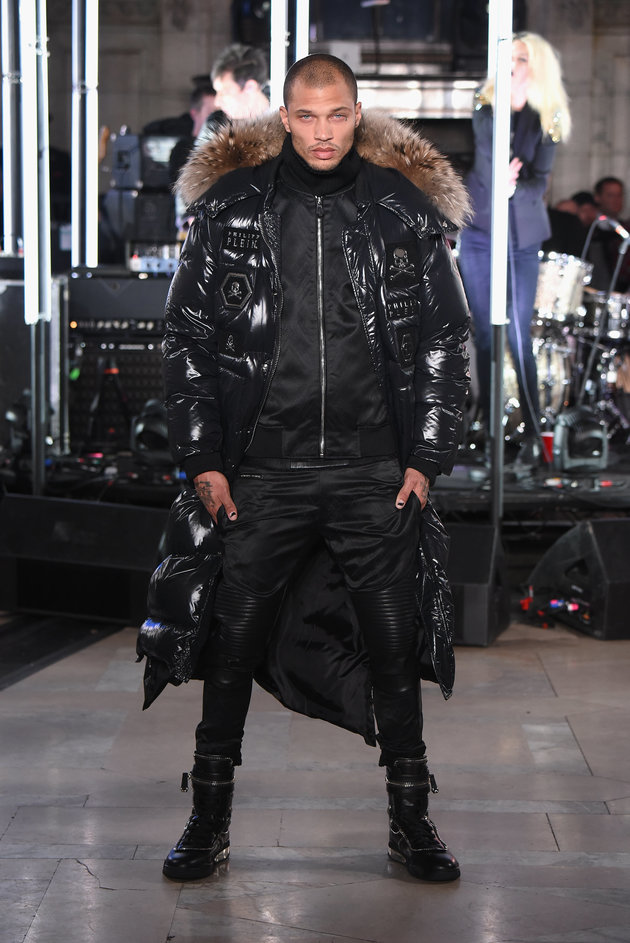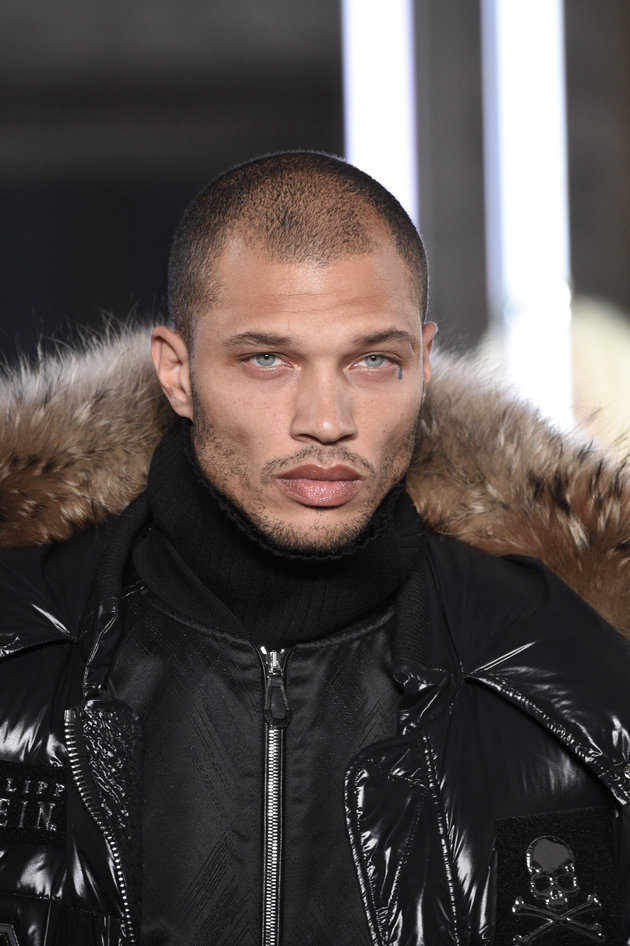 Later, he merely attended the Moncler Grenoble runway show at the Hammerstein Ballroom.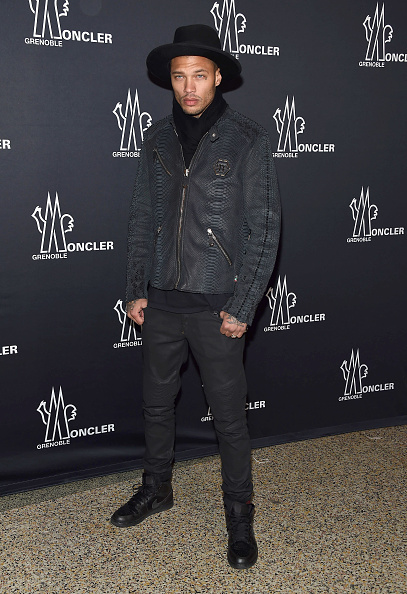 Did we mention he's a family man?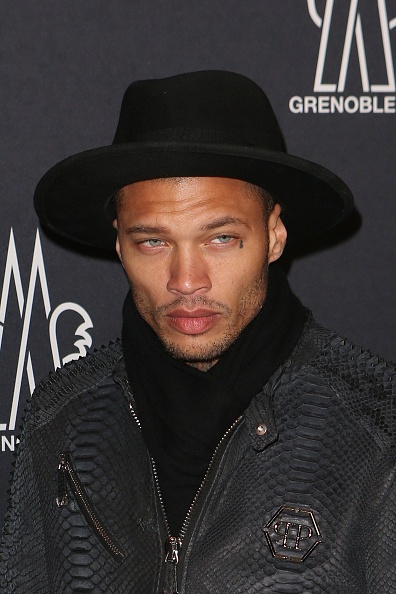 The images of Meeks on and off the runway have gone completely viral, creating typhoon-sized waves across the internet and in many a single-person's bed.
Felons tho.
Shirts really ought to be outlawed for some people.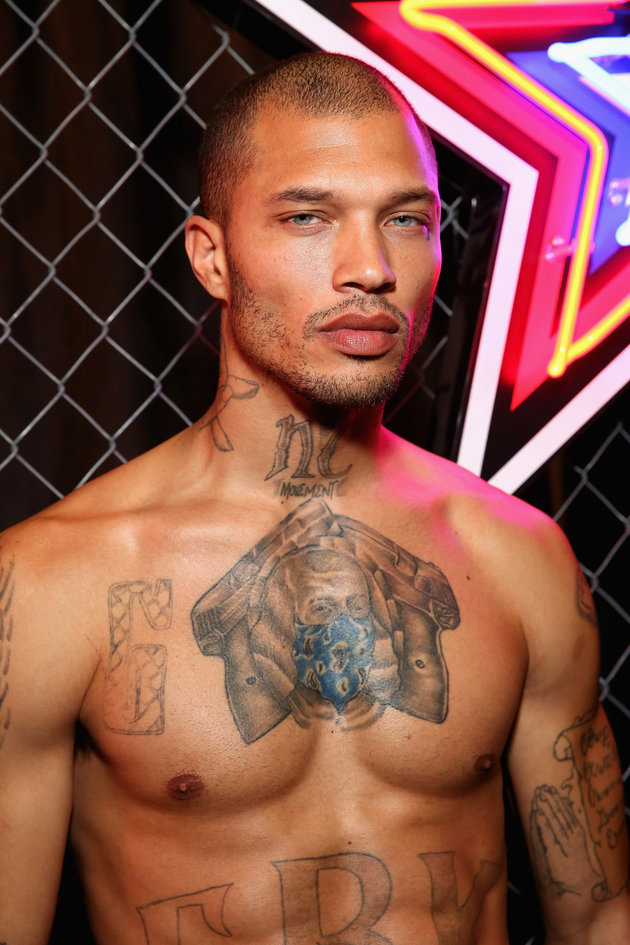 Rehearsing how to be drop-dead gorgeous.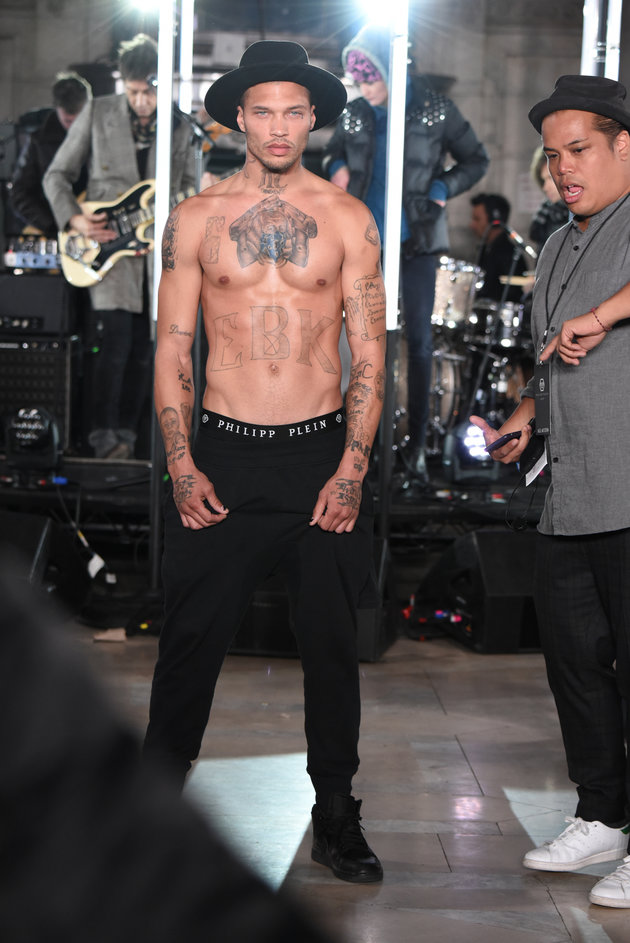 We'd happily put him under house arrest.