This photo of "Supernatural's" Jensen Ackles proposing to a 4-year-old has our hearts glowing
Real talk: You're gonna need to make sure you're not in public while you read this. Because the face you're going to make/squeals of overwhelming adorableness that are going to come out of you will likely be a PROBLEM. It's not going to be dignified. Just make sure you're prepared.
Alright, we can't hold it in any longer. A little girl wanted to marry Dean from Supernatural, so Jensen Ackles proposed to her.
It's A LOT to handle. The best/worst part is, there's a longer, cuter story AND a truly ridiculous picture. And by ridiculous, we mean CUTE. Like, REALLY cute. Like, we need somebody to clap a hand over our mouths so we stop grinning like idiots. false
CAN YOU EVEN STAND THAT? LOOK AT HER LITTLE FACE! LOOK AT HIS LITTLE FACE! THEIR FACES ARE *SO MUCH* AND NOW WE'RE CRYING?
We're sure that Jensen Ackles gets his fair share of marriage proposals at conventions, but this is maybe the first time he's proposed to a fan, and we're SO glad he did. The little girl's mother (another Supernatural fan) shared the full story in a Tumblr post.
"Chris had us go last because he said he would turn the music down for her so she could ask Jensen to marry her. So he turns it down and my boyfriend walks up to him with the ring and says, 'Hey my girl here would like to ask you for your hand.'"
"Then he walked off to the side while Jensen knelt down in front of my daughter. She immediately got a little shy but she said, 'Dean, will you marry me?' (She's 4) Jensen got the biggest smile on his face and said, 'Well of course I will sweetheart! You are so beautiful!'"
Later on, when the little girl went to get Jensen's autograph, she ran up to the table and shouted, "Dean, I missed you!" At this point, Dean Jensen smiled at her and asked what she's doing up so late. Her mother then answered, explaining that her daughter wanted to see her husband again. They even showed him the pics of the proposal and he signed one of them "Mrs. Jensen Ackles." He later announced,
"It's official everyone! She is Mrs. Jensen Ackles!"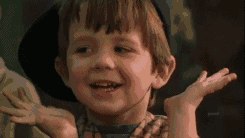 We are TOO happy for this adorable couple. And, as Popsugar points out, we love seeing Jensen Ackles be so sweet to his young fans, since he not only has his own daughter — but he and his wife are expecting twins! We feel pretty certain he's up for the job.