"Supernatural" star Jensen Ackles is expecting twins!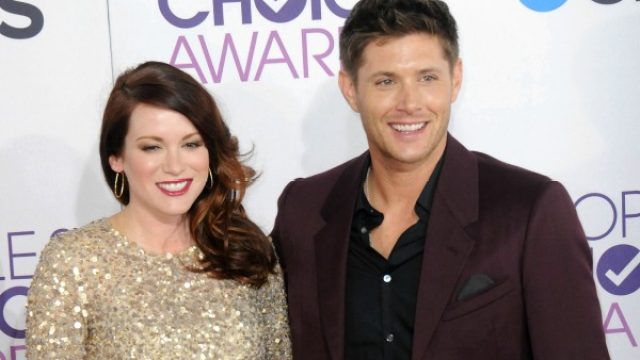 Fans of television (and especially fans of the CW)  may already know that Supernatural star Jensen Ackles has been married to One Tree Hill actress Danneel Harris Ackles since 2010. And if you're an Ackles-family super fan, you may also know that they have a 3-year-old daughter named Justice "JJ" Jay.
Now, a representative for the couple says they will soon be welcoming a baby boy and girl into the world! That's right — they're officially #TWINNING!
The pair confirmed the news in the cutest way possible on Twitter. Danneel shared a link to a photograph of 5 pairs of cowboy boots, casually referencing the addition of two new members to the family.
Meanwhile, Jensen linked to an article from PEOPLE announcing the news.
Jensen doesn't post a ton on social media, but when he does, it's almost always family-centered. Like when he Tweeted about why he was opening an Instagram account last year:
"In an effort 2 squash some posers, my daughter is helping me start an Instagram profile. Chk it out. Hint: it's just my name."
And he followed it up with the following first Insta post:
Since then, Jenkens has only posted 48 pictures to his account account, and a ton of them have been of his daughter. We can't wait to see what kind of adorable pictures the couple will post with their new expanded family! Come soon, guys!