Jenny Slate's latest Instagram post perfectly describes what it means to be a romantic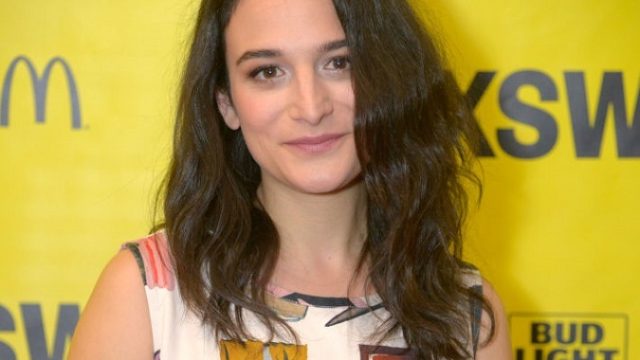 We're still dabbing our eyes over the sweet words Jenny Slate said about Chris Evans in an interview with Vulture following the pair's amicable breakup in February. And now, our hearts are even heavier from a post she shared on Instagram Monday.
"I finished this book (Hotel Du Lac) days ago but I am still thinking about this passage," the actress captioned a photo of a page in the book in question.
https://www.instagram.com/p/BR4qi5MDfxC
We want to hug Slate before we even read the passage, but one part of the text that really jumps out at us is the following:
"My idea of absolute happiness is to sit in a hot garden all day, reading, or writing, utterly safe in the knowledge that the person I love will come home to me in the evening. Every evening."
It goes on to talk about craving "the simplicity of routine" — and for anyone who calls themselves a romantic, it's easy to relate to this basic need of companionship. No frills, no pomp and circumstance, just love.
There's a misconception that romantics want petals on the bed and big gushy gestures, but for Slate and lots of romantics out there, it simply means steady, constant companionship.
It's difficult not to think about the passage, and Slate's accompanying words, in relation to her recent breakup. Opening up to Vulture, the Obvious Child star — who met Evans on their upcoming drama Gifted — talks about how wonderful of a human being the Captain America actor truly is.
"Chris is truly one of the kindest people I've ever met, to the point where sometimes I would look at him and it would kind of break my heart," she explained to Vulture. "He's really vulnerable, and he's really straightforward. He's like primary colors. He has beautiful, big, strong emotions, and he's really sure of them. It's just wonderful to be around."
We'll probably be sighing for a long time at what could have been with these two, but we hope that even though they're not talking much at the moment, they will at least remain good friends. We love us some Chris Evans and we love Jenny Slate just as much, and wish them both the happiest.