Jenny Slate is single for the first time in her adult life, and she says it's good for her mental health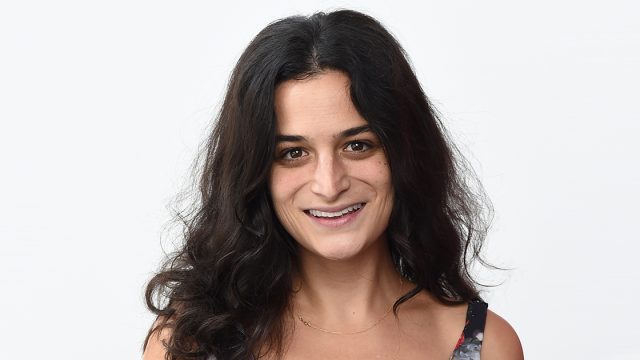 While many single people yearn to be in a relationship, there's something to be said about doing it alone. Just take Jenny Slate, who is loving her new single life.
Jenny, who has been opening up about her experiences as a single woman, recently spoke to Vanity Fair about how, for the first time in her adult life, she was actually single.
"This is the first time in my adult life that I haven't been in a relationship, that I'm just all alone, and I do whatever I like to do," she said. "Because I'm a person who also likes to keep an eye on my mental health and my body health, I've treated myself nicely."
LOVE IT.
https://www.instagram.com/p/BWx8xm6gUIu
The actor and comedian has, of course, been linked to some rather famous faces, including Chris Evans. The couple called it quits on their relationship earlier this year, with Jenny sharing some essential break-up self-care on Instagram.
However, while Jenny Slate says she's enjoying her newfound single life, she's been surprised by just how much the press are interested in the goings on in her private life.
As she says, having your private life exposed and put under a microscope by the press is not something that she thinks anyone would enjoy.
"For me, it connects to a very deep-seated belief within a patriarchal system," she explains. "If you're a woman, the system actually owns your private life; the system has an opinion on your decisions; the system has a verdict on how you have sex and who you have sex with, and anything in between. For me, I am not open to that. I get really pissed about it, because it's only my business."
Yet, while she might not like the media attention, the star said that she wasn't about to go on Twitter and clear up any rumors about herself that are circulating.
"What I like is my privacy and to be able to just do whatever I fucking want and kiss whoever I want in my own time because I'm a woman in 2017," she said.
https://www.instagram.com/p/BT74sw9DsIC
Despite the difficulty with the press, the star did have this lovely thing to say about how she was feeling at the moment:
"I feel like a little machine that puts out flowers into the air," she said. "My motor's always going. There's always bubbles coming out."
Aww, now ain't that just the cutest and loveliest thing ever?
We're so glad that Jenny Slate is loving her newfound single life. While there might be a few bad dates along the way, it sounds like she's putting herself first, which is a great thing to hear because, as we know, self-care is important.