Jenny Slate and Chris Evans look amazing together in the new trailer for "Gifted"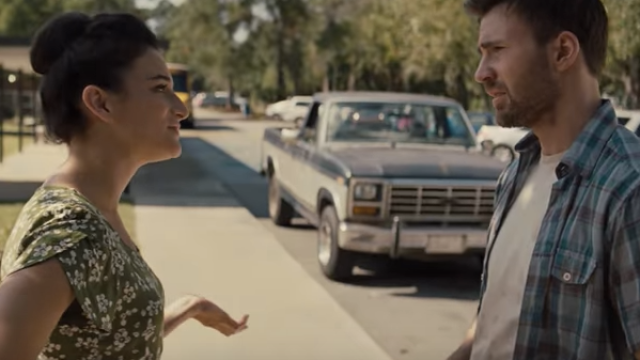 Hey there, world. Remember that collective freak out we had when we found out Chris Evans and Jenny Slate were (probably) dating? It's time to get excited again: The new trailer for Gifted (aka the movie they were filming when they met) is out!
Gifted stars Chris Evans as the guardian of his niece — a child prodigy (McKenna Grace) — after the death of her mother. The little girl's brilliance is brought to his attention by her teacher (Jenny Slate) after she proclaims her boredom with simple addition, but Evans' character is reluctant to send her to a school for excelling children after promising her mother that she would have a normal life. But her grandmother swoops in and tries to change that — she claims the child's potential is being wasted. The phenomenal Octavia Spencer also stars in this film, so you know it's going to be amazing.
There are hard conversations, a grueling custody battle, tearjerking moments, and a story with heart, which make us want to add this movie to our must-watch list for 2017.
Just watch the trailer yourself!
https://www.youtube.com/watch?v=tI01wBXGHUs?feature=oembed
Some emotional stuff, right? Is your heart full yet?
So while our new favorite power couple isn't central to the plot of this film, we're excited to learn more about Gifted and see it this spring! And as for Chris Evans and Jenny Slate, the two seem to be keeping it low key, so we'll continue to respect their privacy (though we love them together)!