Jenny Slate and Chris Evans are probably dating which makes them our new fave power couple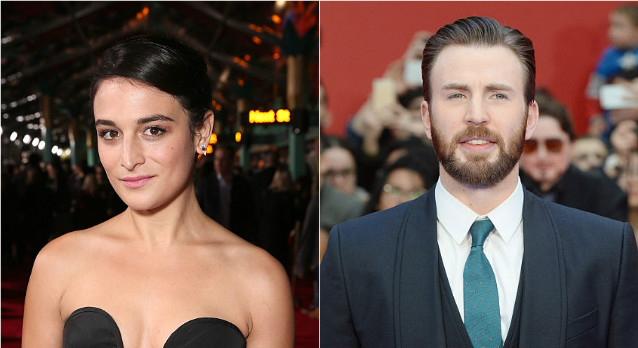 Do you ever hear new coupling news, and suddenly feel the need to go climb the nearest highest mountain if only to yell from the top I BELIEVE IN LOVE AGAIN!!
That's how we're feeling after hearing the news that one of our favorite females on the planet, the hilarious, down-to-Earth perfect human being that is Jenny Slate has just started dating Chris Evans. THE Chris Evans — you know, Mr. Captain America himself. The world is a beautiful place!!
The two have known each other for a while, and are even starring in a brand new movie together, Gifted. On (and off) set, they clearly hit it off. Supposedly, back in March, they went on their first double date — with Evans' brother, Scott, and that's TOO CUTE — and really hit it off. That was already a month ago, and now they're like, "official" ~official~.
According to Us Weekly, they're dating, but it's another thing to actually see the new couple in action. They recently appeared on Anna Faris' podcast, Anna Faris is Unqualified, where the main topic of discussion focuses on luv and relationships. And why go on a luv and relationship podcast, together, unless you are feeling both of those things yourself?? The underlying chemistry between the two of them is THERE, and we are here for ALL OF THIS.
At one point, Slate jokes about the first time meeting evens, explaining, "I was a little scared because I kind of felt like, 'Well, I don't know him. He's a giant man with huge muscles and he's Captain America. How could we ever connect?'"
Clearly, they found a way, with Slate containing, "[But the] first night that we hung out I was like, 'Wow, I could hang out with Chris for like 90 hours.'"
Beautiful and wise Faris listens on intently to their three-person discussion, and listening to the podcast ourselves in hindsight, YEAH, she totally knows what's going on, making comments about how everything is great, and wonderful, and she loves it all. All of that is true. We love everything about this.
But now, the most beautiful thing would probably be a double-date between Slate and Evans, and Faris and her darling husband, Chris Pratt. Two Marvel heroes, and two funny girls, what more could you want out of life?? That's also not even something you have to imagine too hard, because Faris posted pictures of the foursome to her podcast page.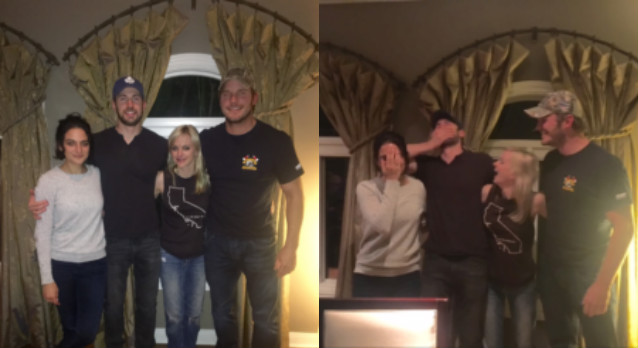 Now, if you'll need us, we're going to be over here in a giant puddle of feels for the rest of the day.