Jennifer Lopez shared her perfect, body-positive response to people who told her she should lose weight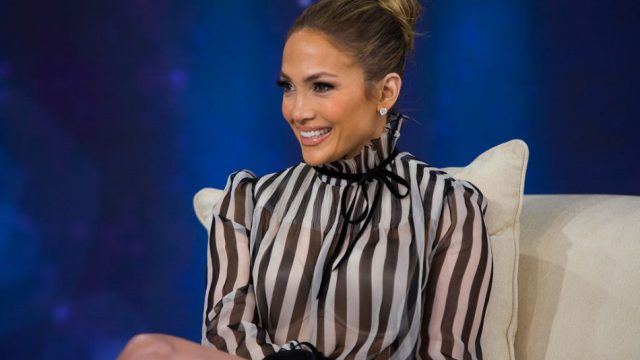 We've loved Jenny from the Block for decades, and one of the reasons why is because she's always radiated a glowing confidence. But — if you can believe it — some people assumed that Jennifer Lopez wouldn't make it in the industry because of her body. Lopez, who got her start as a fly girl on In Living Color, was naturally curvier than some of the others in the spotlight at the time.
Lopez opened up about her curves and views on body image to InStyle and said that she was always quick to shun critics who thought she should be thinner.
"They'd say, 'You should lose a few pounds,' or 'You should do this or do that.' It finally got to the point that I was like, 'This is who I am. I'm shaped like this.' Everybody I grew up with looked like that, and they were all beautiful to me. I didn't see anything wrong with it. I still don't!" she said.
As you probably know, Lopez didn't just make it as a dancer  — she became a triple threat, releasing albums and acting in some of our ultimate favorite movies. These days, she's getting ready to star as Rose Alvarez in Bye Bye Birdie Live! which is expected to air on NBC in 2019.
" So many people have come up to me over the years — famous people, people I meet on the street, fans, everybody — and they say that very thing: 'Thank you so much. I have the same type of body. I used to think I was fat, but now I feel beautiful,'" she continued.
According to Lopez, her generation in Hollywood idealized the "size zero," but she knew that just wasn't her. "It was just so unattainable for most normal people, including me," Lopez added. "My mom and my grandmother were the ones who drilled into me, 'This is how we are, and this is what's beautiful.'"
We love the fact that she has such a healthy approach to body image. Bodies come in all shapes and sizes — and that's both natural and beautiful. Thanks for the reminder, J.Lo!