Here's the $25 detangling hairbrush J.Lo used right before walking on the halftime show stage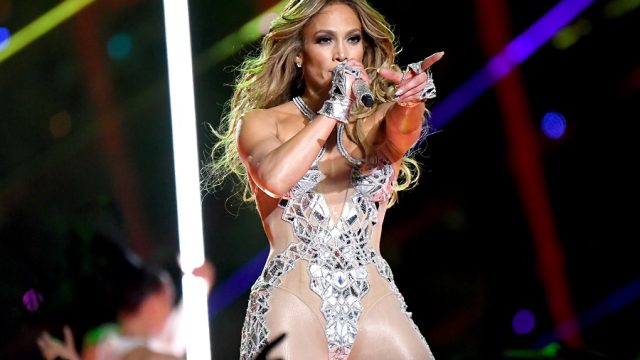 Aside from the hip-shaking, empowering performance (complete with a special guest appearance from her uber-talented, mini-me daughter) there was one other thing that stole the show during J.Lo's Super Bowl halftime performance: her hair. Jennifer Lopez's look was executed by her longtime hairstylist, Chris Appleton, using a surprisingly wallet-friendly hair product.
"We had some fun trying different looks," Appleton said in an interview with Vogue about her halftime show hair. But with the Miami heat (and high humidity) it was no small feat to make sure those curls looked as bouncy and touchable on stage as they did in the dressing room.
"Miami is the worst place for hair," Appleton said. "As effortless as it looks, it's a lot of planning to make sure the hair moves right in those six crucial minutes."
Of course, Miami is no match for J.Lo, and she gives a badass hair flip right before she goes on stage.
Part of Appleton's plan involved being stage-side with Lopez to make sure her hair was in tip-top shape before her big moment. In a behind-the-scenes Instagram post, Appleton is seen quickly teasing and brushing out her long hair just before her grand entrance (and while J.Lo jams out to Shakira's on-stage performance, of course).
The hairbrush in use? The Tangle Teezer Ultimate Hairbrush, a budget-friendly buy you might even already own.
Loved for its two-tiered tooth system that detangles hair with minimum fuss and breakage, the durable and compact brush was gentle enough to glide through Lopez's hair without tugging or snagging. Just watch her keep her head perfectly still while he brushes, leaving her hair shiny and silky smooth.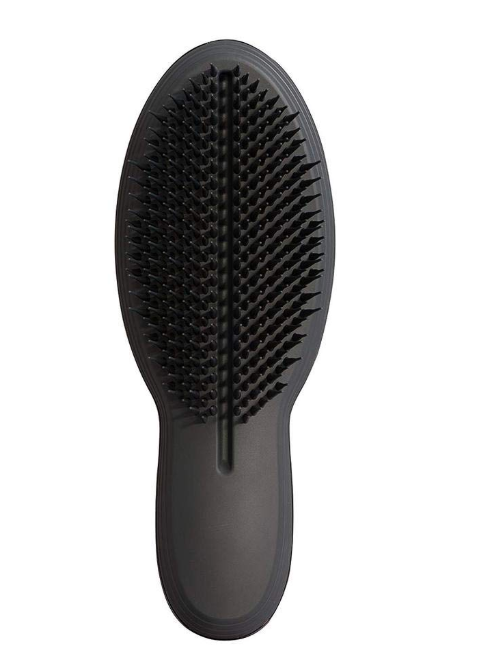 Shop it! $25, amazon.com.
Complete with 325 unique teeth, the brush is well-loved by celebrity hairstylists and everyday users alike, mostly because it doesn't pull at the scalp. Tangle Teezer makes several options for brushing wet hair, but this dry-styling brush is ideal for all hair types and textures—including clip-ins, weaves, and hair extensions—because it's made with longer teeth and soft tips.
Basically, if it's good enough for J.Lo, it's good enough for us.