Jennifer Lopez's son Max asked his mom why she doesn't wear pants while performing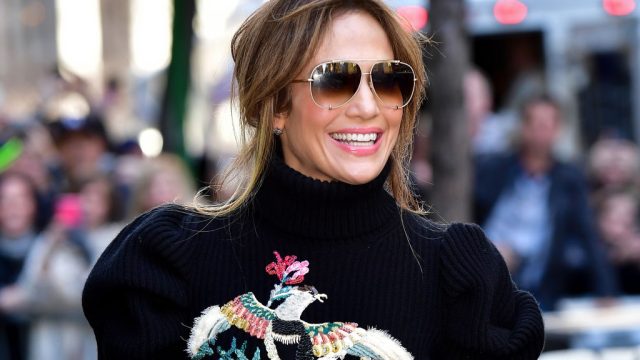 Jennifer Lopez is an international superstar, of course. But she is also a mother. And as a mom, she shared she can embarrass her kids just like any other mom. In fact, Jennifer Lopez's son Max asked his mom why she doesn't wear pants while performing! Max might be the only person on the planet to question JLo's costume choices, but as her son, he has a hilarious point!
If you have ever watch Jennifer Lopez perform, you know she is a force of nature. Her moves are legendary and her songs catchy AF. Because of how much movement her shows require, Jenny from the block needs room to stretch out her legs, which is part of the reason for all those amazing sequined unitards and bodysuits.
During an interview about her show Shades of Blue at AOL, Jennifer Lopez shared the adorable story.
While JLo was initially taken aback by his question, she laughed it off. After all, when your mother is a superstar all rules go out the window.
Jennifer's costar, Ray Liotta, jokingly echoed Max's sentiment by saying, "Yeah, mom! Put on some pants."
The I Ain't Your Mama singer also revealed that she struggled with body confidence early in life. In an interview with W Magazine, she stated that she owns her body now in a way she hadn't when she was younger.
She said, "I never appreciated my body or my looks when I was in my 20s. Now I'm like, 'Look at me! Look at you!' Not in a conceited or arrogant way. I just appreciate myself in a way I didn't when I was that age. And it's not about perfection. I like the scars that I have."  
We obviously adore all the incredible outfits Jennifer wears, whether or not they technically include pants.