Jennifer Lopez was snubbed for an Oscar nomination, and Twitter is not taking it well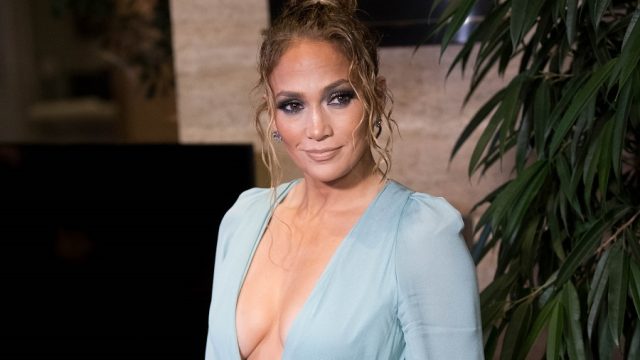 On Monday, January 13th, the nominations for the 92nd Academy Awards were announced, and we'll put it bluntly: Jennifer Lopez was not nominated for her performance in Hustlers. Are we surprised? Sadly, no. The Oscars are famous for filling the noms list with the favorite white actors and directors and white-led films, etc. But, nonetheless, we are still shocked, stunned, and upset. How dare they, and also, the audacity…?
Clearly, we're not alone in our outrage. Twitter can't quite wrap its head around not seeing J.Lo's name firmly planted on that list following the header "Actress in a Supporting Role."
Unsurprisingly, Hustlers and other films like The Farewell, Rocketman, and Harriet were bumped to the back by Academy favorites Joker, 1917, Marriage Story, and Once Upon a Time in Hollywood. At least the female-led Little Women made the Best Picture nominations list, as did lead Saoirse Ronan, supporting actress Florence Pugh, and writer/director Greta Gerwig for "Best Adapted Screenplay."
And at least Cynthia Erivo, who played Harriet Tubman in Harriet, made the grade for Best Actress. J.Lo should have been right behind her in the following category, and yet…
No offense, Kathy Bates. But Chris has a point.
false
While we're at it, we need to ask, where is Greta Gerwig on the Best Director list? Where is Golden Globe-winner Awkwafina? Where is Academy Award-winner Lupita Nyong'o?
Snubbed, snubbed, and more snubbed.
https://twitter.com/udfredirect/status/1216717417549893632
We're just…we're going to…we just need some time.
false
Again, we're not surprised in the least. Of course, every year, we want to believe that the Academy has finally gotten the picture that diversity, uniqueness, and originality is the way of the future. But we suppose that awakening has not yet happened.
The lack of J.Lo and other badass actresses on this nominations list only means one thing: J.Lo needs to be cast in every film this year to make sure she finally gets the Oscar she deserves.