Jennifer Lopez shares mini-me photo of her daughter Emme and omigod she's like a tiny J.Lo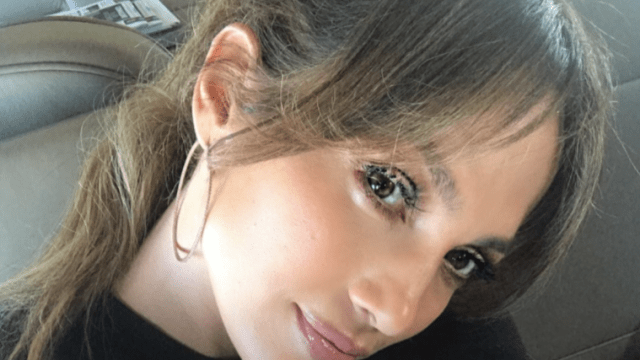 Is it mother/daughter look-a-like day? Must be, because Jennifer Lopez shared a pic of her daughter Emme, looking just like her mama!
Lounging at a table, her long tresses flowing over her shoulder, Emme is totally twinning with her mom, even though she's got an actual twin in brother Max. (Who looks just like his daddy, Marc Anthony, btw.)
The 47-year-old star's post follows the Hello Kitty mama/daughter pic with which we were so smitten.
Between filming the NBC drama Shades of Blue and performing in Las Vegas for her All I Have show, Jennifer Lopez is focusing all her attention on her gorgeous kids.
Lopez has a regular tradition of honoring Emme and Max during each performance. "People are like, 'Is she crying!?' I'm like, 'Almost every night, thank you,'" Lopez told ET.
https://www.youtube.com/watch?v=pL2xO6MckqA?feature=oembed
Not only does Emme strongly resemble her mom, but she's also the spitting image of her dad.
https://www.instagram.com/p/BNZUwYCBlUT
Jennifer Lopez is currently producing a new 10-episode dance competition series called World of Dance.
Have you seen her dance lately? She's still got ALL the moves.
We wonder if she's gonna pass her dancing skillz on to her little tikes.