All the things Jennifer Lopez's giant pink dress at the Second Act premiere reminds us of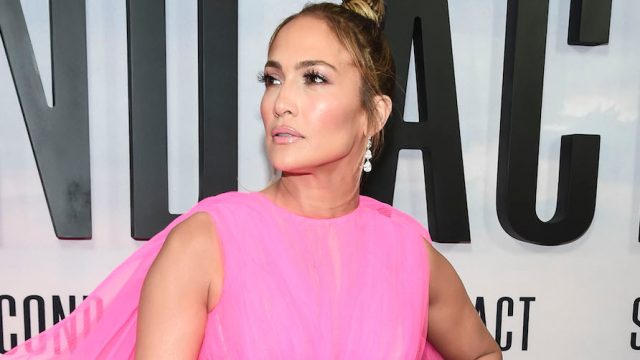 When it comes to flashy and fabulous fashion, Jennifer Lopez always brings the heat. But even when fans are expecting the Hollywood star to dazzle on the red carpet, she never fails to show up in the most *extra* outfit. Case in point: She attended the premiere of her new film, Second Act, wearing the biggest and brightest ballgown. We're not exaggerating, either.
Her highlighter-pink dress was as long as the red carpet and as big as her star power. If there was ever an outfit that could turn heads and stop traffic, it would be this one. In her home state of New York, the pop star made sure to show up and show out.
Before we get into the many things J.Lo's over-the-top dress reminded us of, here are the details: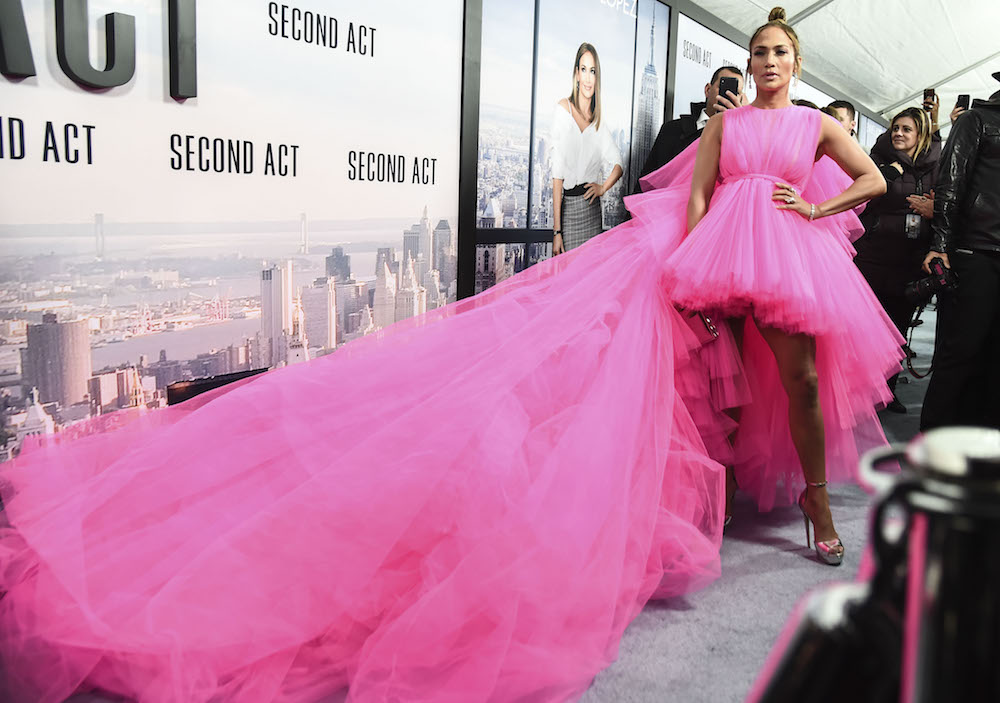 First things first: Rob Zangardi, Mariel Haenn, and Kelly Johnson are the masterminds behind J.Lo's styling. As for the gown itself, it's a Giambattista Valli Haute Couture design—and haute couture it is. The enormous tulle dress brought the drama to the red carpet, and we wouldn't expect anything less from the queen of glam.
J.Lo's beauty look was also on-point during the New York premiere of her new movie Second Act.
https://www.instagram.com/p/BrU1boqAle4
No surprise that the multi-hyphenate enlisted the best of the best when it came to her hair and makeup. Her longtime makeup artist, Scott Barnes, gave her a fresh-faced look (because, let's be real, all eyes were on her dress). He added a flush of pink to her cheeks, eyes, and lips, which perfectly complemented her bright pink gown.
https://www.instagram.com/p/BrVJUilBahs
As for her top-knot bun, Chris Appleton dreamed up the simple yet striking hairstyle. He wrote in an Instagram post, "Sometimes less is more, and because the dress was doing more, we decided to go for a clean snatched top knot."
Now for the fun part: everything J.Lo's big ballgown dress reminded us of—in the best way possible:
A quinceañera dress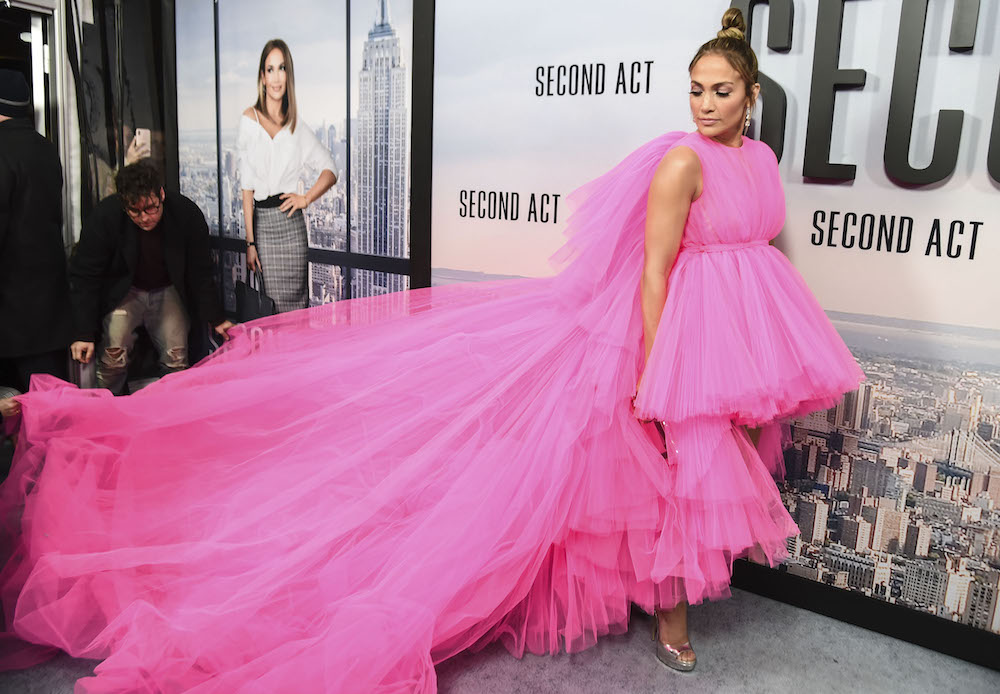 It has the ruffles, the full skirt, and the modest top—our Latin dad would approve.
A pink cotton candy treat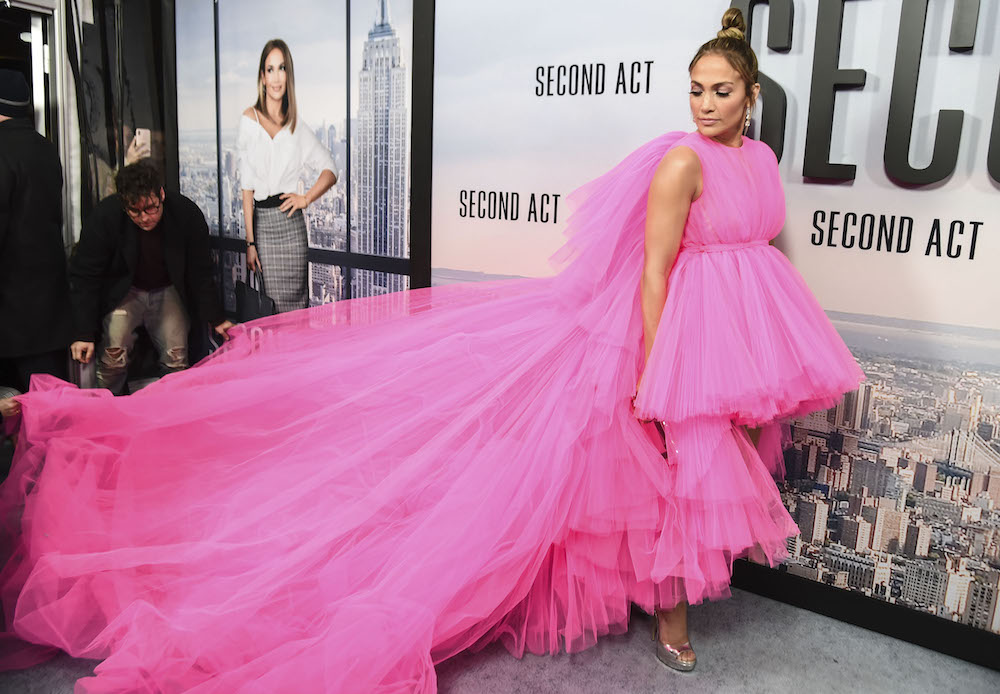 The decadent dress is sweet enough to eat.
Luxurious hot pink bed sheets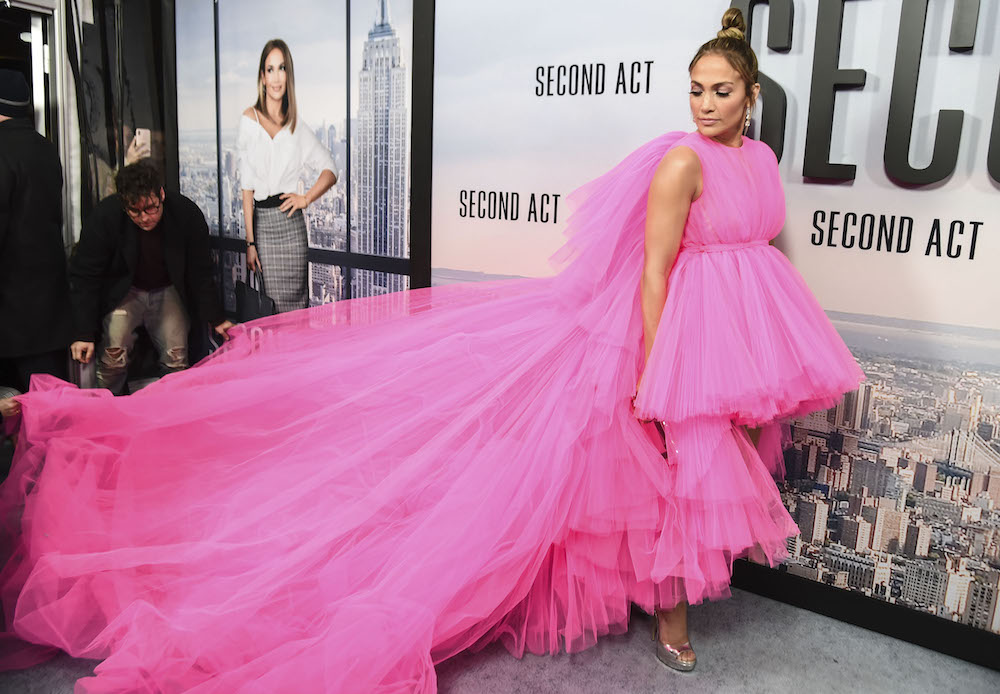 We'd sleep in this every night.
Huge theater curtains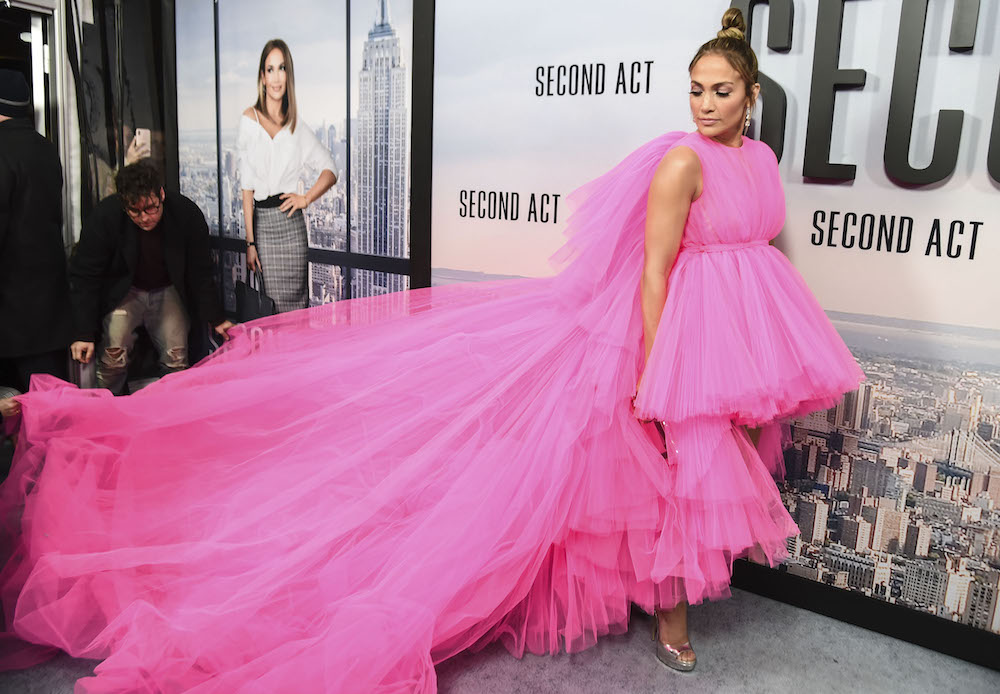 Because this dress brings the drama.
A pink cloud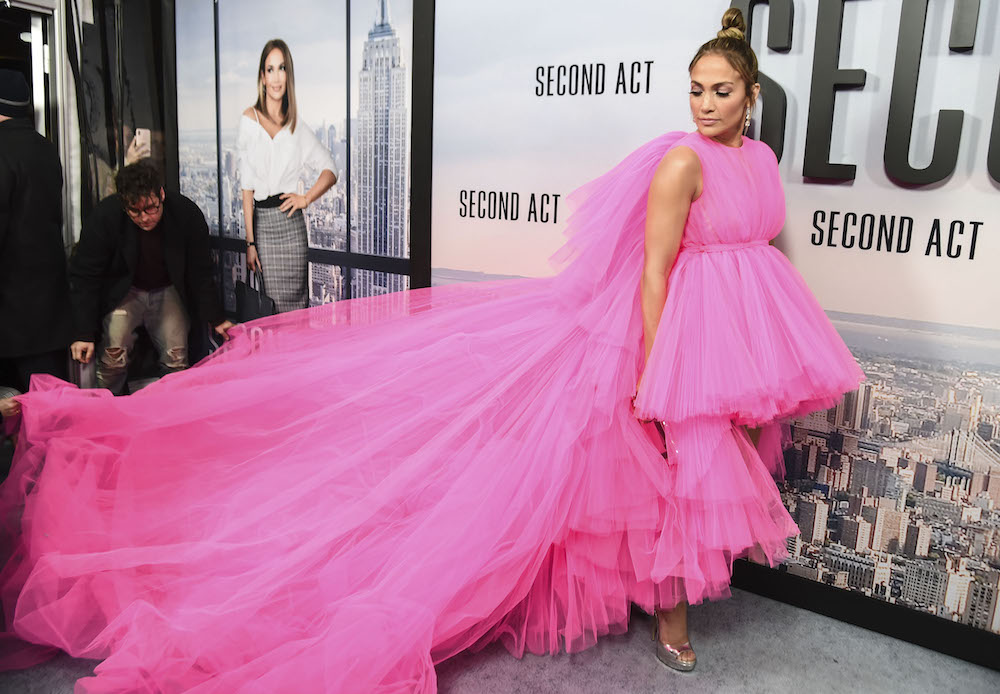 It looked as light as air and bouncy as a cloud.
Thank you, J.Lo, for being the pink queen of our dreams.