J.Lo and A-Rod look like the perfect blended family in these Sunday funday snaps with their kids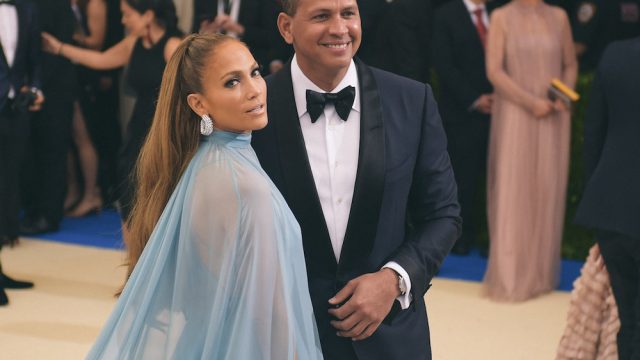 Dating a new person isn't always just about you. It might be about your family, too. Because loving someone means loving their family, and that can be a tricky process. But spending time together is key. So when Jennifer Lopez and Alex Rodriguez spent a family afternoon together, we were cheering for this adorable couple. J.Lo shared the sweetest photo of her and Alex's kids all hanging out in the pool together. The couple only made their relationship official at the end of March, so we bet hanging out as one big family was a huge step forward.
Jennifer Lopez, Alex Rodriguez, and their kids looked like the perfect blended family on this Sunday funday afternoon.
https://www.instagram.com/p/BU70jv0laIa
Jennifer poses with her two kids, Emme and Max. And Alex holds his two daughters, Ella and Natasha. Together, they make such a sweet picture.
We're glad that they had the opportunity for some downtime, too. J.Lo has been filming her TV show Shades of Blue, promoting her new reality show World of Dance, and, oh yeah, performing in Las Vegas. Meanwhile, A-Rod just signed on to be an ABC News contributor for various shows. So it's a good thing these two got a little relaxing in.
What a perfect family Sunday. We really do think these two make an adorable couple. And we hope to see more of this amazing celeb superfamily in the future!