Jennifer Lopez posted a sexy selfie to encourage body positivity and it's incredible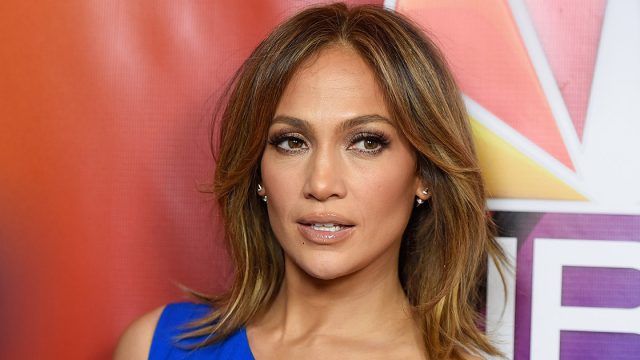 While Kim Kardashian is rightly taking a break from social media, it seems that Jennifer Lopez and her selfies could be about to take over the social media queen's reign of "pictures that break the internet."
Now, it's a truth universally acknowledged that Jennifer "Jenny from the block" Lopez is an actual goddess. The signer, actor, producer, and entrepreneur recently celebrated her 47th birthday, and we crush SO hard on her.
Whether it's watching her films (Maid in Manhattan and The Wedding Planner deserved Oscar noms and WDGAF what you say), listening to classics like "If You Had My Life," "I'm Real," or "I Luh Ya Papi," and getting our LIVES to the fact that she slays every performance she gives (seriously, have you seen her Vegas show…insane!), J. Lo is one of the hardest working women in entertainment and we adore her. https://www.youtube.com/watch?v=Hlz8CkQI9xI
That's why we're living for the Jennifer Lopez's latest racy selfie.
The star uploaded an amazingly beautiful selfie to Instagram to promote feeling comfortable in your own body and she looks A-M-A-Z-I-N-G!
"#loveyourselffirst #feelingempowered👑 #healthybodyhealthymind," Jennifer wrote on Instagram.
Doesn't she look INCREDIBLE! We love that J.Lo feels confident and empowered enough to share pictures of herself and we love seeing them.
The star seems to have been in a reflective mood recently.
Also sharing a couple of pictures from behind the scenes of her NBC police drama, Shades of Blue, Jennifer said that she was feeling "grateful."
"Me...doing what I love... #HarleeSantos #shadesofblue #BTS #grateful," she wrote.
We are SO here for J. Lo's beautiful and positive selfies.
Earlier this year, Jennifer revealed that at the beginning of her career she was told to "slim down."
Speaking at an even in support of Shades of Blue, the singer recalled how she fought to keep her figure.
"They kept telling me to lose weight, and I was a dancer and I was athletic and even my manager at the time, who I no longer work with, was telling me, 'You need to lose weight. You need to be thinner,'" she said. "I was like, 'No I don't. If I lose any more weight it won't be me.' You know what I mean?"
Continuing, the star said that nowadays we celebrate diversity.
"It's a different time now you know, which is awesome to see for me where it is about our differences. It's about all the diversity," she said. "It's just a more accepting time of everything whether it's body type or race or gender. We've come a long way."
It's so incredibly inspiring to see someone like Jennifer Lopez, who is not only 47 years old but has also been in the entertainment business for nearly two decades, still feeling positive and comfortable in her own skin.
Here's to you Jennifer Lopez, you goddess!