Jennifer Lopez is making another rom-com, and what a time to be alive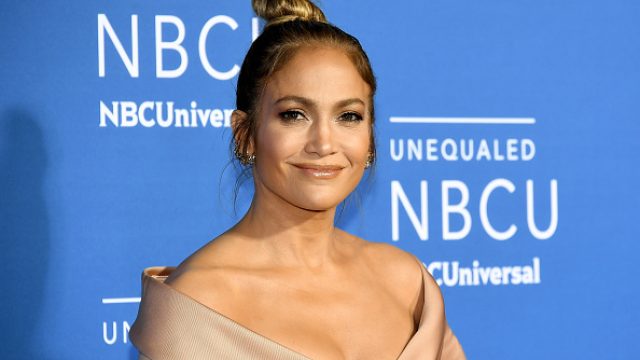 Don't be fooled by the Vegas show that she's got. She's still Jenny from the big screen. Okay, so maybe that doesn't have the same ring to it as "Jenny from the Block," BUT the point is Jennifer Lopez will soon star in another romantic comedy.
Despite her busy schedule and her general domination of entertainment, Lopez is making time to star in and produce Second Act.
According to STXfilms, who worked alongside Lopez to develop the movie, the story is similar to Maid in Manhattan and Working Girl (!!!). It follows a woman who reinvents herself to prove that street smarts are as valuable as any formal education.
The film will be directed by Peter Segal, who also directed 50 First Dates and Anger Management. And Lopez's partner in the project, STXfilms, was behind Bad Moms. So they certainly know how to create something both hilarious and heartfelt. Even better, the company is working toward focusing on female-centered films.
Lately, Lopez has been keeping herself plenty busy by starring in and producing NBC's Shades of Blue. There's also her new dance show, World of Dance. Oh, and there's her hit Vegas show, All I Have, and more.
In terms of film though, it's been a couple years since Lopez has starred in a major motion picture. The last time we saw J. Lo on the big screen was in Lila & Eve back in 2015. Though, we did hear her in 2016's Ice Age: Collision Course.
But, it's been a long time since we saw her in a romantic comedy.
Monster-in-Law, The Wedding Planner, The Back-up Plan, and (of course) Maid in Manhattan are some of are J. Lo favorites, and we can't wait to see more rom-com wonderfulness from her!