Jennifer Lopez dominated this dance battle, making Fly Girls everywhere proud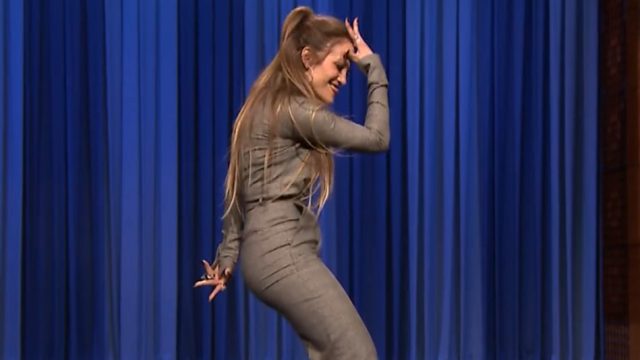 These days we know her best as an actress, musician, and judge, but Jennifer Lopez got her start as a Fly Girl on the '90s show In Living Color. Fly Girls were known best for dancing between segments and adding a bit more entertainment to each episode.
Last night, Lopez proved that she's still got a ton of rhythm by participating in a dance battle with Jimmy Fallon on The Tonight Show. Since dancing made her career skyrocket, she was — as expected — phenomenal.
The battle was perfect for Lopez, who admitted that she's pretty competitive. This battle isn't just about moves — it's about creativity, as well. See, the dances that Fallon and Lopez have to complete haven't actually been created yet.
Watch as Jennifer Lopez proves that this competition was pretty much tailored just for her.
https://www.youtube.com/watch?v=PSVN4YZGaeU?feature=oembed
"Another embarrassing moment on network TV for me," Lopez said with a smile before starting up. Uh — by embarrassing you mean incredible, right Jen?
Lopez demonstrated a washing machine spin cycle and what's lovingly referred to as the "Hot Cowboy" before her and Fallon completed a dancing duet.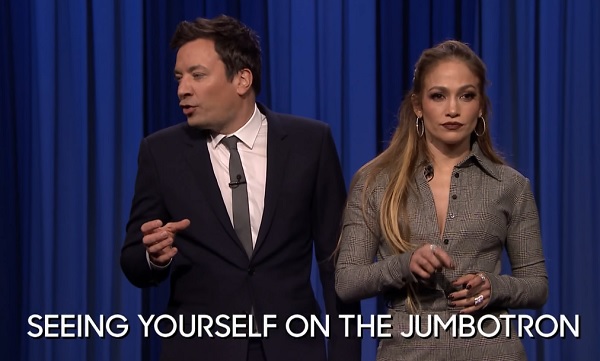 Luckily, the two figured out how to make "Seeing Yourself On The Jumbotron" look like a legit dance.
It was a tough competition, but as always, it looked like a lot of fun! While we might not bust out Fallon's "Walking On A Moving Bus" dance next time we're out on the dance floor, we'll definitely find a little bit of inspiration in his moves.
As for Lopez, we're pretty sure that her fellow Fly Girls will be so proud of the fact that she's still an incredible dancer.