Jennifer Lopez and Lin-Manuel Miranda are killing us with BFF selfies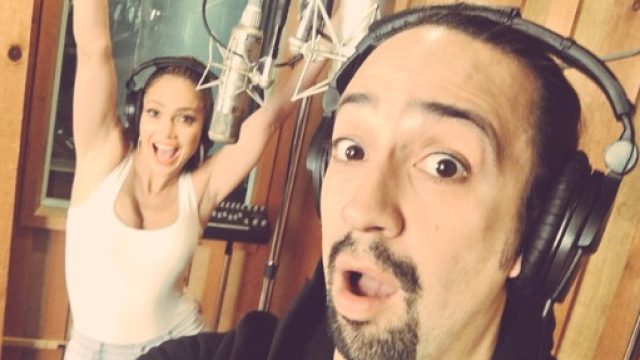 Jennifer Lopez and Lin-Manuel Miranda collaborated on a song dedicated to the victims of the Orlando's Pulse nightclub shooting. "Love Make the World Go Round" was released on iTunes on Thursday, and the proceeds benefit the Hispanic Federation. It's catchy, simple and exactly what the world needs to hear right now.
Aside from the lyrics being poignant and perfect, something else fantastic was born from the making of the song — the new bestieship between Lopez and Miranda.
While creating the song, the pair just couldn't stop posting pictures and videos of each other. Because they're obviously in friendship love.
Miranda posted this cute selfie with his new lady friend: false
Then she returned the gesture:
Here's JLin collaborating hard on the song and their friendship: false
And here's a footage of the making of the song and the making of their friendship:
To top it off, the pair did an impromptu #Ham4Ham (a preview show done before some performances of Mrianda's musical, Hamilton): false
So yeah, we're having some major #friendshipgoals. We look forward to a long and happy collaboration between these two, who seem to have the same fun energy. What can they make together next??