Jennifer Lopez just took a major style cue from Kendall Jenner
Our forever style inspiration Jennifer Lopez is giving Kendall Jenner a run for her money, rocking the same super-high-double-slit dress Jenner wore previously, but in a different color.
Kendall Jenner was the first to rock the Fausto Puglisi dress. The model wore a white version of the dress on the red carpet of the 2014 MuchMusic Video Awards. The dress is gorgeous, with elaborate embellishments. But when Kendall wore this dress, nobody was talking about the embellishments. They were talking about those double slits.
As you can see here, this is not an easy look to pull off. The slits are so high, they leave little to the imagination. And it appears there's no other way to go but commando.
Kendall made headlines when she rocked this dress back in 2014.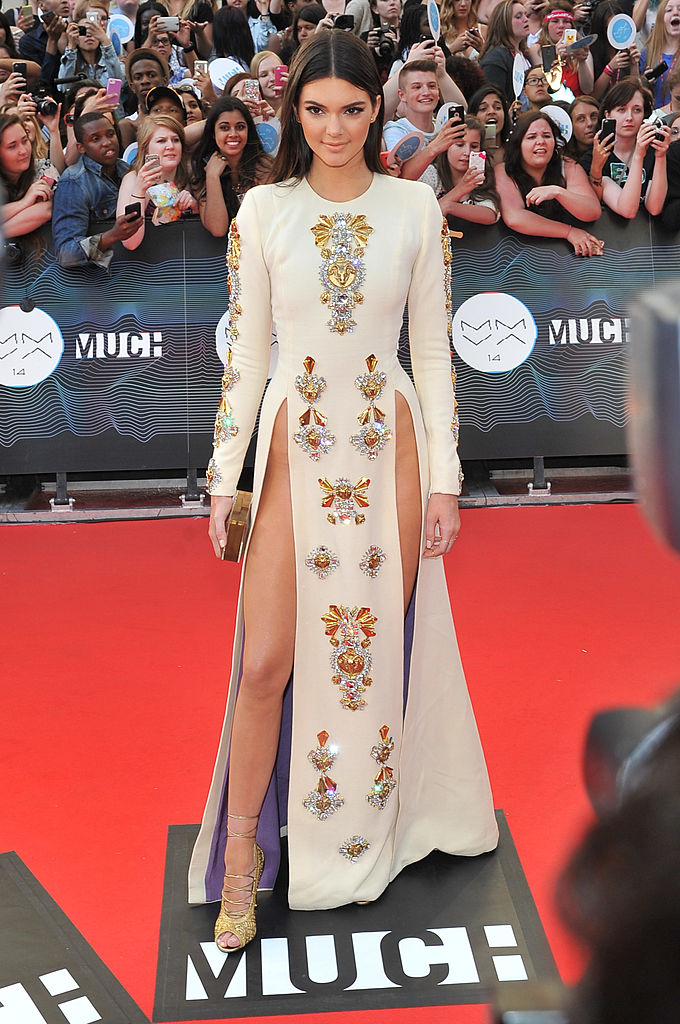 Just look at those slits!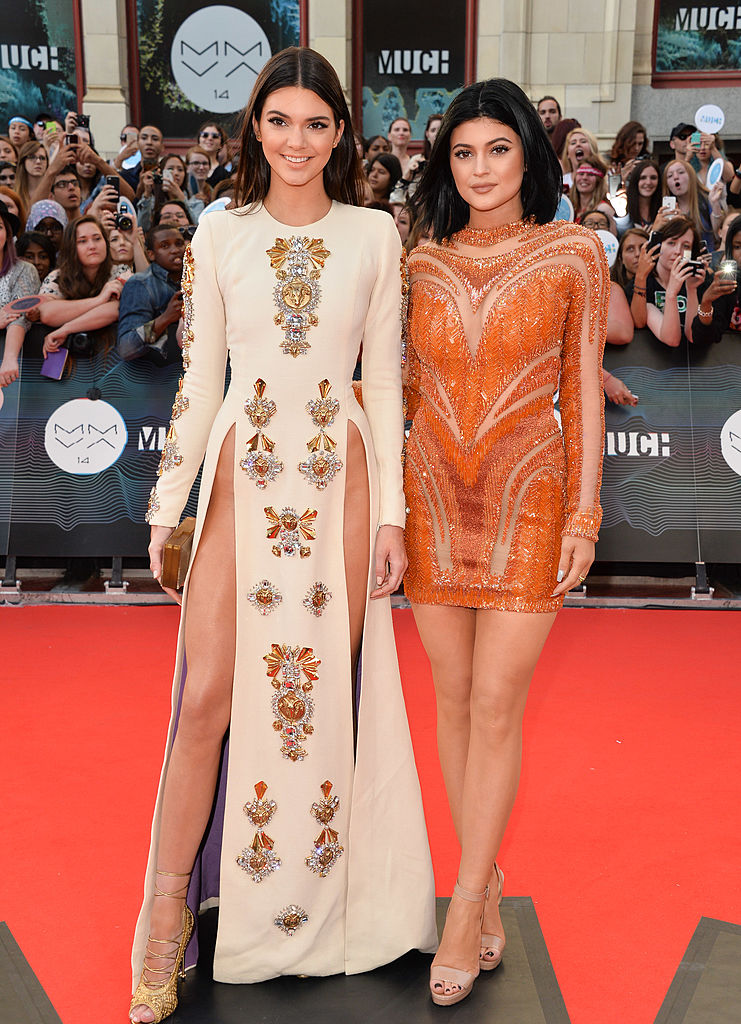 And here's what Kendall's dress looked like in motion.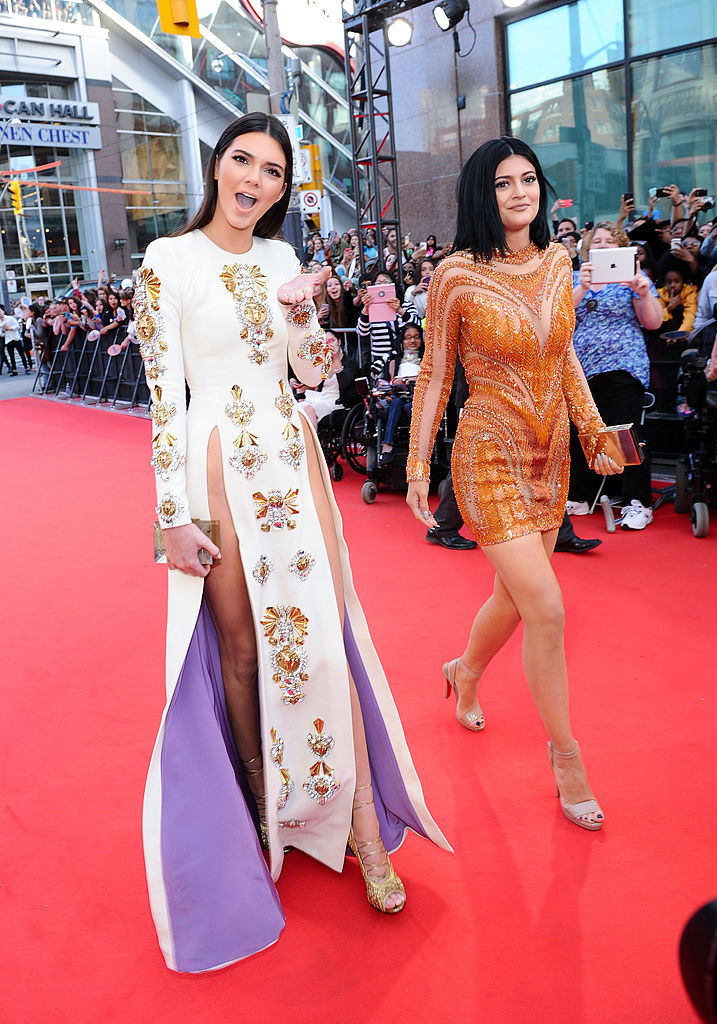 It's hard to believe this was three whole years ago! What a memorable look!
In 2017, the one and only JLo is bringing back the same dress — this time in black.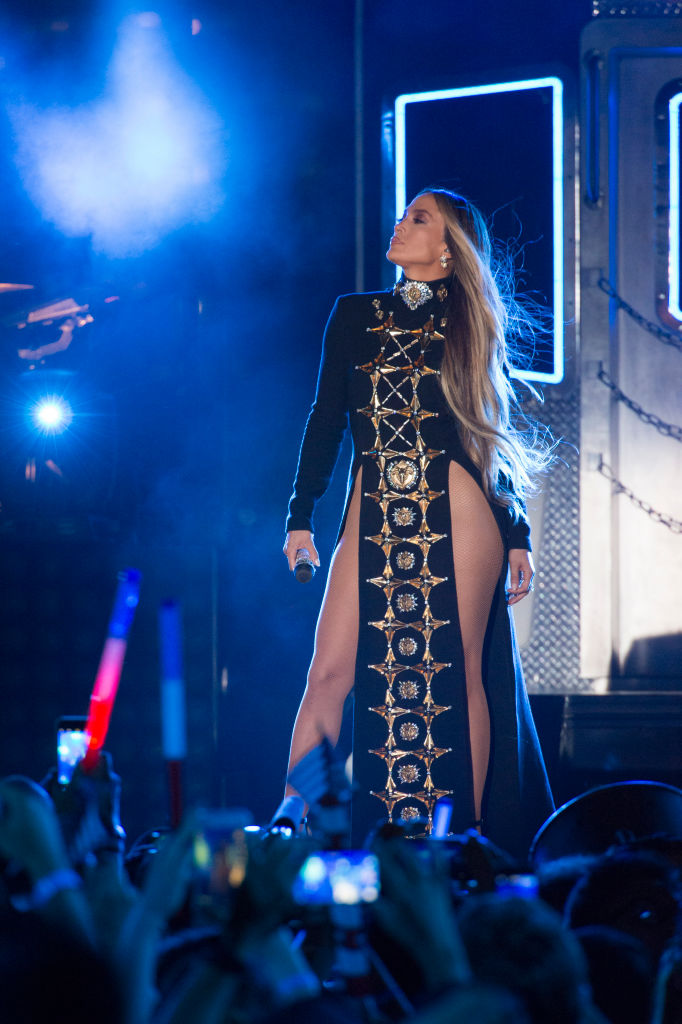 Lopez rocked the frock for a performance in New York City on the Fourth of July. She looked stunning, as always, and performed her new song "Ni Tu Ni Yo." However, unlike Kendall, JLo was dancing around!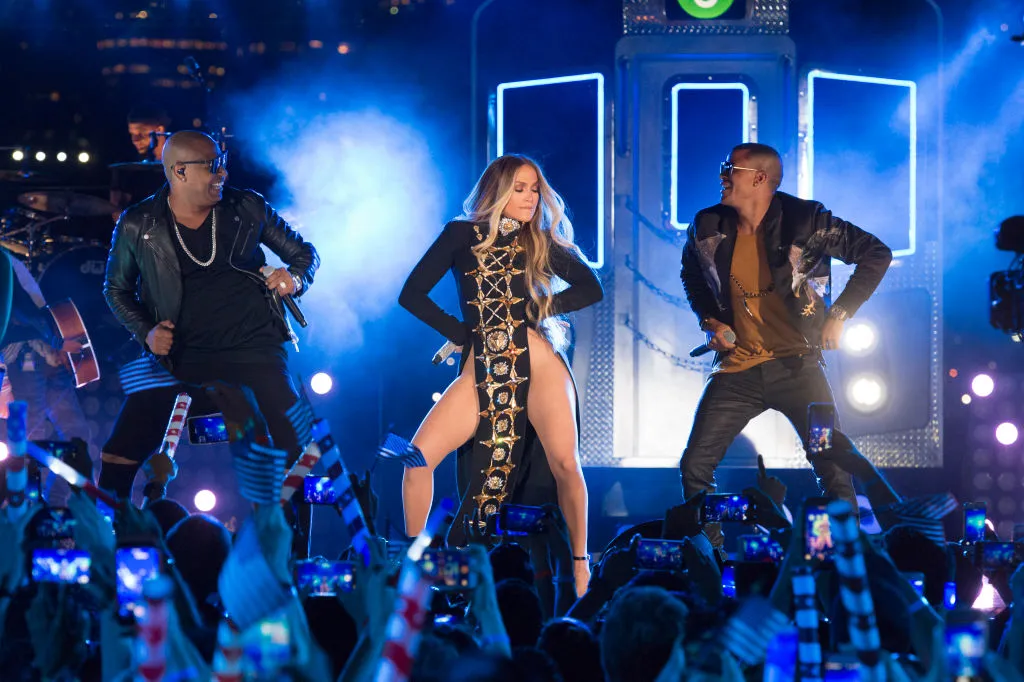 We're seriously impressed by her moves in that dress.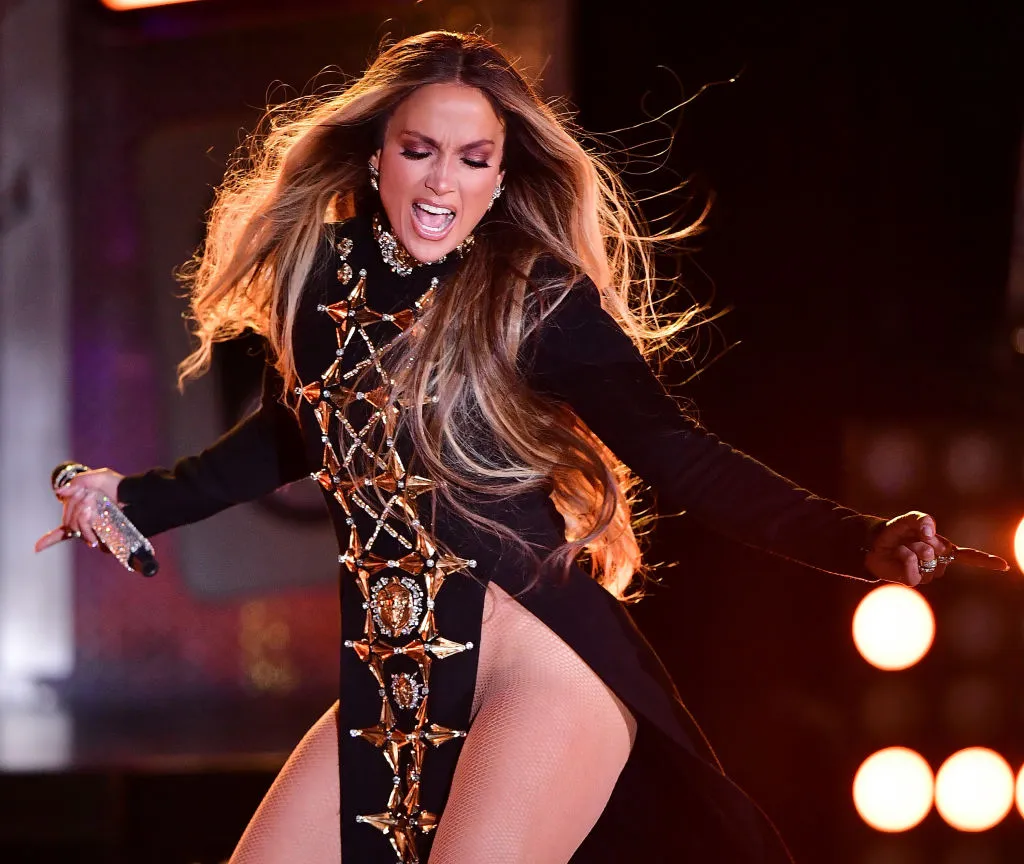 We're not going to pit Kendall Jenner or Jennifer Lopez against each other, because they both look amazing. That said, we have to give props to JLo for managing to pull off an entire performance without a misstep! She's a true professional.