Jennifer Lopez Is Glowing in Her Instagram Post Announcing J.Lo Beauty
If anyone can clear our 2020-caused stress acne, it's J.Lo.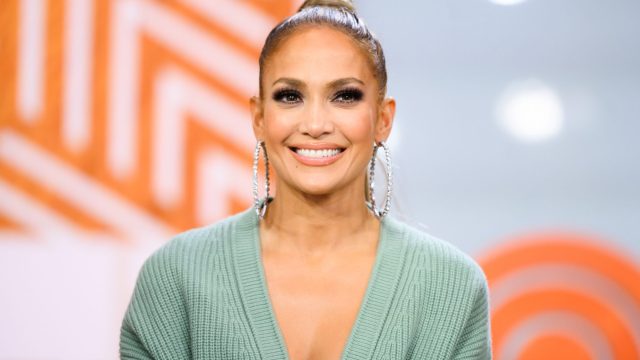 In her most recent Instagram post, Jennifer Lopez is absolutely glowing. Soon enough, we can glow like J.Lo too. Lopez is launching her very own beauty line, J.Lo Beauty, so we can all get that "sunset glow" Lopez seems to be constantly rocking.
Sunset glow…, Lopez captioned her August 23rd announcement. #JLoBeauty coming soon.
Lopez has been teasing us for weeks about having something in the works, and now finally we know it's J.Lo Beauty. Judging by the pic, the product line will seemingly include bronzer, highlighter, eyeshadow, lip gloss, and perhaps a brow and/or eyeliner product.
But, unfortunately, that's kind of all we know as of right now. Lopez seems to be in the finalizing stages of J.Lo Beauty, having posted on August 9th that she spend the past few days shooting video for a secret project. She almost gave the secret away before telling curious fans to hop into the comments if they wanted to know more about what she had in store.
Page Six reports that Lopez trademarked the name "J.Lo Beauty" in December 2019, with the intent to use it for both cosmetics and skincare. So we may be getting double-duty J.Lo Beauty —especially because Lopez named moisturizers, cleansers, soaps, gels, lotions, serums, masks, and creams in her trademark filing.
If anything is going to clear our stress acne caused by 2020, it's gotta be J.Lo Beauty. Seriously, this skincare and beauty line cannot hit shelves soon enough. Stay tuned for more information, and keep an eye on Lopez's Instagram feed for the official drop announcement.