Jennifer Lopez's iconic Grammys dress can pretty much be yours for $50
Name a dress more iconic than Jennifer Lopez and her 2000 Grammys gown. Go ahead. We'll wait.
Came up blank? That's because whether you loved it or loathed it, the star's unabashedly sexy Versace gown is eternally in your minds. In fact, it may go down in history books as one of the most buzzed-about gowns of all time, and for good reason: it's simply breathtaking (and also one of the reasons we have Google images).
The nearly see-through, palm printed chiffon caftan, featuring a collarbone to below-the-navel slit, did not want for sex appeal (or extra fabric, for that matter). From the moment J.Lo stepped out on the Grammys red carpet with P. Diddy nearly 17 years ago (major nostalgia alert!), red carpet critics were overwhelmed, because this was most certainly a once-in-a-lifetime dress.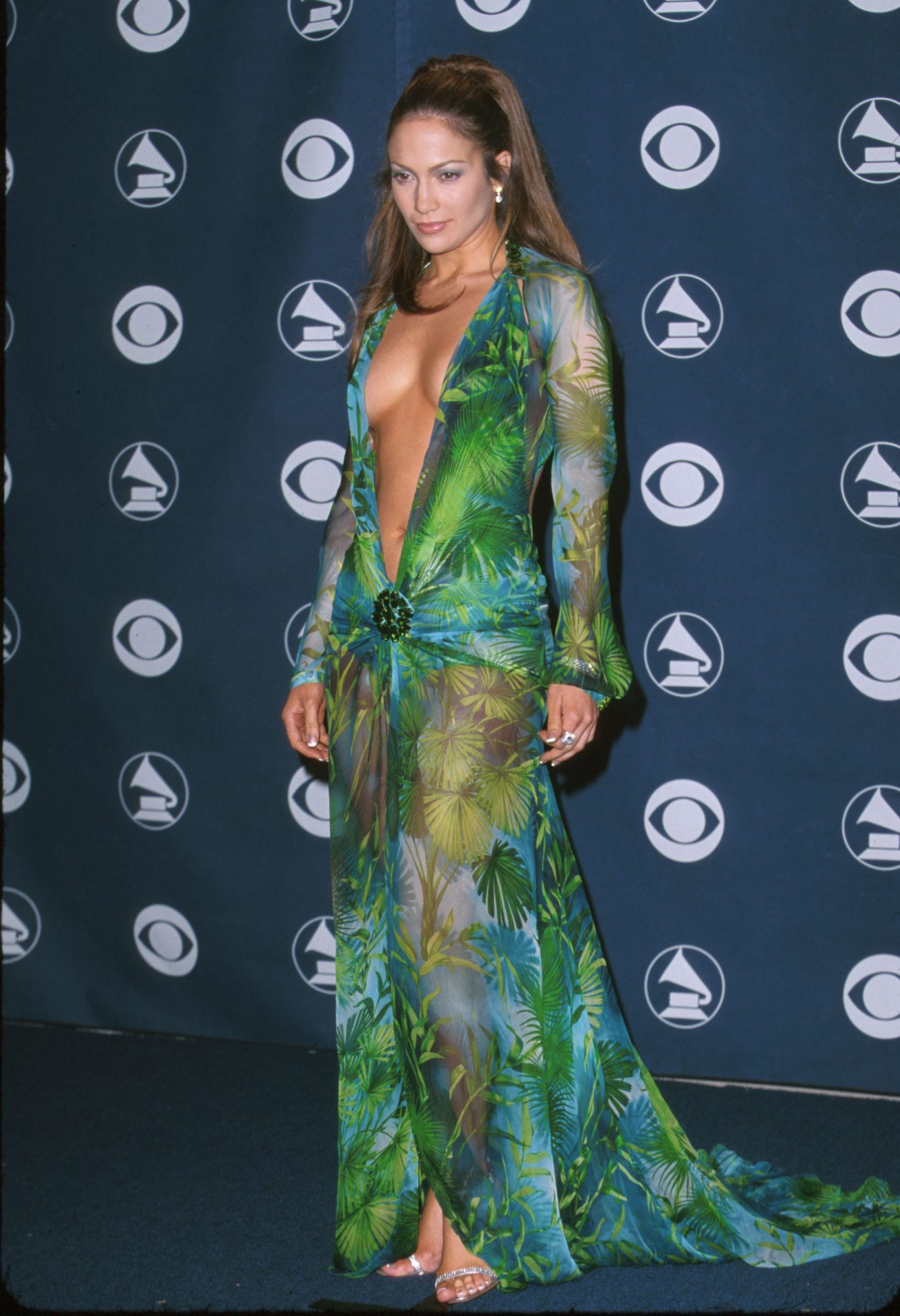 Until now, that is.
Thanks to British retailer PrettyLittleThing, you can score a shockingly similar gown to the 48-year-old's Versace creation. Dubbed the Green Tropical Print Maxi, this summery confection isn't an exact replica. But it's damn close.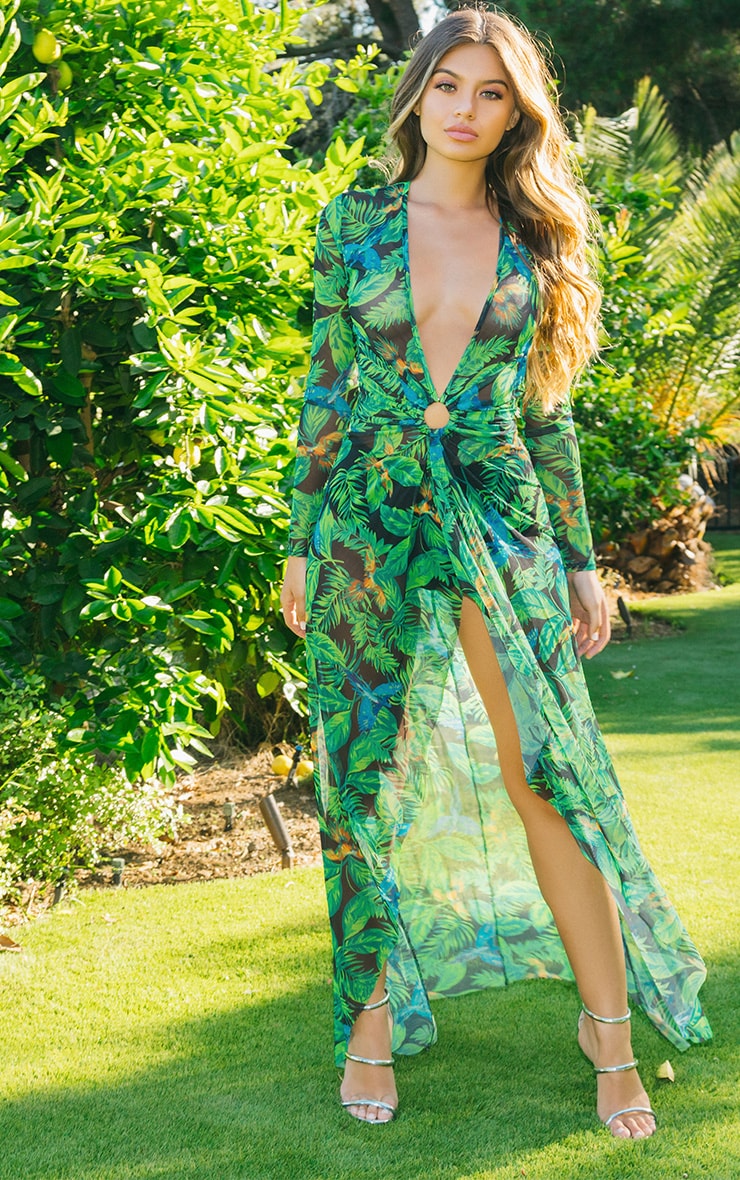 The updated palm-print dress has a down-to-there slit that's just slightly more conservative than its predecessor's. And this version features long sleeves that are much like the original.
For those of you who don't quite have the budget to splurge on a Versace original, the best part about this J.Lo-inspired maxi dress is, of course, its bargainista-friendly price tag. Because at $53, this baby's practically a steal.
With homecoming season just around the corner (not to mention prom season creeping up behind it), we'd say this sensational piece won't be in stock for long.