Jennifer Lopez said a male director asked her point-blank to see her breasts
Jennifer Lopez shared more details about the #MeToo experience that happened early on in her career when she stood up to a male director who asked to see her breasts. She said the harassment incident occurred during a costume fitting, prior to shooting a nude scene for a movie.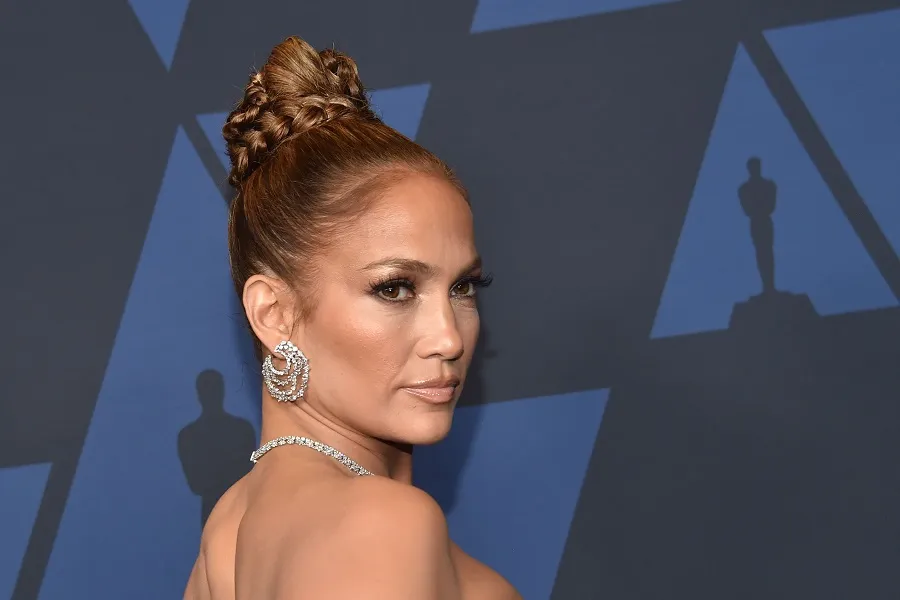 During the Hollywood Reporter's annual Drama Actress Roundtable discussion—which also included Scarlett Johansson, Lupita Nyong'o, Laura Dern, Renée Zellweger, and Awkwafina—the Hustlers star spoke candidly about the director's shocking and inappropriate request that made her feel uncomfortable and definitely caught her off guard.
"He wanted to see my boobs and I was like, 'We're not on set,'" Lopez recalled. "I said no; I stood up for myself."
She credited her Bronx upbringing and attitude for giving her the confidence to stand up to him, adding, "Luckily a little bit of the Bronx came out, and I was like, 'I don't have to show you my—No. On the set, you see them.'"
The 50-year-old singer-actress also noted that it was an important moment for her because it allowed her to set a precedent for what she wouldn't do, acknowledging that had she accepted his request, he would have thought he could treat her however he wants.
Of course, no woman is at fault if they're harassed, whether they speak out against it or not. But we're glad Lopez found relative safety after she stood up for herself.
You can watch Lopez discuss the completely inappropriate encounter at around the 3-minute mark, below:
Though Lopez didn't name the film or the director, this isn't the first time she's discussed the moment. In a 2018 interview with Harper's Bazaar, she said the moment happened during one of her early movies, revealing, "I was terrified. I remember my heart beating out of my chest, thinking, 'What did I do? This man is hiring me!' But in my mind, I knew the behavior wasn't right. It could have gone either way for me."
As always, J.Lo = inspiration. But we're so sorry she had to go through this.