Jennifer Lopez and her daughter are totally matching in this adorable post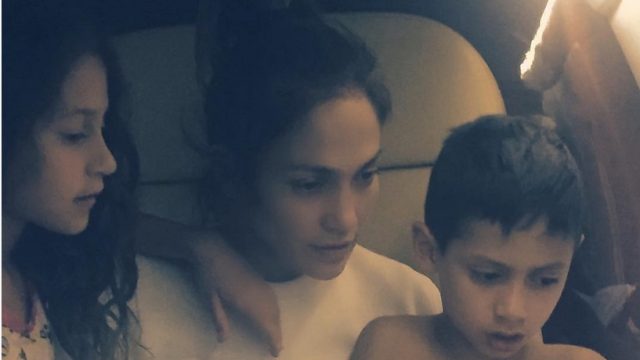 Jennifer Lopez shared a pic of her and her daughter and we can't even. Too cute. What is this Hello Kitty Instagram filter, and how do we get it??
8 year old Emme Maribel Muñiz is JLo's daughter with her ex, Marc Anthony, with whom she's currently making some to die for music.
In the pic, Emme sits with momma, wearing matching pink Hello Kitty spectacles. But, they look digital. As in, not actually physically real. We can't tell. But we want.
They both have the cutest, sweetest smiles, the brightest, most gorge eyes. These two are definitely cut from the same cloth.
Emme has a twin brother, Maximilian David Muñiz, who is every bit as freaking totally adorable as she.
Just, come on with this family. We can't deal.
Can genes get any better than this?
Maximilian looks so much like his dad.
Marc Anthony is currently divorcing from his wife of two years, Shannon de Lima. The announcement happened right after Anthony and Lopez kissed at the Latin Grammy Awards. But, de Lima's friends say JLo's got nothing to do with the split. Sounds like the couple had a tough time adjusting to Anthony's busy schedule and the lack of privacy that comes with his stardom. We totally get it.
And yet, we can't help but hold out hope for a reunion of this familia hermosa. Marc + JLo 4eva.