Jennifer Lopez is creating a show like "The Voice" but for ~~dancers~~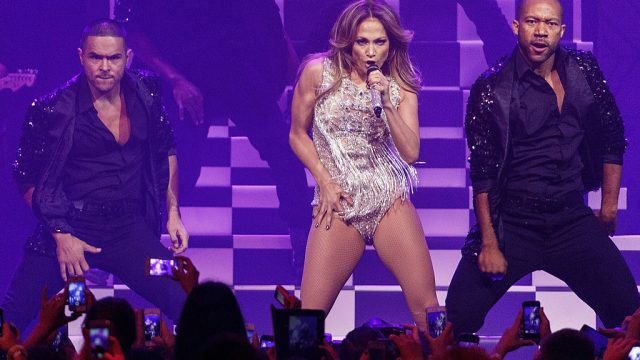 Looks like Jennifer Lopez will be making her return to the judge's chair very soon. NBC announced on Wednesday, that the former American Idol judge has signed on to mentor and judge contestants on its new competitive dance series, World of Dance.
The series will run for 10-episode and will bring top dancers from around the world together to show off their incredible skills and to bust a move. Solo dancers will compete against duos and crews in an unlimited range of dance, including hip hop, ballet, ballroom, krumping, and a whole lot more.
Lopez's company Nuyorican Productions is producing World of Dance with Universal Television Alternative Studio. In a recent press release, she had this to say:
"I identify with the struggles, passion, discipline, competition, and exhilaration of dance. I am excited that with this show we can skyrocket a dancer's career and help guide them to success.
The World of Dance competitors, who were selected from qualifying events and online submissions, will be divided into three divisions: Junior (any size act under 16 years old), Upper (groups of 1- 4, over 16 years) and Team (groups of 5 or more, over 16 years). Developed by the dance brand World of Dance, the judges' scoring system will evaluate competitors on their routine, execution, presentation, and crowd appeal. Winners will take home a $1 million prize and the title of "Best in the World," according to NBC.
"This show centers on the need to celebrate and reward the art and athleticism of the dance community and there is no one more passionate about that then Jennifer, said Meredith Ahr, president of Universal Television Alternative Studio, in the press release. "Her role at the judges' table takes our joint ambitions to the next level, and we can't wait to get started.
We can't wait either! Jennifer will forever be our favorite Fly Girl.