Jennifer Lopez and Alex Rodriguez Have Officially Called Off Their Engagement
The couple issued a joint statement saying they're "better as friends."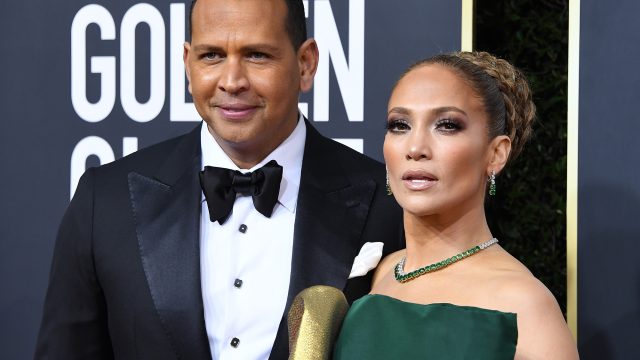 Update, April 15th, 2021: Jennifer Lopez and Alex Rodriguez confirmed to the Today show this morning that their relationship is over. In an exclusive statement shared with Today, the couple said they're "better as friends" and they were calling it quits.
"We have realized we are better as friends and look forward to remaining so," the couple shared. "We will continue to work together and support each other on our shared businesses and projects. We wish the best for each other and one another's children. Out of respect for them, the only other comment we have to say is thank you to everyone who has sent kind words and support."
This announcement comes just one month after the initial news that they'd split, which the couple disputed. In March, they said they were working on their relationship, however, it looks like for now it's irreparable.
Update, March 15th, 2021: So maybe Jennifer Lopez and Alex Rodriguez aren't breaking up after all. The couple issued a joint statement on March 13th, according to People, saying they still love each other and are "working through some things." Rodriguez also shared that same day that he's "not single," according to a video from TMZ. Then to top it all off, Lopez took to TikTok on March 14th to share a sexy compilation video, seemingly clapping back at the headlines about her relationship. Seems like J.Rod is here to stay after all.
Original story, March 12th, 2021: Sources told Page Six today that Jennifer Lopez and Alex Rodriguez have reportedly split up and called off their engagement. Page Six reported that a source close to Rodriguez shared, "He's now in Miami getting ready for baseball season, and she's filming her movie in the Dominican Republic."
Just a week ago, the couple were together in the Dominican Republic, looking anything but unhappy, according to Page Six, and just a few days ago other sources claimed the couple's wedding—which had been rescheduled due to COVID—was back on.
As of right now, these reports are not confirmed by either Lopez or Rodriguez, but Lopez did reveal in her March cover story with Allure that the two of them had gone to therapy at the beginning of the pandemic, perhaps a sign of trouble. "We got to work on ourselves. We did therapy. I think it was really helpful for us in our relationship."
This all also comes shortly after the speculation that Rodriguez stepped out on Lopez with Southern Charm star Madison LeCroy earlier this year, according to Us Weekly. Rodriguez denied ever meeting LeCroy and the story eventually died down.
Lopez and Rodriguez got engaged in 2019 after dating for two years. They planned to get married last year but had to postpone the wedding twice due to COVID. The two made hugely public appearances recently at President Joe Biden's inauguration in January, as well as the Super Bowl in February. Now we'll have to wait to see what the couple says on the matter.