Jennifer Lopez's single "Jenny from the Block" turns 15 today, so I recreated her iconic makeup look
At this point I probably sound like a broken record, because it's no secret that I love Jennifer Lopez. I've been a J.Lo fan since the beginning when she played the late Tejana singer Selena Quintanilla. (I was a little too young to see her in In Living Color.)
And you better believe that when my mom started letting me wear makeup, my goal was to get that J.Lo glow. Even to this day, I will not leave my house without adding bronzer. That is the one makeup step I can't skip, no matter what.
Today marks the 15th anniversary of J.Lo's 2002 single "Jenny From the Block." So I paid tribute to my favorite Latina by recreating her bronzy makeup look from her iconic music video.
While I have a ton of favorite J.Lo songs ("Waiting for Tonight" and "Let's Get Loud" are my jams!), I honestly always felt the most connected to "Jenny From the Block." Aside from living vicariously through Jennifer and imagining Ben Affleck was my boyfriend, her single did hit close to home.
Here's the thing: I'm Latina, J.Lo is Latina, and we both come from low-income communities where having nice things is considered a luxury. Her song is a celebration of working hard, treating herself to the finer things in life (cause she's earned it!), but still embracing her roots and remembering where she came from. *starts sobbing*
Alyssa From the Block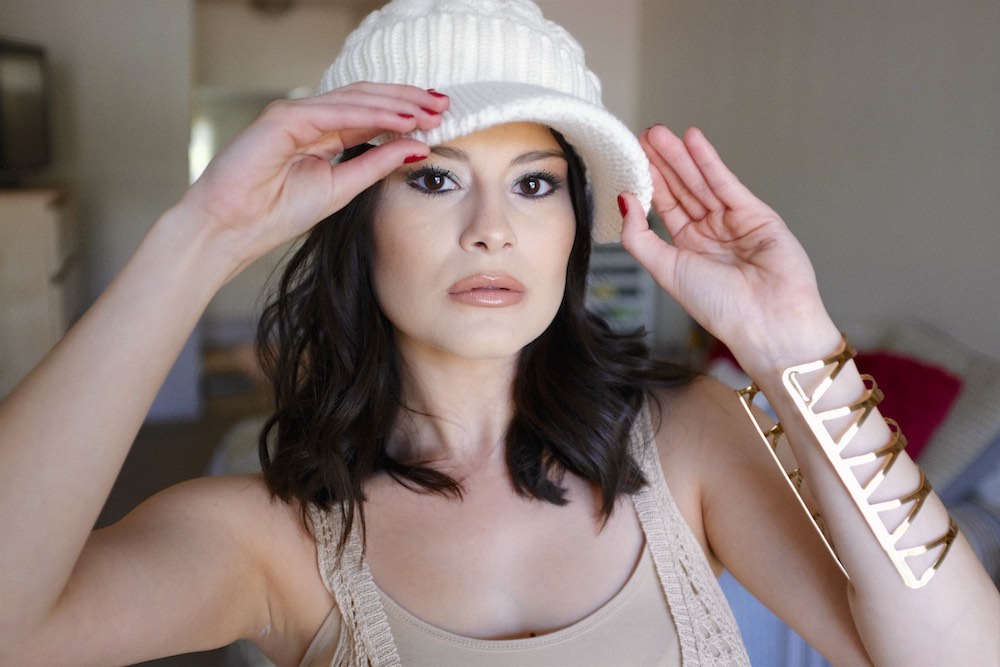 Are we twins?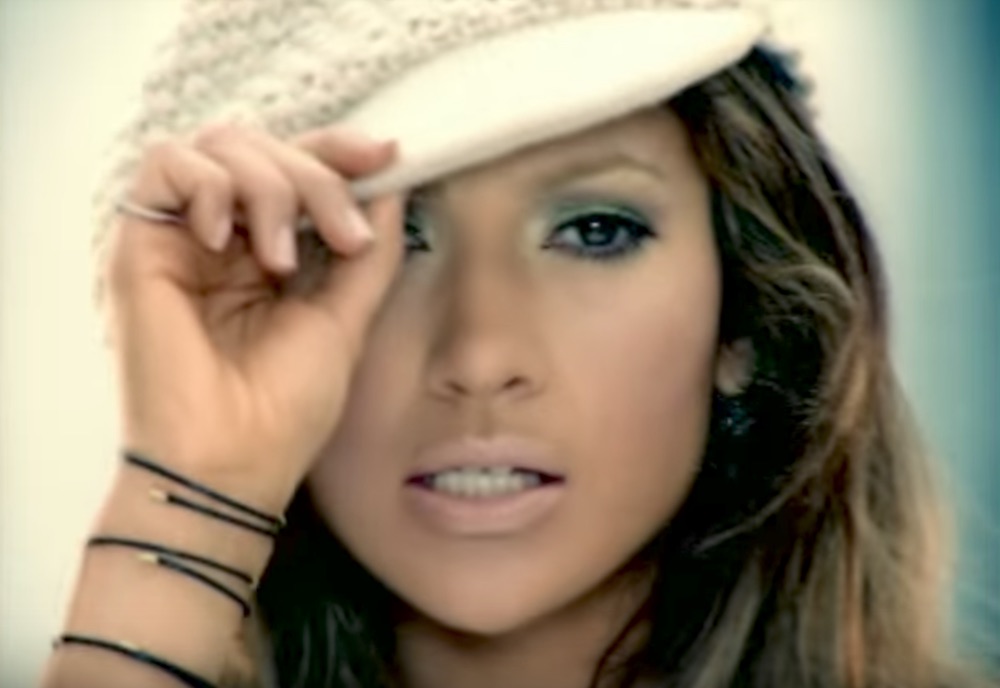 Aside from the song being part of pop culture history, J.Lo's look in the music video is just as iconic. Her makeup was done by the legendary makeup artist Scott Barnes. He is the mastermind behind her iconic glow. He's known for his monochromatic makeup looks, giving celebs sunkissed skin and bringing out their inner glow.
I followed some of Scott's exact makeup techniques (like contouring the lips) and watched the video on repeat to recreate J.Lo's makeup look.
Let's get started, shall we?
Step 1: Apply primer, an illuminating moisturizer, and foundation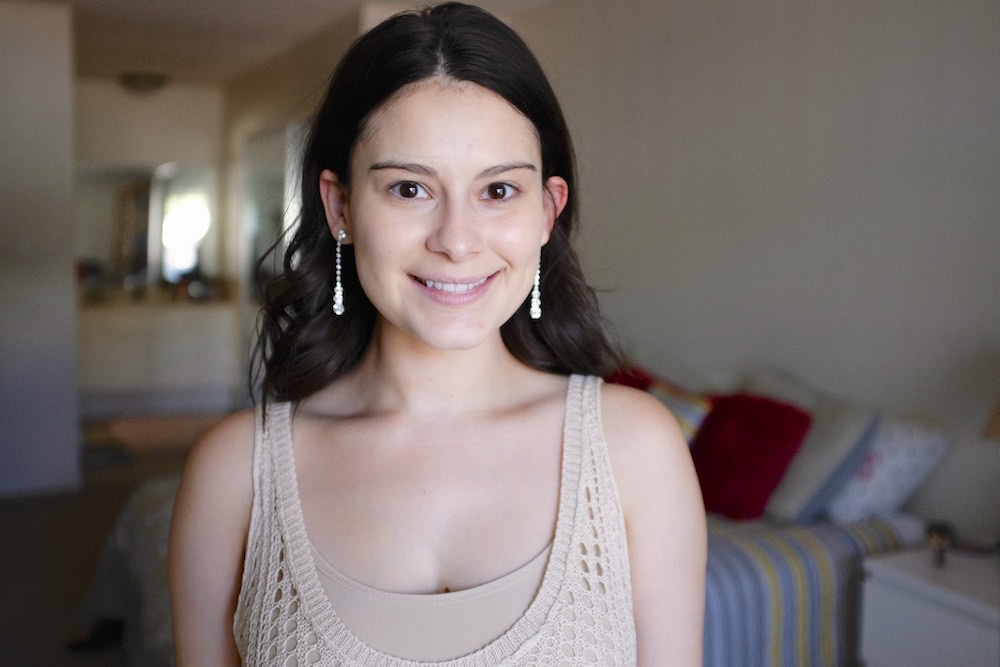 To start, I moisturized with Belif's The True Cream Aqua Bomb ($38), then primed my cheekbones and chin with Laura Mercier's Foundation Primer in Radiance ($38). For my oily spots (nose and inner cheek area), I applied Fenty Beauty's Instant Retouch Primer ($32). After, I mixed Laura Mercier's Flawless Fusion Foundation ($48) with Charlotte Tilbury's Unisex Healthy Glow ($40) and applied it to my face.
Step 2: Apply concealer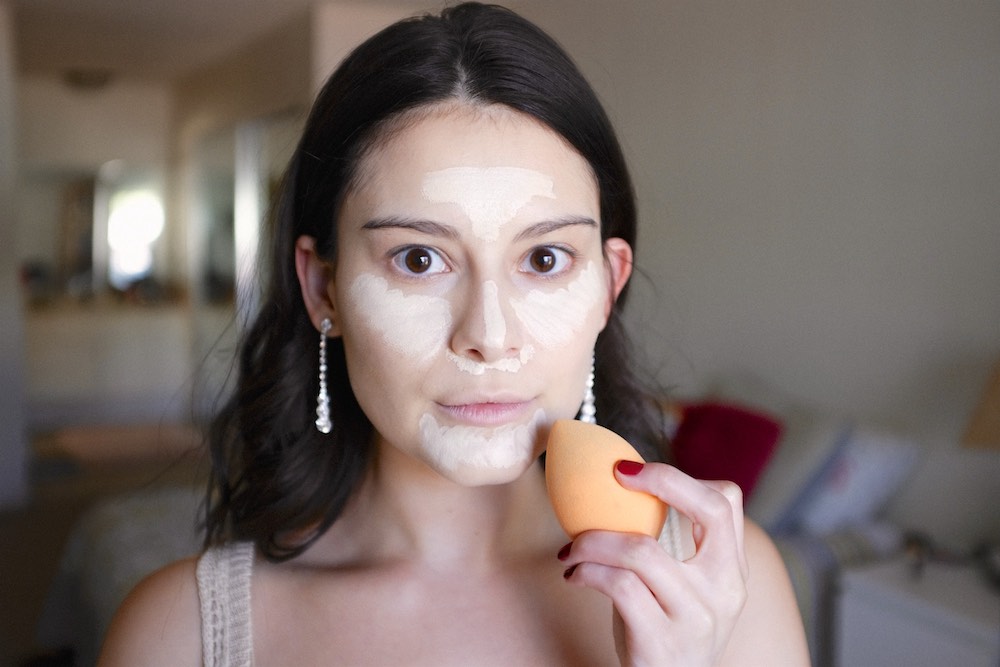 J.Lo has a lot of under-eye concealer. To brighten my skin, I used Tarte's Shape Tape Concealer in Fair Neutral ($25). Doing this step will really make your bronzer pop, too!
Step 3: Apply eyeshadow, eyeliner, and mascara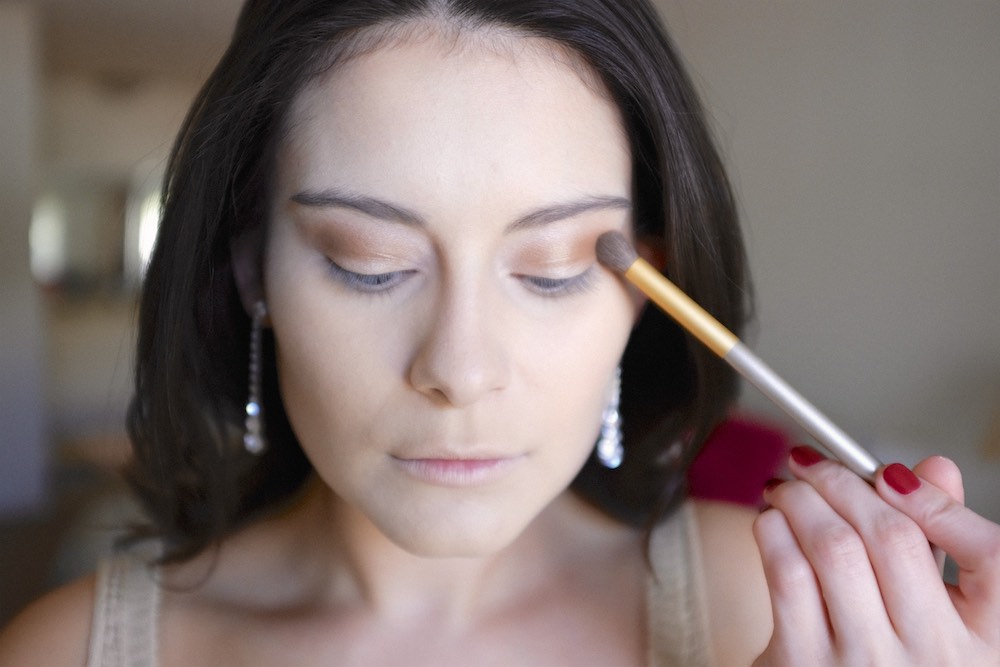 The frosted lips and eye look was so 2002, and J.Lo was its queen. Her eyes in the video are a frosty green color. To get the look, I used Wet n Wild's Walking on Eggshells Trio ($2.97), put the brown shade on my crease, and added the AOA Wonder Baked Highlighter in Bon Bon ($1) to my brow bone, inner corner, and lower lash line.
For the green eyeshadow, I used Maybelline's Expertwear Eyeshadow in Forest Green ($2.99). After adding the first layer of green shadow with a brush, I then tapped my fingers on my lids so the color would look more frosted.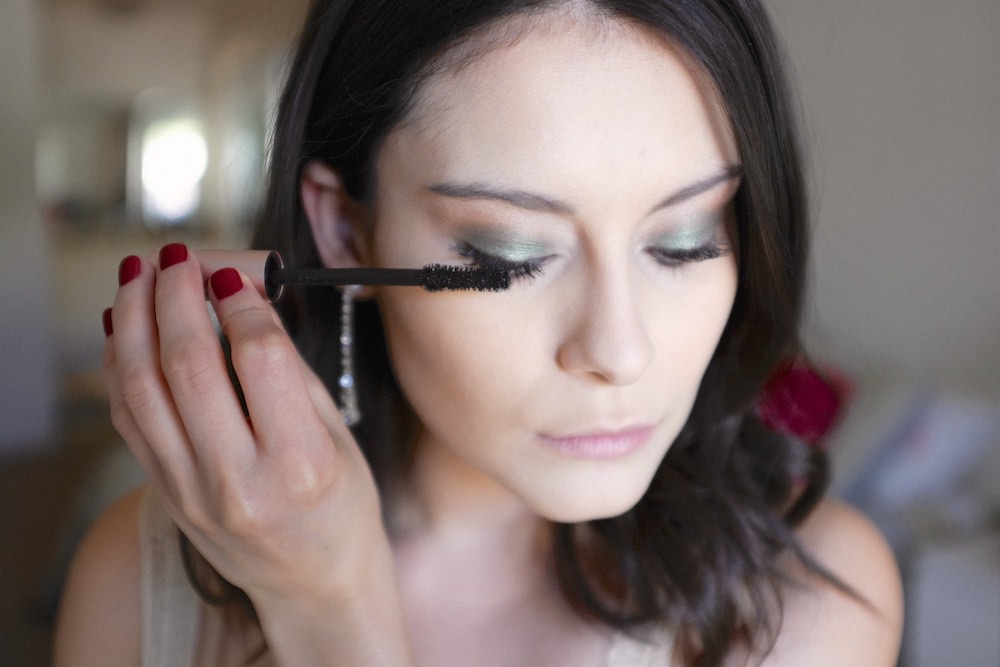 For eyeliner, I used Wet n Wild's Icon Kohl Liner in Pretty in Mink ($.99) on my lower lash line and on top. For mascara, I coated my lashes with L'Oréal's Lash Paradise Mascara ($7.49).
Step 4: Apply bronzer and highlight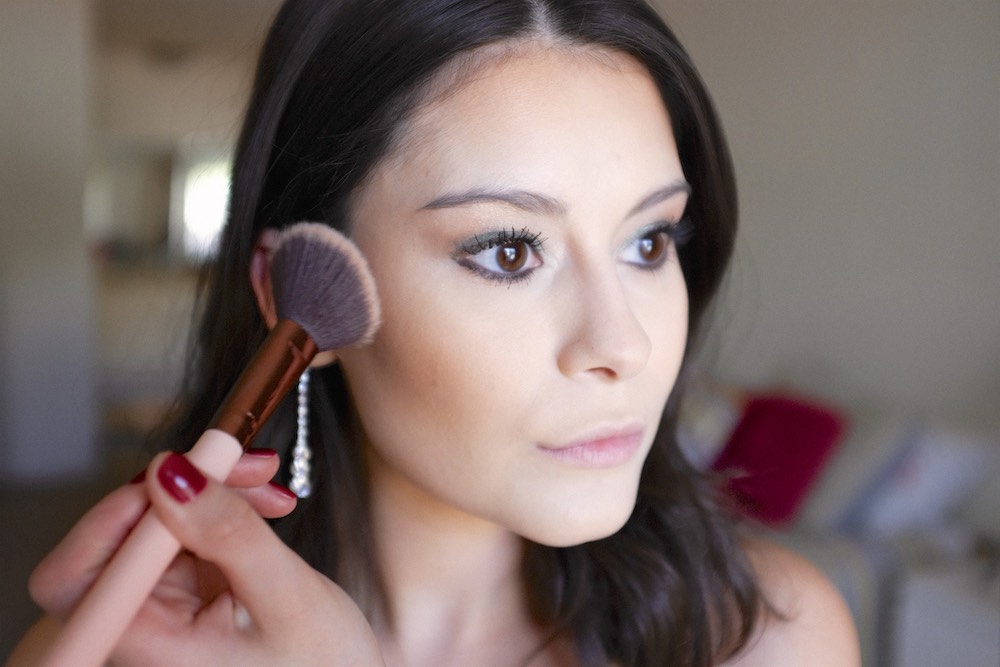 Now the real fun! To get J.Lo's iconic sunkissed glow, I applied THREE different bronzers. It may not look like much in the photos, but IRL it looked like I just got back from a tropical vacation. To start, I lightly tapped Physician's Formula's Butter Bronzer in Light ($14.39). I also tapped the leftover powder to my nose, forehead, and jawline.
After, I used Charlotte Tilbury's Filmstar Bronze and Glow ($68) powder in the same area I applied the first bronzer. Fun fact: this bronzer and highlight duo was actually inspired by J.Lo — so of course I had to use it! Lastly, I used ColourPop's shimmery, metallic bronzer/highlighter in Bae Area ($8) on the high points of my cheeks and above my brows. For highlight, I tapped Tarte's Highlighting Stick in Spotlight ($30) on my cheekbones.
Step 5: Contour your lips and apply lipstick and gloss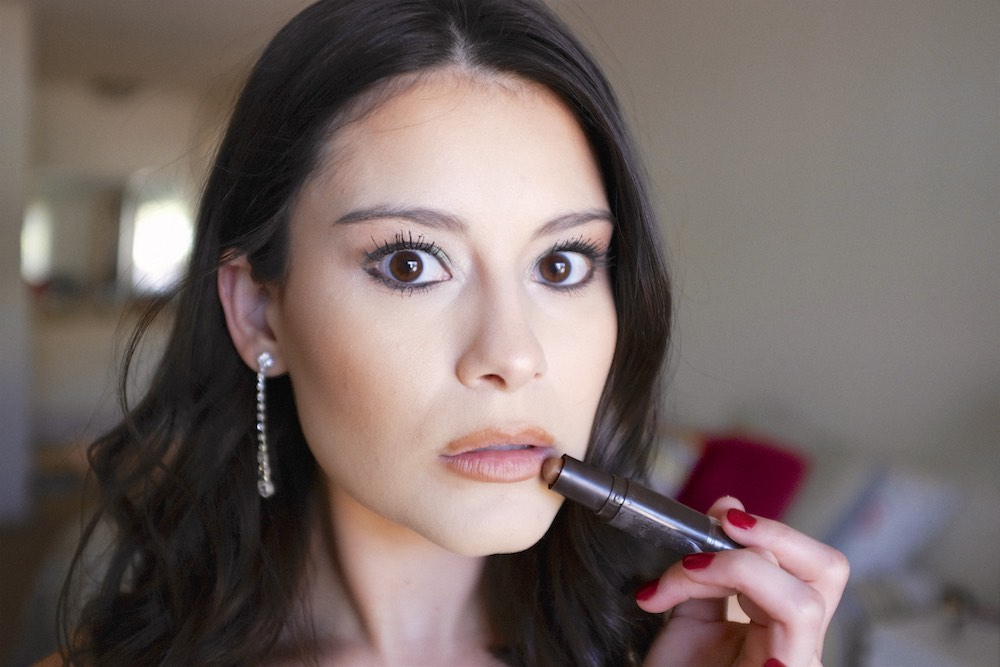 Another cool fact about J.Lo's look is that her makeup artist Scott Barnes actually contoured her lips to make them appear fuller. For this, I used Found's Contour and Highlighting Stick ($9.88) and overlined my natural lip line. While it doesn't look great in the photo, it will seamlessly blend once you add your lipstick and gloss. For lipstick, I applied Rimmel's Lipstick in First Class Nude ($6.79), and after, I used Wet n Wild's Lip Gloss in Sun Glaze ($1.99) on top.
Finished look: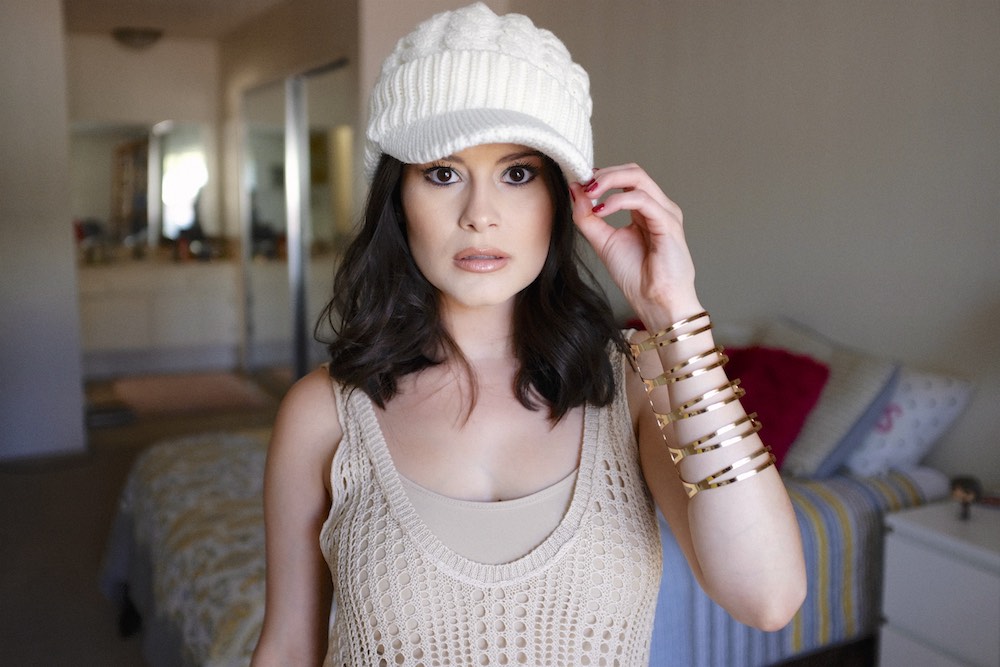 Don't be fooled by the rocks that I got.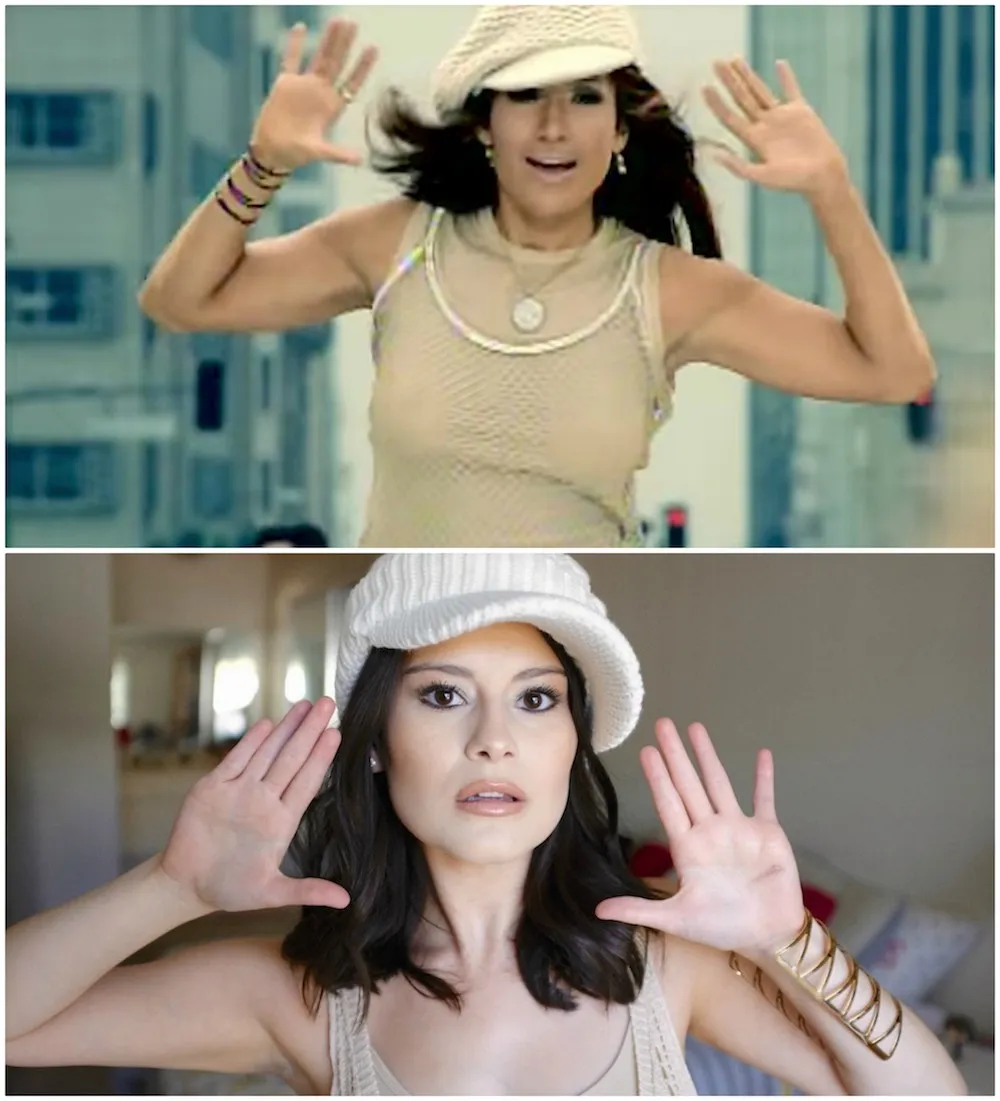 And just for funsies, here I am with a city background like J.Lo in the video.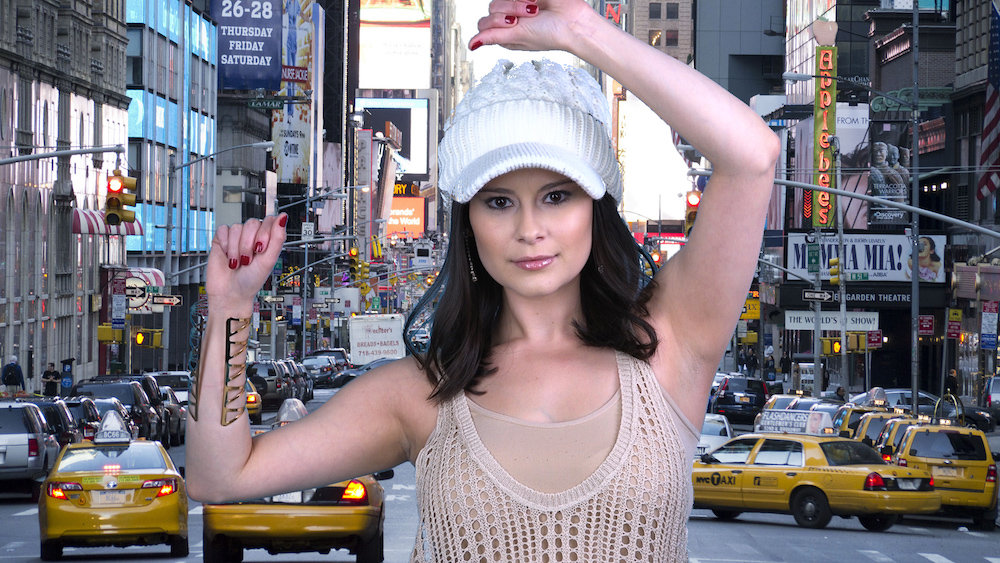 If this has inspired your Halloween costume, you'll be happy to know that I got my cargo pants, gold bracelet, mesh top, and knitted hat on Amazon. My shoes are from PrettyLittleThing.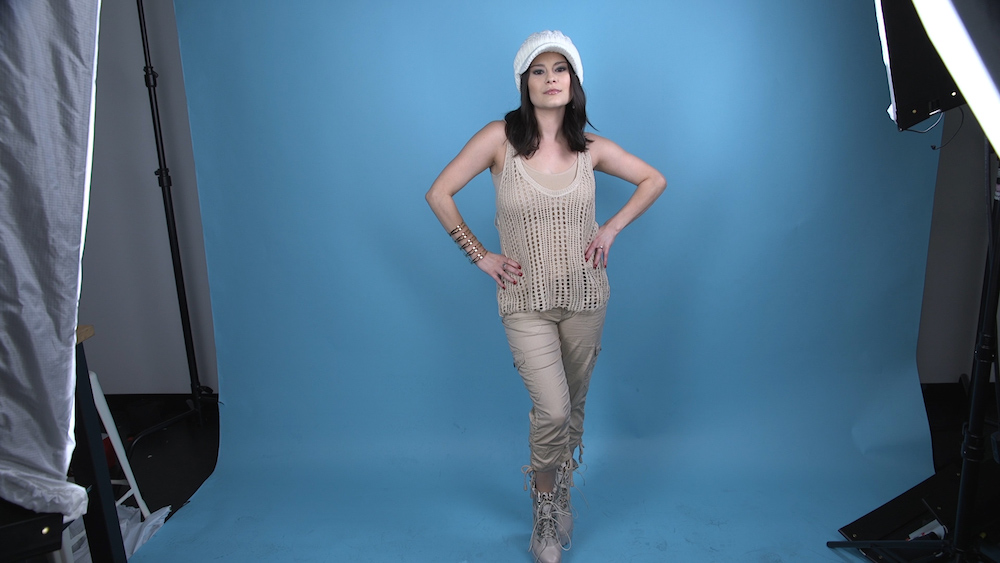 Now, please excuse me while I play "Jenny From the Block" on repeat.
While every product on here was hand-picked by me, I did receive some of the fashion and makeup products.