Can we pull off visible boxer shorts under a sheer dress like Jennifer Lawrence?
Whoever said that undergarments were meant to be kept private lied to all of us.
The style goddess has been lighting up the scene while in Paris recently, and her latest ensemble is no exception. Lawrence attended Christian Dior's exhibition launch in the City of Lights and totally stole the show.
For those who've been living under a rock for the past year or so: The Passengers' star has been slaying as Dior's campaign ambassador. From rocking the brand's oversized shawls and sneakers on red carpets, to walking her dog in $595 Alexander Wang slides, Lawrence is inspiring us to make daring aesthetic choices in whatever we do.
Dressed in a sheer Dior gown, Lawrence continued to push the envelope by giving the world a peek at what she wears underneath. Oh, and her delicates are just as fashion forward, if not more, than what she rocked on top. Needless to say, we're so into everything about this look.
Oh, and you better believe Lawrence paired combat boots with her 'fit. Because why not?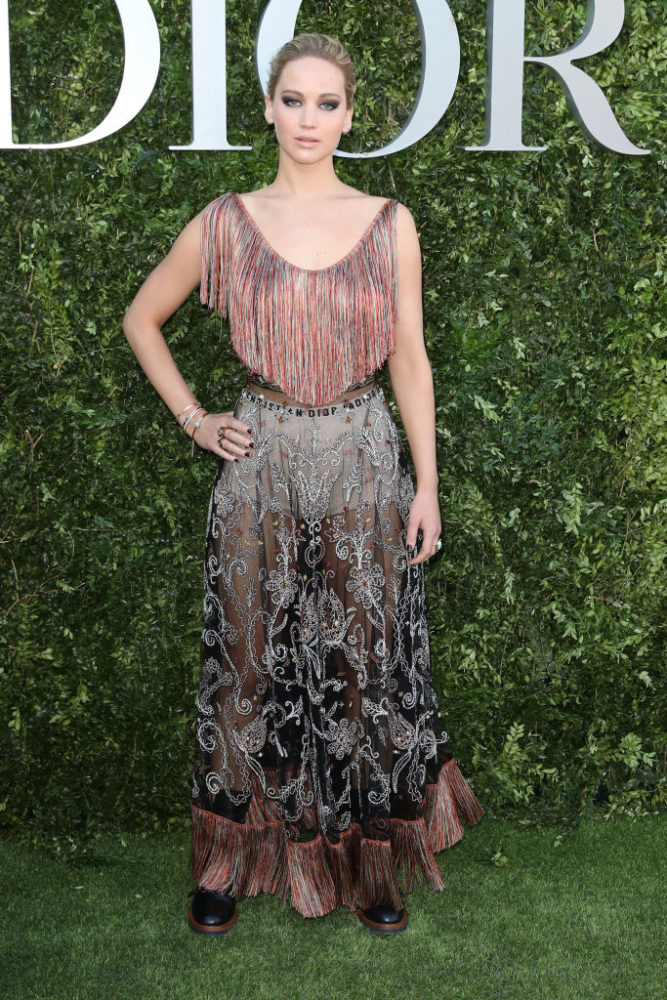 And they totally work! But seriously…what else would you expect from this fearless style leader?
Take a closer look at J.Law's chic Dior boxers, though. They're too perfect.
She totally owned this look, just like the badass she is.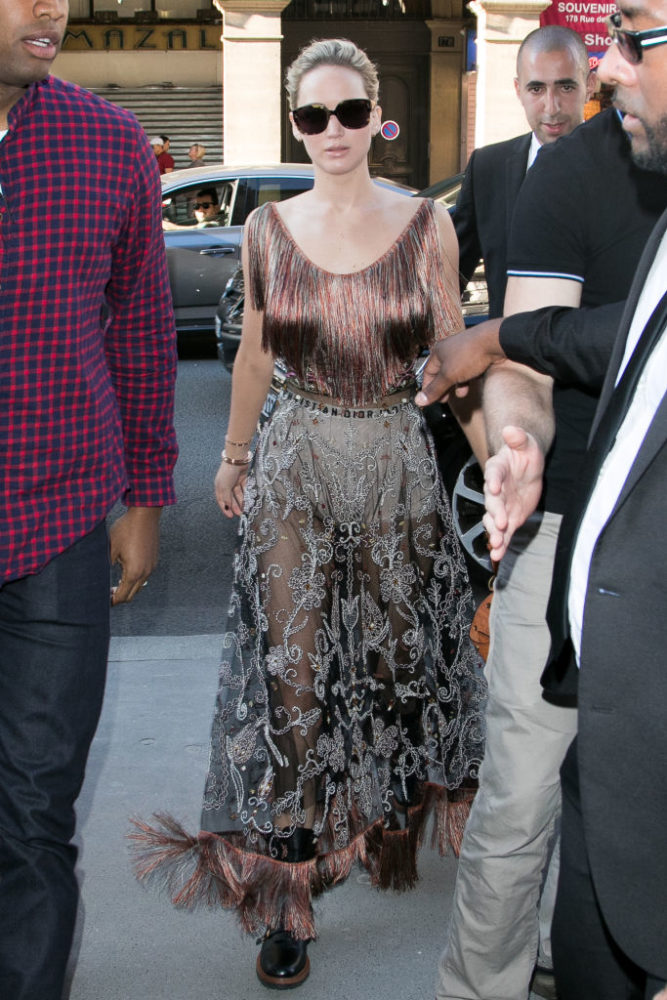 We want to get our hands on this entire ensemble, and we're not kidding. The combination of fringe and the sheer, delicate gown paired with masculine boxer briefs and combat boots is the most elegantly eclectic thing we've seen in a while. And Lawrence rocking everything so effortlessly is the best part.
She's most certainly on her way to being a fashion icon.