Jennifer Lawrence's boyfriend let college students FaceTime with her in exchange for rides to the polls, uhh what?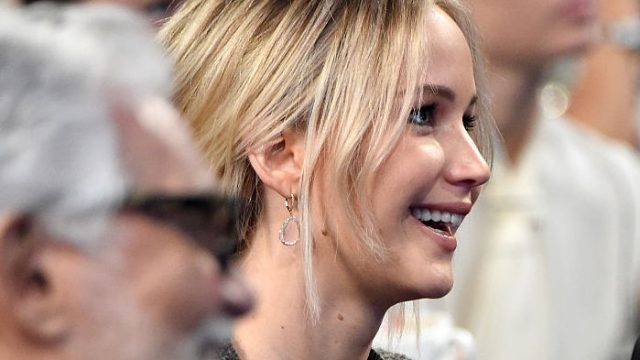 In today's news of THE RADDEST THING, we've learned that Jennifer Lawrence's boyfriend, director Darren Aronofsky, got the vote out in a seriously fun way. Aronofsky let college students FaceTime with JLaw in exchange for rides to the polls.
In an interesting bribe, the Black Swan director spent Tuesday walking around Duke University offering students a ride to the polling stations, and letting them chat with his uber-cool GF J.Law on the way. He gave between 15 – 20 rides, which we think counts for at least a year's worth of Skittles.
https://twitter.com/udfredirect/status/796120245622763524
Unfortunately, their brilliant strategy couldn't reach everyone: We've learned today that nearly half of the country did not vote.
But, we're so grateful that Lawrence and Aronofsky stepped outside to encourage people to get to the polls, and used Lawrence's celebrity to excite people. Talk about "with great power comes great responsibility." You are both superheroes!
false
We're almost endlessly inspired by Jennifer Lawrence, whose response to the election results was to tell women, "do not let this defeat you — let this enrage you! Let it motivate you!" #yasqueen
"If you are an immigrant, if you are a person of color, if you are LGBTQ+, if you are a woman — don't be afraid, be loud!," she continues, and we find ourselves opening our eyes, straightening our spines, firming our shoulders and standing up to work. Let's do this.