Jennifer Lawrence's bohemian white dress is fit for a backyard wedding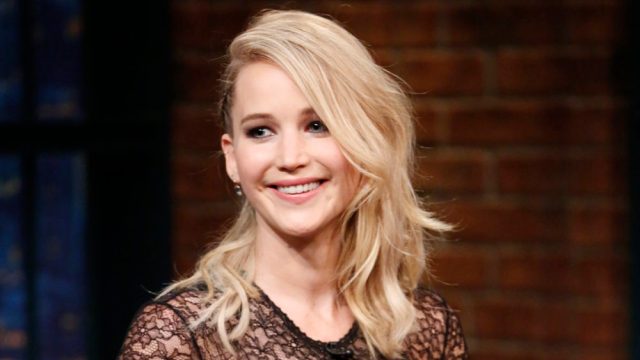 Here comes the…oops? Jennifer Lawerence attended the premiere of Faces Places in Los Angeles and wore a look that could easily double as a wedding dress. This bohemian lace gown would be right at home on any bride at a rustic, backyard, or non-traditional wedding. If Lawrence decided to have a wedding one day, we could easily see her throwing a low-key, intimate gathering wearing something simple like this.
Lawrence styled the ivory gown with messy beach waves, a pink lip, and some simple jewelry. The boho looks definitely suits her.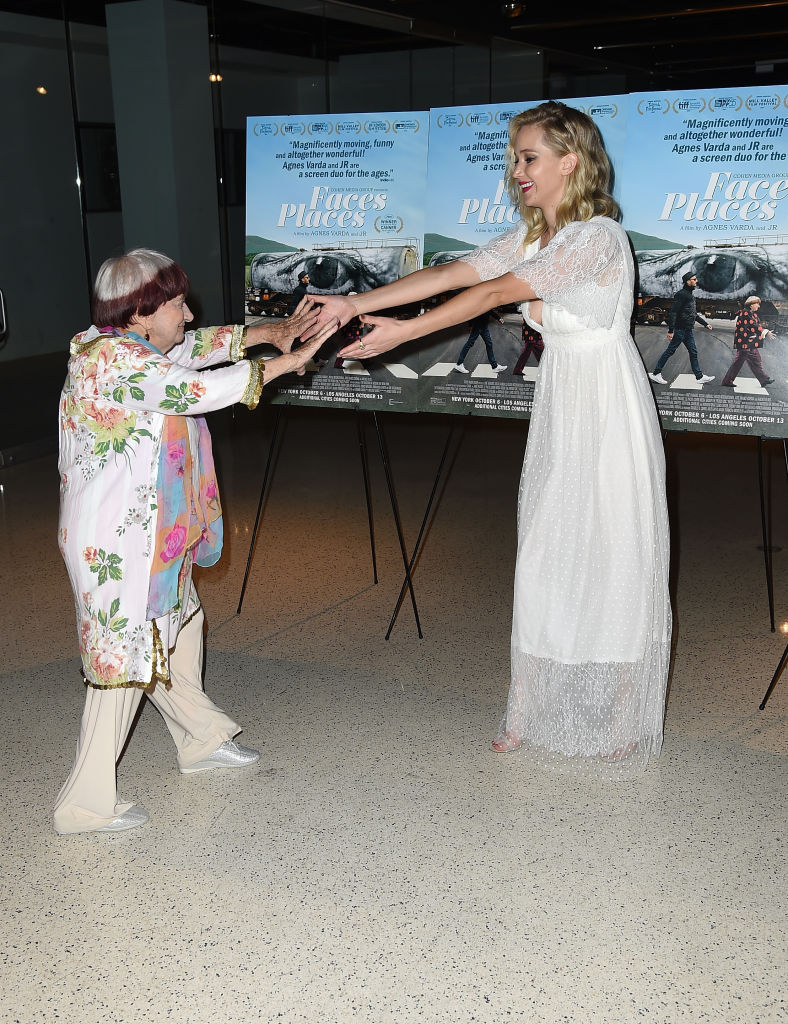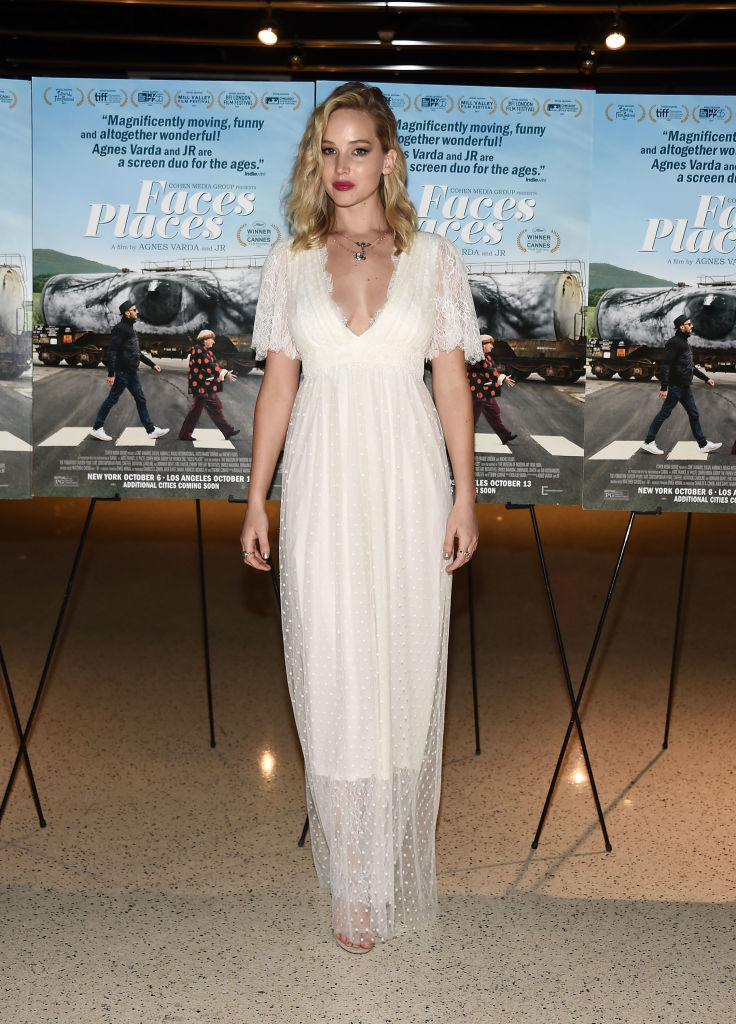 Maybe this dress looks so much like a wedding gown because it is. This "Alice" dress is an L. Wells Bridal creation.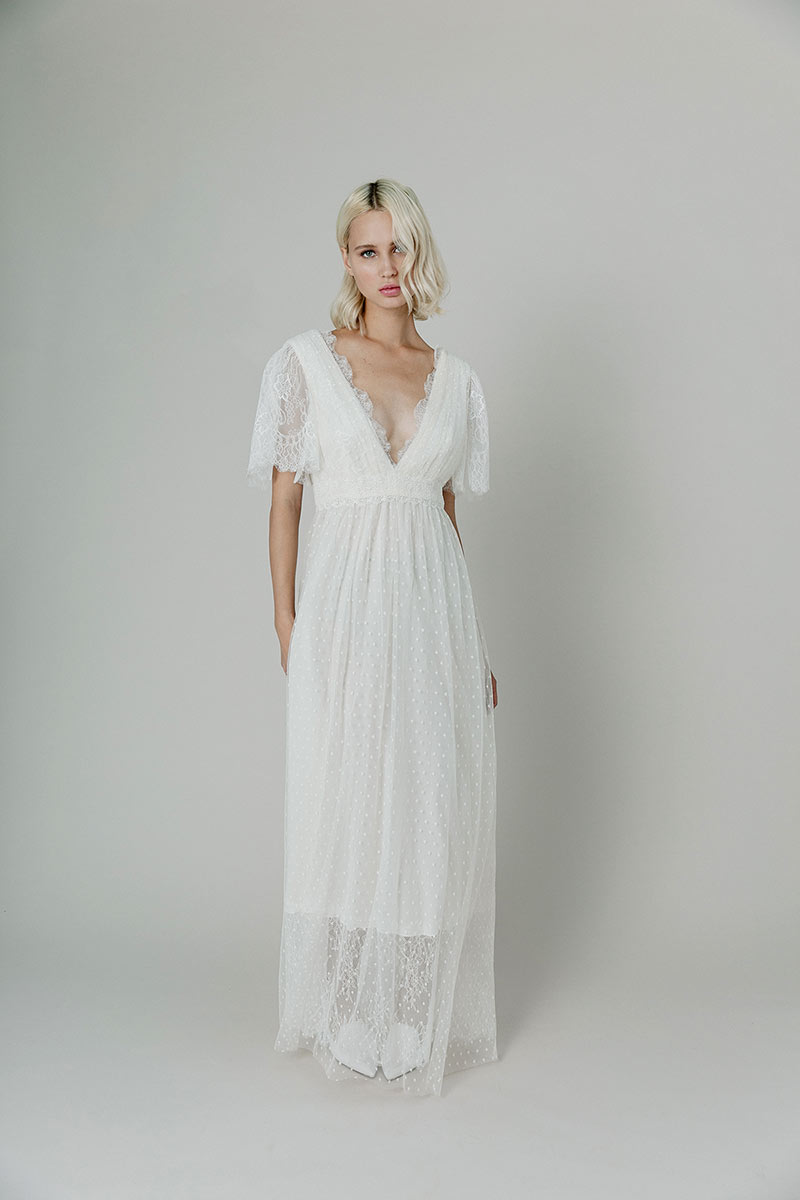 The entire L. Wells collection of wedding gowns are unique and non-traditional, so it's no wonder Lawrence thought to wear it to a red carpet event. In fact, if the thought of going down to David's Bridal or having to wear anything strapless on your wedding day gives you a headache, maybe L. Wells is up your alley.
When and if Lawrence ever gets married, we kinda get the vibe that she'd elope. Lawrence is fiercely private and she hates being a bridesmaid.
"Weddings rock, but I will never be a bridesmaid again," she told Vanity Fair in 2016. "There needs to be a bridesmaids' union. It's horrendous. If anyone asks me again, I'm going to say, 'No. That part of my life is over. I appreciate the ask.' If I do ever get married, I don't think I will have bridesmaids. How can I rank my friends?"
Preach.