Jennifer Lawrence is front and center in the new "X-Men: Apocalypse" poster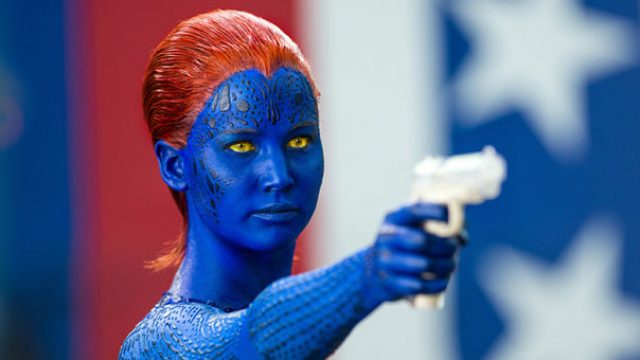 If there's one thing we cannot get enough of, it's our girl Jennifer Lawrence. Lucky for us, when you're as hard-working and in such high-demand as J-Law, you've always got something big right around the corner.
So, of course, it's no big surprise when we see her featured front and center on the new poster for X-Men: Apocalypse, which was tweeted out yesterday.
It's exciting to see Jennifer looking more powerful and beautiful than ever. Rather than the more tormented blue (not just figuratively… literally blue) shape-shifter Mystique we've seen in the past, it looks like this movie will feature her as a more confident and loyal leader under Professor X.
And while we obviously can't wait to see how Jennifer will embody this "new and improved" Mystique, the entire poster is filled with a ton of awesome new and familiar characters we can't wait to see in the movie.
Though X-Men: Apocalypse won't be out for a couple more months, this poster teaser reminds us that we don't ever have to go too long without getting a good J-Law fix.