Jennifer Lawrence's "woodland fairy updo" is the hair trend to try for fall 2017
Autumn is officially a week away, which means one thing: It's time to up our seasonal style with all things woodland. Not only are we inspired by the array of jewel tones and dark neutrals we've had stored away in our closet for this exact moment, we're also looking at Mother Nature as our muse. And if you get a little creative, you can even incorporate natural elements into your fall look. For inspiration, just check out Jennifer Lawrence's updo, which screams "woodland fairy."
We love the idea of wearing real flowers in our hair, especially as the seasons get colder.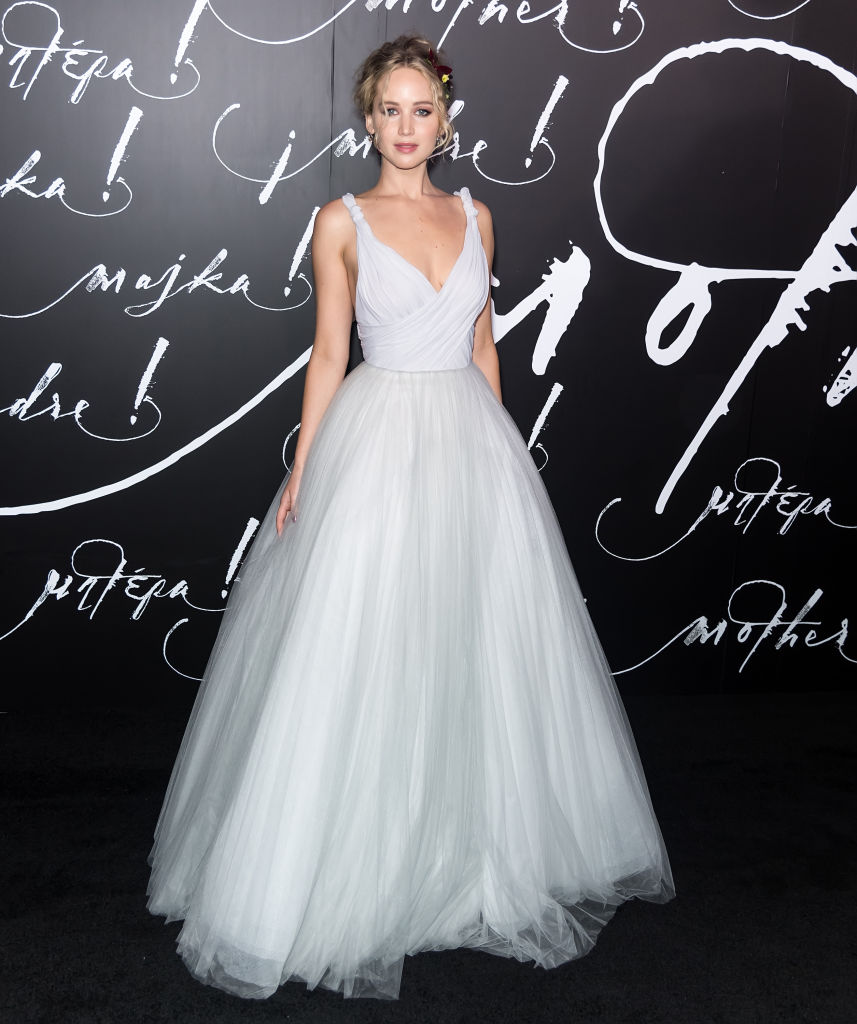 Jennifer chose to wear this headpiece to the premiere of mother! at Radio City Music Hall, and we have to give her props.
How this look is so timeless and so seasonally appropriate at the same time is beyond us! Thanks to a white tulle ballgown and rosy makeup, Jennifer looks straight out of a fairy tale.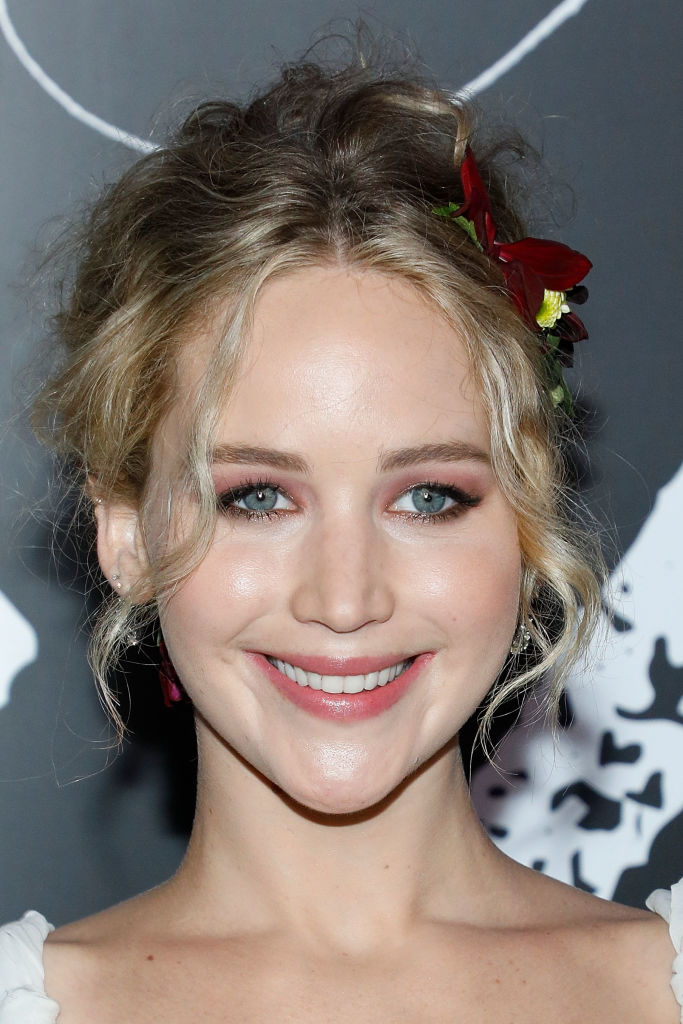 With messy curls framing her face and her hair pulled back into a braided chignon, the real treat of the style comes in the form of flowers tucked into the bottom of the updo. Featuring red and white blooms with a pinch of greenery, this look feels like a chic woodland nymph came to party.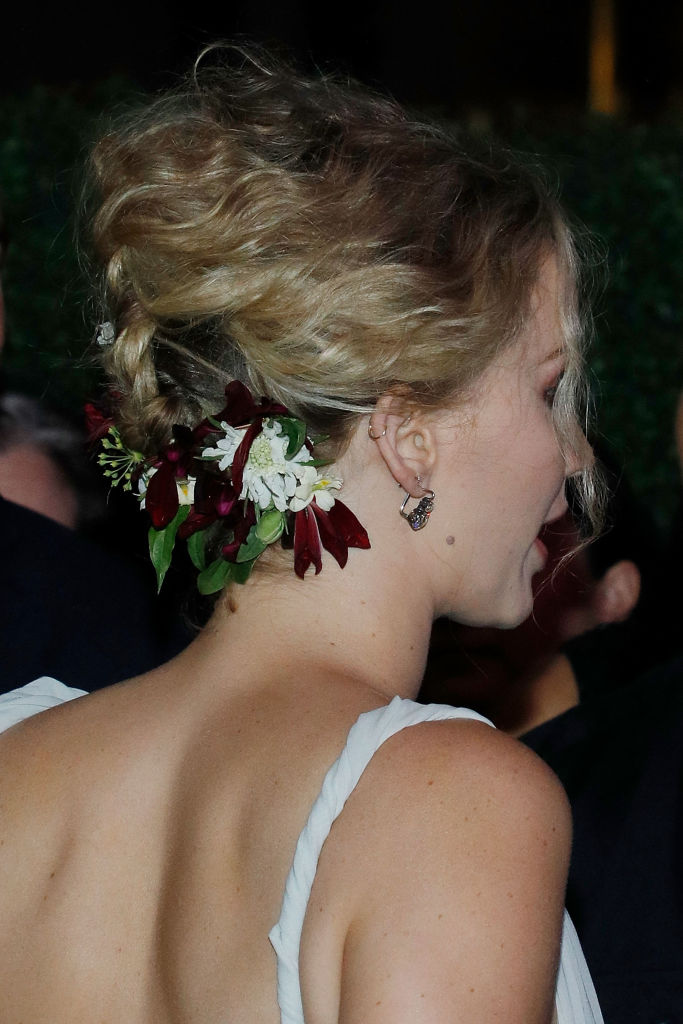 While we may not have the talent to make this updo work at home, we most certainly will try. Using a braided bun, a few bobby pins, and some pretty flowers, we can be channeling Jennifer and our inner nymph — all in the name of fashion.