Jennifer Lawrence may have started a fall 2017 wedding trend in this gray ballgown
We've already firmly established that Jennifer Lawrence is a red carpet magician of sorts, but her latest look is by far the best trick she's ever played. The Oscar-winning actress sent jaws dropping to the floor when she stepped out at the premiere of her latest flick, Mother!, in New York City last night. As in, we're still recovering from the shock and awe that her Christian Dior Couture gown elicited.
Now take a deep breath, folks, then prepare to have your breath taken away all over again by this meticulous gray ballgown. 
With softly twisted straps falling into a romantically draped bodice, this tulle number looked more like a wedding dress than a red carpet gown at first glance. In fact, we wouldn't be surprised if it set off a wedding dress trend chain reaction.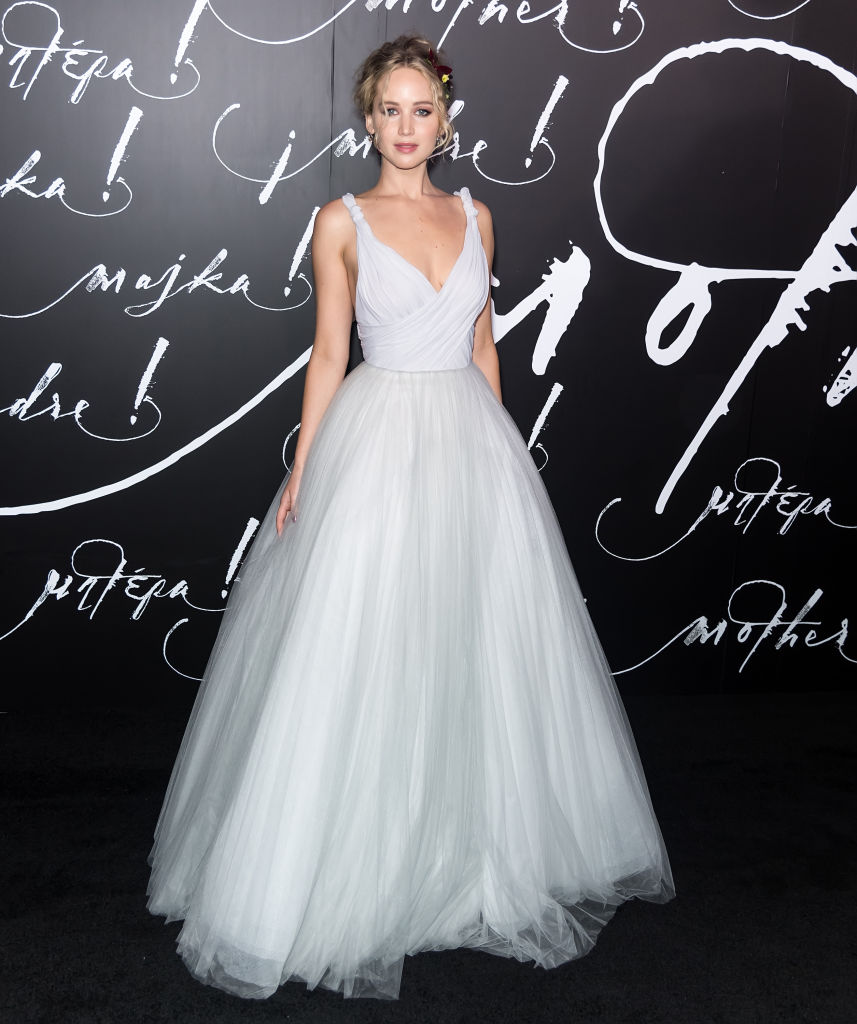 From the front, the femme number's full tulle skirt was the showstopper. But lo and behold, our minds were blown once again when J.Law gave us a back view.
Now pause, take another deep breath, and behold this beauty for yourselves.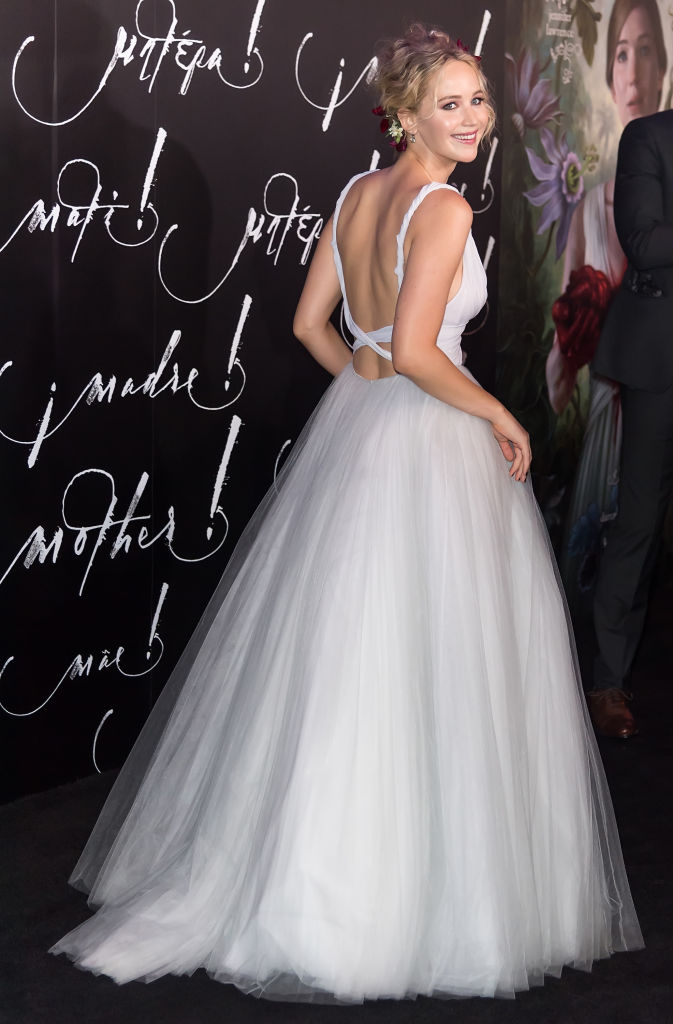 Oh la la! The open back proved the perfect subtle touch of sensuality to this otherwise prim silhouette.
It's wholly elegant, undeniably romantic, and incredibly flattering; all hugely important qualities when it comes to a wedding dress, if you ask us.
Even J.Law's hair proved the perfect bridal hairstyle, with gentle beach waves pinned back into a messy chignon and fresh flowers in her hair.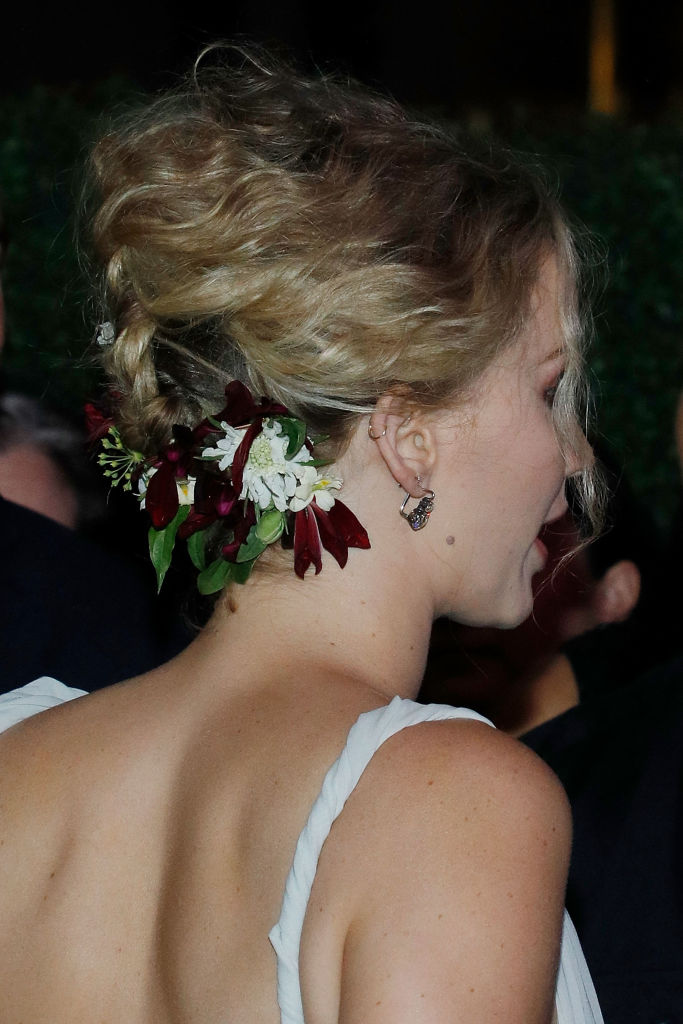 We're not sure if Jennifer thought she was auditioning for the role of the world's most beautiful bride, or if she in fact knew she was heading to a red carpet. But either way, the girl just plain nailed it.
If you've been paying attention to Lawrence's activities as of late, you'll note the 27-year-old star has been crushing it on her Mother! press tour. Every dress has proven even better than the last, and they've set the sartorial bar sky-high for the actress. But worry not, because we're pretty sure that if anyone was ever up for the task of being best-dressed elite, it's Jennifer.