Jennifer Lawrence was spotted on the red carpet for the first time with beau Darren Aronofsky
This week's ongoing Venice Film Festival is not just for premiering a range of new films — it's also the perfect place to debut a new(ish) relationship! Jennifer Lawrence and Darren Aronofsky were spotted on the red carpet for the first time as a couple, and we are here for it.
While it's fun to imagine these two sipping merlot and discussing "their craft" (the amount of talent between the award winning director and actor is about as scary as their new film, mother!, sounds), it seems like the exact opposite is true. She praises him for his low-key, no b-s style on set and off and he praises her for her depth as a performer and a person. Wait— is this just a normal couple who just happen to be icons? Whatever the situation, we are very much into this happy union.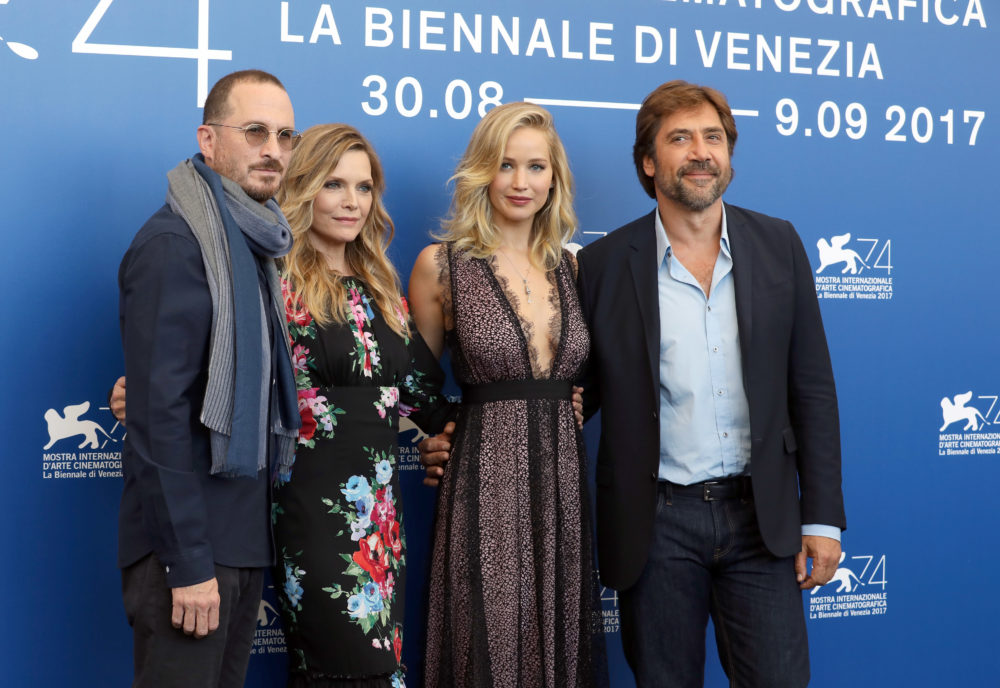 Rumors flew when photos of Lawrence and Aronofsky wandering through New York city together first cropped up over a year ago, when a rep confirmed that they were "casually dating." While they remained uninvolved during the shooting of the very controversial new thriller/horror/classic-Aronofsky-surrealist-wtf-experience, after filming wrapped, J-Law and Aronofsky started hanging out to see if their energies mixed as well as they suspected. And they did.
Aronofsky, 48,  wrote and directed the Lawrence-led mother!, also starring Javier Bardem and Michelle Pfeiffer. The film's storyline has been kept super secretive so that it can be as fresh as possible for audiences. Its premiere at Venice earned both applause and boos (actual boos) from the crowd, much to the director's delight.
So raise a glass to the new *official* it-couple! See mother! if you have the stomach for it (a quick Google search reveals that it's intense). If not, witness the red carpet walks of J-Law and Mr. Aronofsky in the coming months at film festivals, award shows, maybe even the streets of New York — if you're lucky.