Jennifer Lawrence spoke out about Trump's victory and it's inspiring AF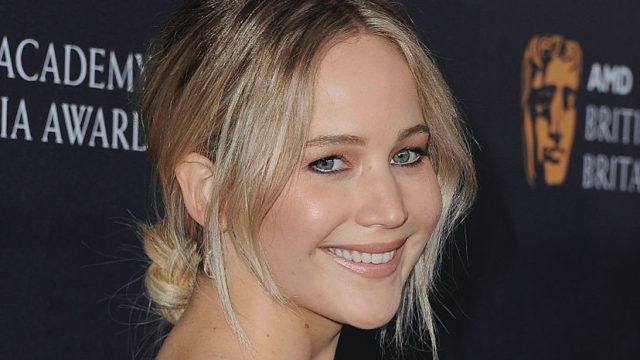 There's a reason we love Jennifer Lawrence so much. Aside from her candid and hilarious interviews, of course, the talented actress is a thoughtful and outspoken advocate for equality.
In the piece, the Academy Award winning actress penned some beautiful thoughts that spoke to our hearts and helped us maintain a positive perspective about future. She focuses on turning this shocking election result into a chance to reflect and become better people.
Jennifer starts her essay with a genuine reflection about how the outcome of the presidential election says where we stand as a nation, and what that means going forward.
She writes, "We should think strongly and clearly about what to do next because we cannot change the past."
She then makes a plea for people to do their part in becoming the change they want to see in the world.
"If you're worried about the health of our planet, find out everything you can about how to protect it. If you're worried about racial violence love your neighbor more than you've ever tried to before—no matter what they believe or who they voted for. If you're afraid of a wall putting us all into another recession then organize and stand against it."
As a woman who lives so authentically herself, we are ~so~ touched by this reminder to do the same.
A main focus of her essay is women's equality. She admits that she's not sure what to say about the issue given all the rhetoric (the now President-elect) Donald Trump used during his campaign. But, she remains optimistic.
Her final sentiments are basically a chance to transform your feelings of frustration into beneficial emotions that will serve you.
"Do not let this defeat you—let this enrage you! Let it motivate you! Let this be the fire you didn't have before. If you are an immigrant, if you are a person of color, if you are LGBTQ+, if you are a woman—don't be afraid, be loud!"
Thank you, Jennifer, for this wonderful reminder to continue to be true to ourselves no matter what the circumstances.