Jennifer Lawrence's thigh-high slit gown is an absolute power move
Jennifer Lawrence is back on her fashion grind. The actress is currently knee-deep in press for her upcoming spy thriller Red Sparrow and, because of it, she is blessing the public with lewk after lewk after lewk. For a press conference in London on February 20th, the actress stomped down the pavement in a black dress with both a plunging neckline AND a thigh-high slit. This look can best be described as pure confidence, and J.Law wears it well.
We love a thigh-high slit gown because it is a total power move, and the way that Lawrence wears it says: "Hi, hello, I am here to conquer cinema."
She paired the dress with round black sunglasses (hello, we die), a sleek Jennifer Aniston-inspired blowout, and plain black ankle strap heels. She eventually pulled off the shades to reveal the smokiest smoky eye — the kind of smoky eye that lingers at the top of Pinterest boards for years to come. Lawrence's entire look is sexy, powerful, and badass.
Luckily, we'll get to see more of Lawrence and her sartorial slayage in years to come since that  viral news story about her "retirement" was blown out of proportion. The actress recently told Entertainment Tonight, "I'm going to take the next year off," however, her rep swiftly clarified that she is not taking a break and that she has several projects in the pipeline.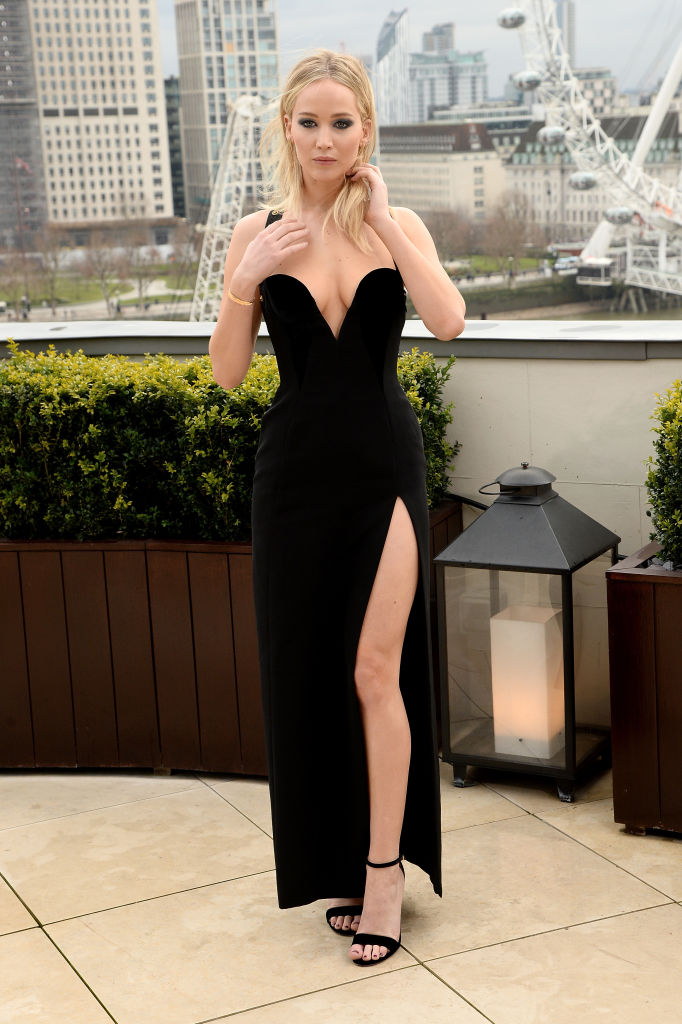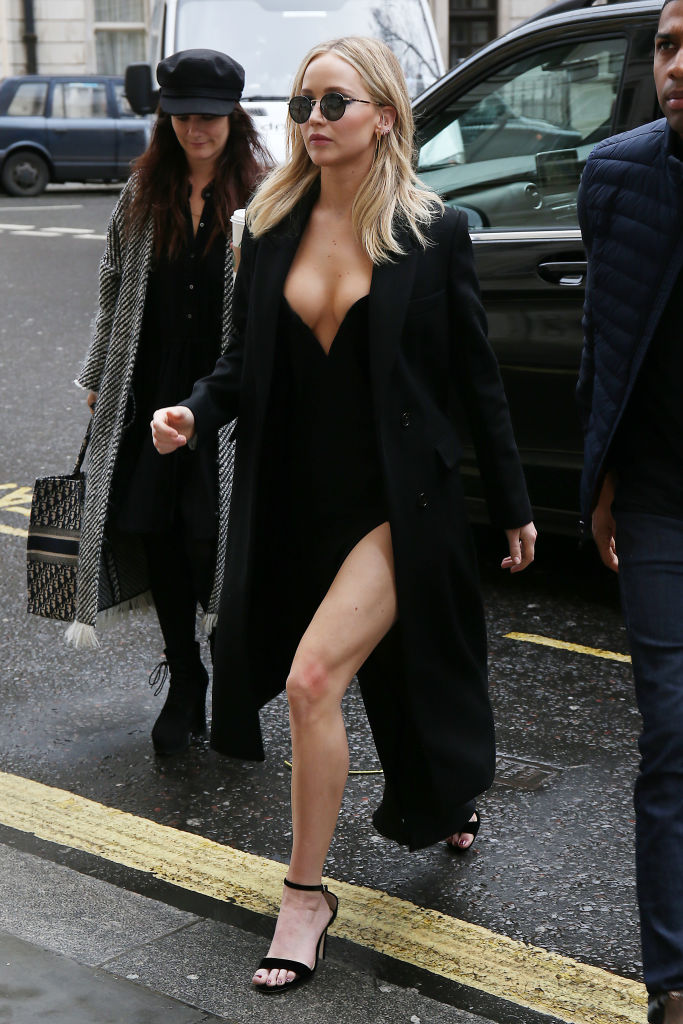 Lawrence says that performing nude scenes in Red Sparrow brought out a level of strength within her she didn't know was possible.
"My character is told to strip in front of the class, and I had to strip in front of a class and an entire crew," Lawrence revealed in an interview with Total Film (via GamesRadar.com). "I worked myself up [about the scene], I was really nervous. But [director] Francis [Lawrence] made me feel so much more comfortable. Everybody made me feel like I had clothes on. And then when I finished, I just walked out feeling empowered. I felt amazing."
It's clear from Lawrence's fashion choices that she is a woman who is at home in her body, and that kind of radiance is the best kind of all.