Jennifer Lawrence shares the most intense thing she had to do to prepare for a movie role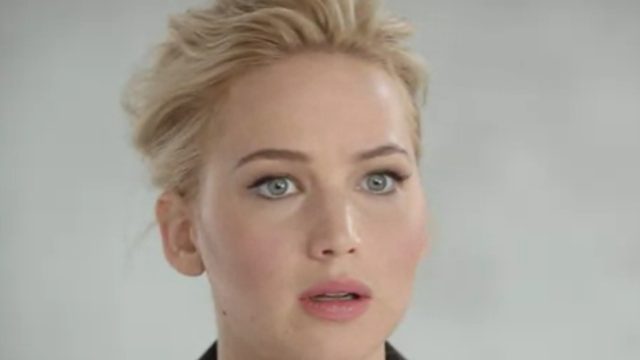 Jennifer Lawrence has been getting very real with us lately. At the end of last year, she talked to NYLON about the importance of self-love and being happy with your true self. In the February issue of Glamour, she opened up about her famous equal pay, essay, the 2014 nude photo sex crime and why she supports Planned Parenthood. And in a recent Vanity Fair Women in Hollywood video, she revealed yet another thing we didn't know about her. Hint: It involves a squirrel.
The magazine's Hollywood Issue has painted an even clearer picture of J-Law's fun, relatable self. Earlier this week they released a video of her demonstrating her secret talent: miming. And in this video, they asked her more lighthearted (and some very meaningful) questions. One of the many things we learned is the strangest thing she's ever done to prepare for a role. Her reply is definitely not what we were expecting.
"Probably skin a squirrel. To prepare for… skinning a squirrel," she answered, referencing her role in Winter's Bone. "No better way to prepare."
Good to know that Jennifer is a bit of a method actress. And that if pressed to skin a squirrel, she could deliver. Noted. She also talked about hard work and the pride that comes with accomplishing a lot in a day. How does she define a productive day?
"When I've done something that scared me. When I showed up to work scared, and then did it," she continued. "I also love getting into bed exhausted."
Finally, Jennifer shared some advice she'd give to a 10-year-old girl. And honestly, it's advice that applies to all of us. "Always be nice," she said. "That's never not cool to be the nice girl." Amen, sister.
Check out the full video for more fun facts about Jennifer, including how she and Amy Schumer started up their enviable girlmance.Watch this on The Scene.