This is what Jennifer Lawrence has to say about her rumored boyfriend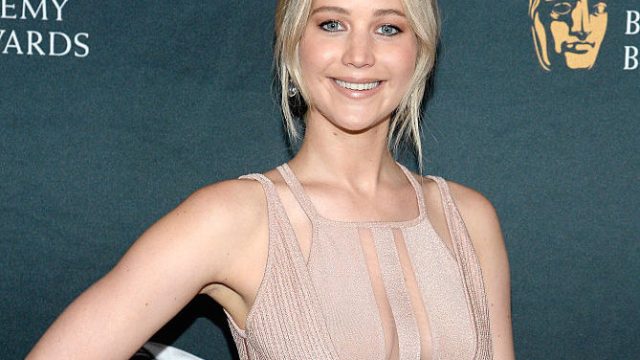 Jennifer Lawrence isn't afraid to open up about pretty much everything. But she's remained fairly quiet about her most recent romance. The star of the upcoming sci-fi romance, Passengers, appeared on the December issue of Vanity Fair and sat down with the magazine for a life-chat.Although she didn't confirm her relationship with director Darren Aronofsky, Lawrence did say something about her alleged beau.
"He is a visionary," Lawrence told Vanity Fair. She shot Mother in Montreal last summer, a home-invasion horror flick directed by Aronofsky.
Vanity Fair made it clear that Lawrence is currently more focused on professional endeavors more so than romantic ones. She said all her friends are currently getting married and having kids. As fun as the weddings are, Lawrence is exhausted with being a bridesmaid.
"Weddings rock, but I will never be a bridesmaid again," Lawrence admitted, having been a bridesmaid four times now. "There needs to be a bridesmaids' union. It's horrendous. If anyone asks me again, I'm going to say, 'No. That part of my life is over. I appreciate the ask.'"
And what about in her future wedding? "If I do ever get married," Lawrence told Vanity Fair, "I don't think I will have bridesmaids. How can I rank my friends?"
Aronofsky, who also directed Black Swan, was seen canoodling with Lawrence during filming for Mother. Several sources have supposedly confirmed their low-key relationship, but until the cat is out of the bag (or not), we certainly won't press for details.
In a 2015 interview with Diane Sawyer, Lawrence said candidly, "I don't know if I ever will get married and I'm OK with that." She continued, "I don't feel that I need anything to complete me. I love meeting people, men, women, whatever, I love people coming into your life and bringing something."
We're so glad that Lawrence came into our lives because she brought a lot. Keep doing your thing, girlfriend.