Jennifer Lawrence's all-black ensemble totally reminds us of Sandy from "Grease"
America's relatable sweetheart, Jennifer Lawrence, attended a press conference in China the other day to promote her new film Passengers. What Lawrence wore to the event gave us some major chills, and they're multiplying — if you catch our drift. Lawrence's all-black outfit gave us mega-Sandy from Grease vibes, and the power she's supplying is electrifying, if you know what we mean. Ok, sorry we're done.
According to Vogue, Lawrence's off-the-shoulder blazer is courtesy of designer Antonio Berardi. The off-the-shoulder style was "wildly popular" this past summer, Vogue reports. And we totally commend Lawrence for seamlessly bringing this trend over into the winter season.
Sometimes you just have to bring back last season's trend to emulate your fave good-girl-gone-bad-girl, right Jen?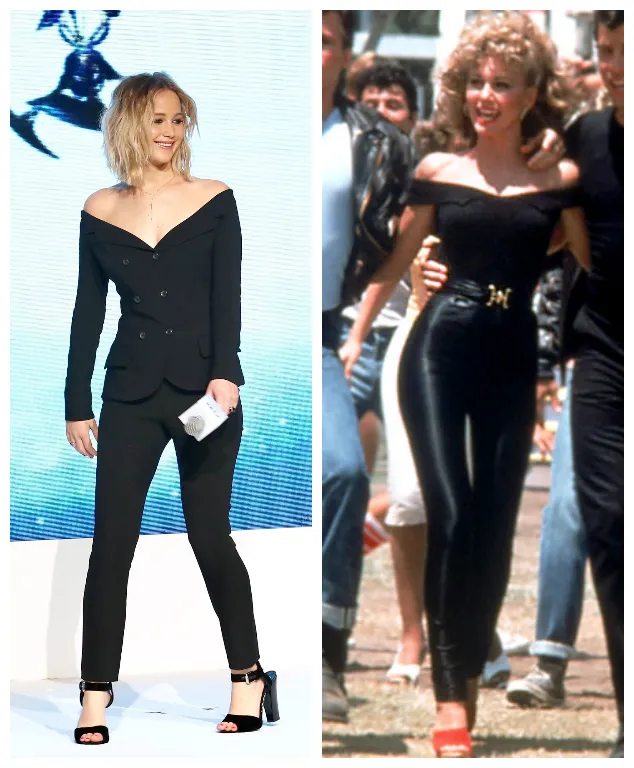 Lawrence did such a good job of drawing outfit inspiration from Olivia Newton John's iconic character, that we could theorize that Jennifer Lawrence is actually Sandra Dee returned to earth post-Greased Lightning launch into orbit. This theory would definitely need some ironing out, but one can't deny the evidence has presented itself.
For example, along with the off-the-shoulder jacket, Lawrence rocked textured blonde hair, black skinny trousers and even her cherry red nails — just like Sandy.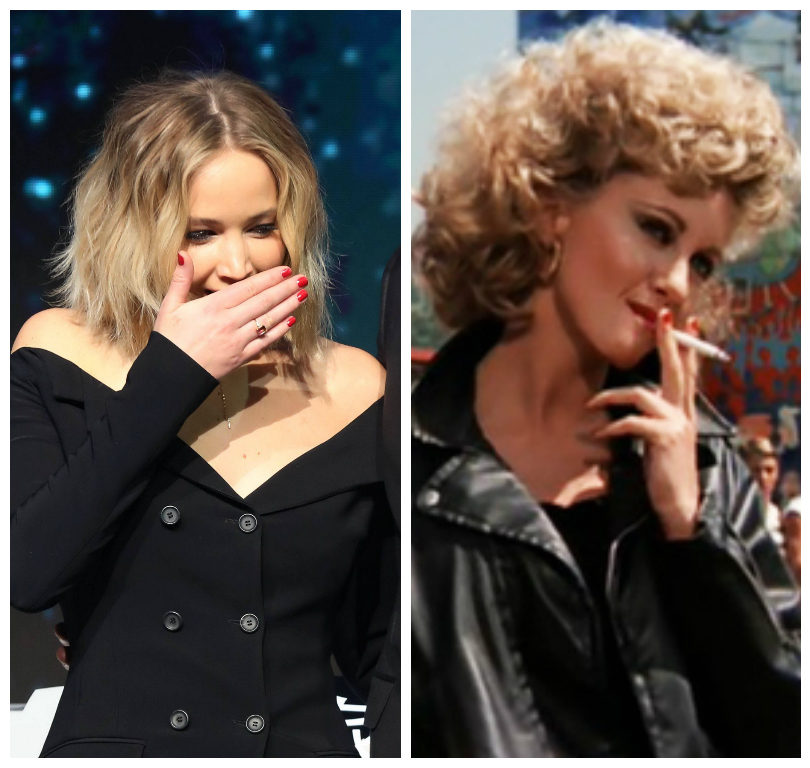 And Lawrence also wore dainty gold accessories as a homage to Sandy's gold hoops statement belt buckle. Subtle, but noticeable, amiright?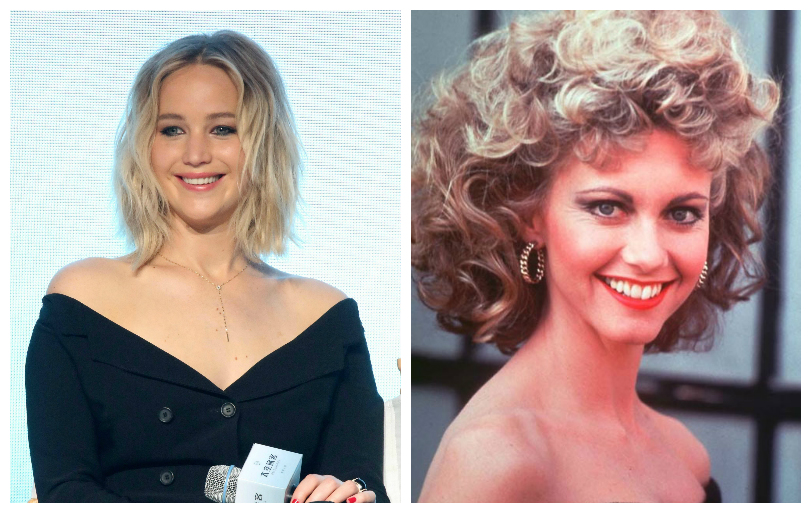 The only piece of evidence missing — the red heels. Lawrence opted for black sandals rather than Sandy's red heeled slip-ons (we still can't understand how she danced in those btw).

Perhaps the choice of black shoes proves that Jennifer Lawrence is herself, and didn't even mean to look like Sandy to begin with — this outfit was just a happy accident, if you will.
Or this style choice could represent that Sandy is not yet ready to identify herself as the Sandra Dee! Only time will tell!