Jennifer Lawrence reunited with Darren Aronofsky, proving that exes can definitely be friends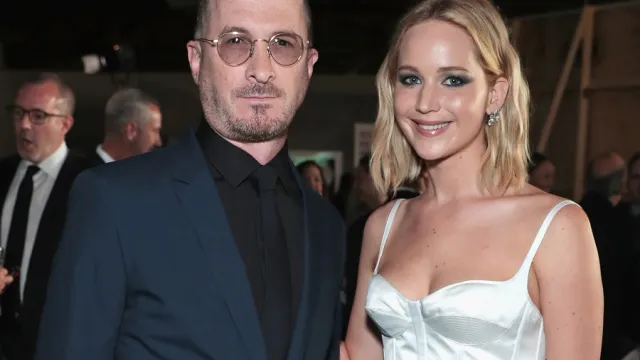 Breaking up is hard to do, especially in the spotlight. Which is why we're always impressed with the way actress Jennifer Lawrence handled — and continues to handle — her split with director Darren Aronofsky.
In case you missed it, Lawrence and Aronofsky began dating after filming Mother! and dated for a year before splitting in the fall of 2017. Lawrence wasn't shy about how she ended up falling for the director on set. "We had energy," she said to Vogue last year. "I had energy for him. I don't know how he felt about me."
Lawrence attended the BAM Gala on Wednesday, May 30th, where she not only saw Aronofsky, but presented him with an award and told an entire audience how much she respects him.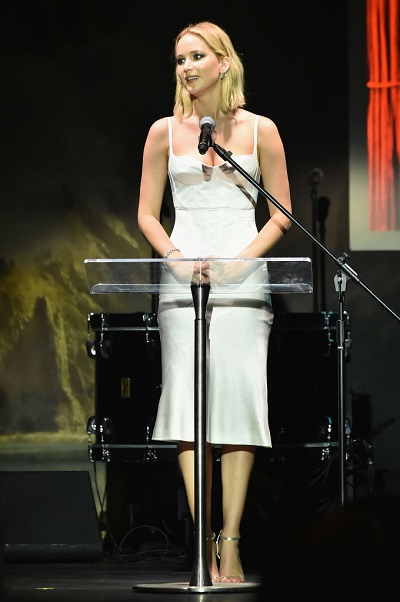 "I am thrilled to be here tonight to present this honor to my very good friend, Darren Aronofsky," Lawrence said, before talking about their shared interest in science and climate change.
Here's a behind-the-scenes pic of the pair.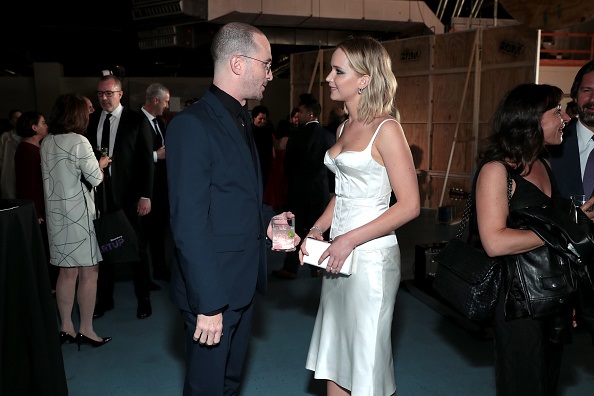 Lawrence is no stranger to staying friends with her exes. During a February 2018 WTF! interview with Marc Maron, she said, "I don't think you can have any sort of bad relationship with anybody if you're just blunt. Everybody always knows how you feel at all times and there's no lying; it's just honesty. Everybody's a good guy to each other," noting that all her exes were "wonderful."
Jennifer Lawrence is currently working on X-Men: Dark Phoenix and was recently announced as the lead in Bad Blood, which centers around a scandal in Silicon Valley.