Jennifer Lawrence's red and black dress is giving us flamenco dancer vibes
On Wednesday, while in the midst of an INSANE promotional tour for Passengers, Jennifer Lawrence took her style A-Game. We swear, she upped her A-List status with this get-up. What's bigger than A-List? What comes before the alphabet?
Lawrence arrived at Claridge's Hotel in London wearing a Proenza Schouler Printed Long-Sleeve Dress in red and black. (We feel pretty lucky that we scored some Proenza Schouler pieces at our fashion paradise a few years ago: Target.)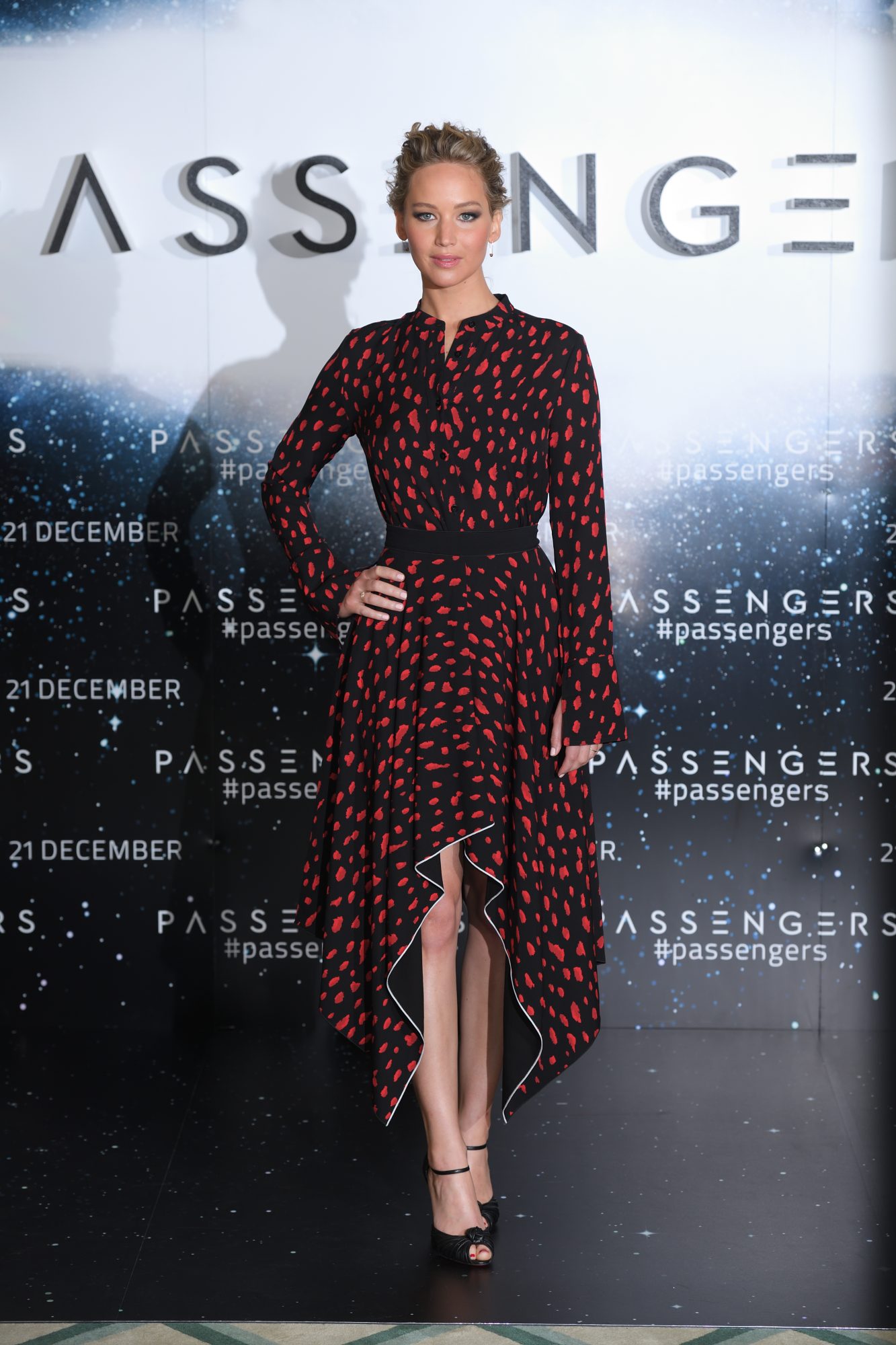 She wore her hair in a cascading french braid.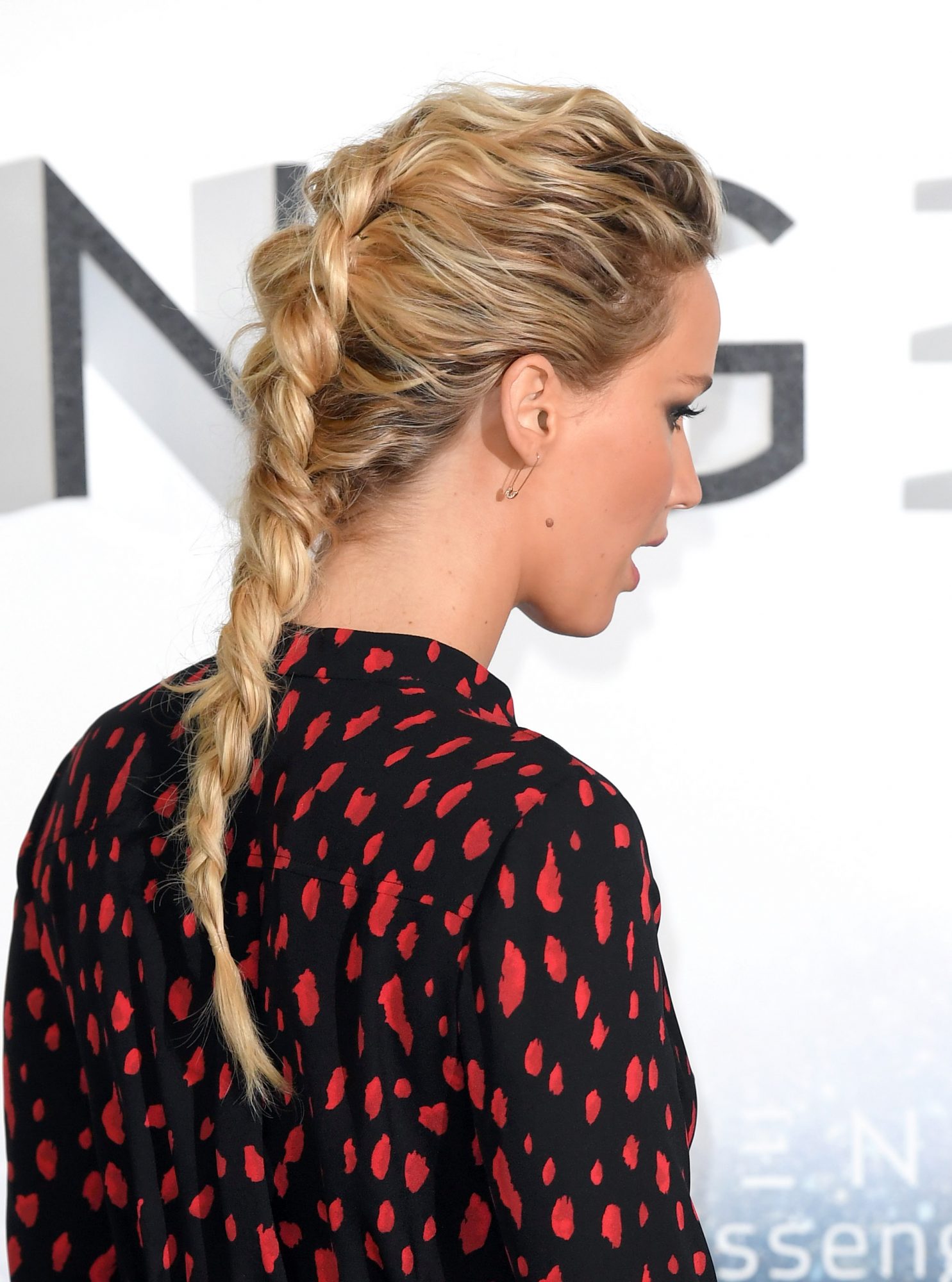 And stood tall on Christian Louboutin heels, that maybe were too big – always something hilariously awesome going on with Lawrence.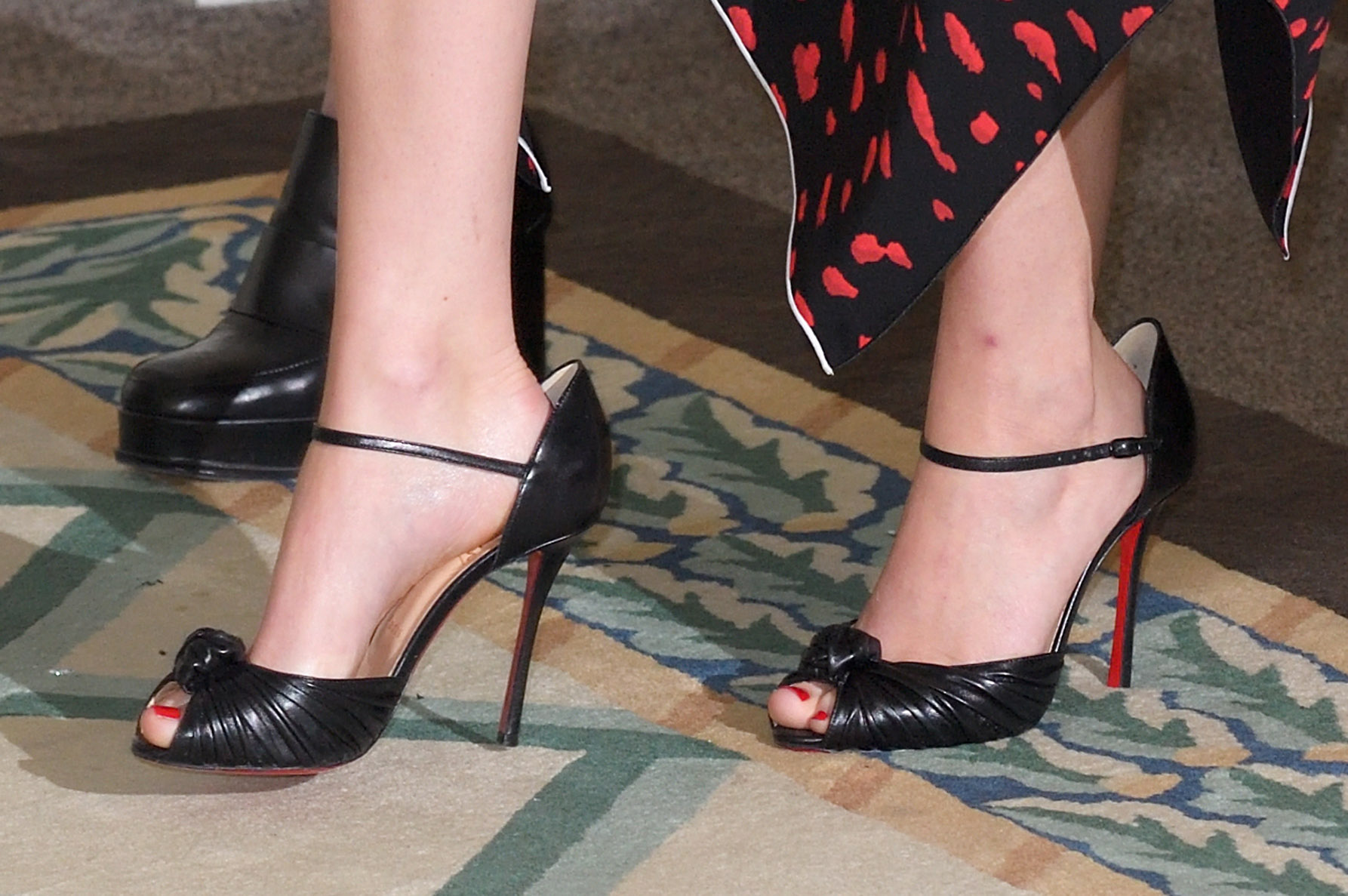 She also was low-key giving us Flamenco dancer vibes. Specifically, emoji vibes?
????????????????????????
Now, let's visit all of the looks Lawrence has worn this week.
In Madrid on Wednesday, she went corporate chic, in a 3.1 Phillip Lim two-piece skirt suit.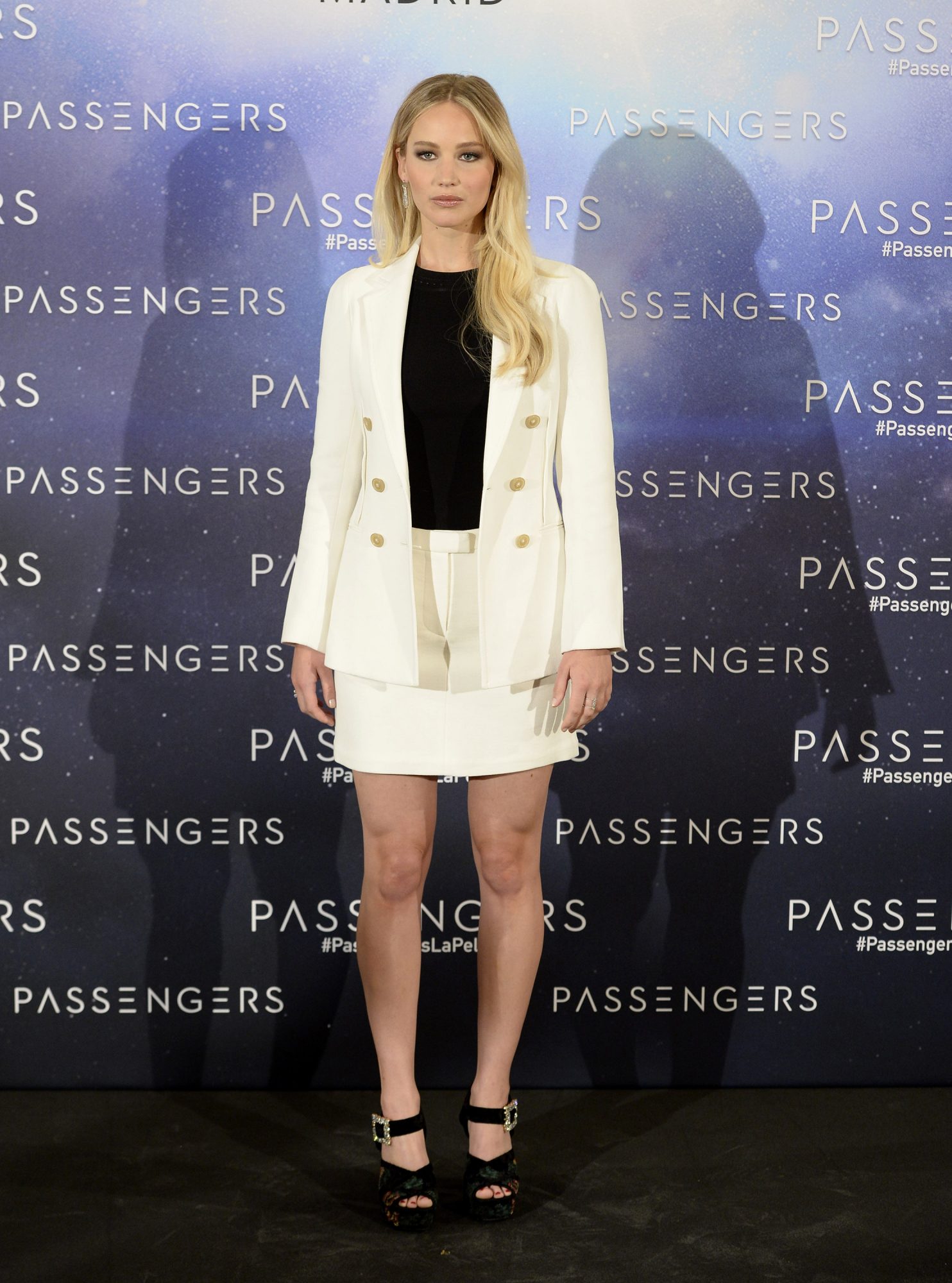 Earlier, in Paris on Tuesday, she wore a knitted sweater emblazoned with a large star on the chest over a floor-length semi-sheer skirt.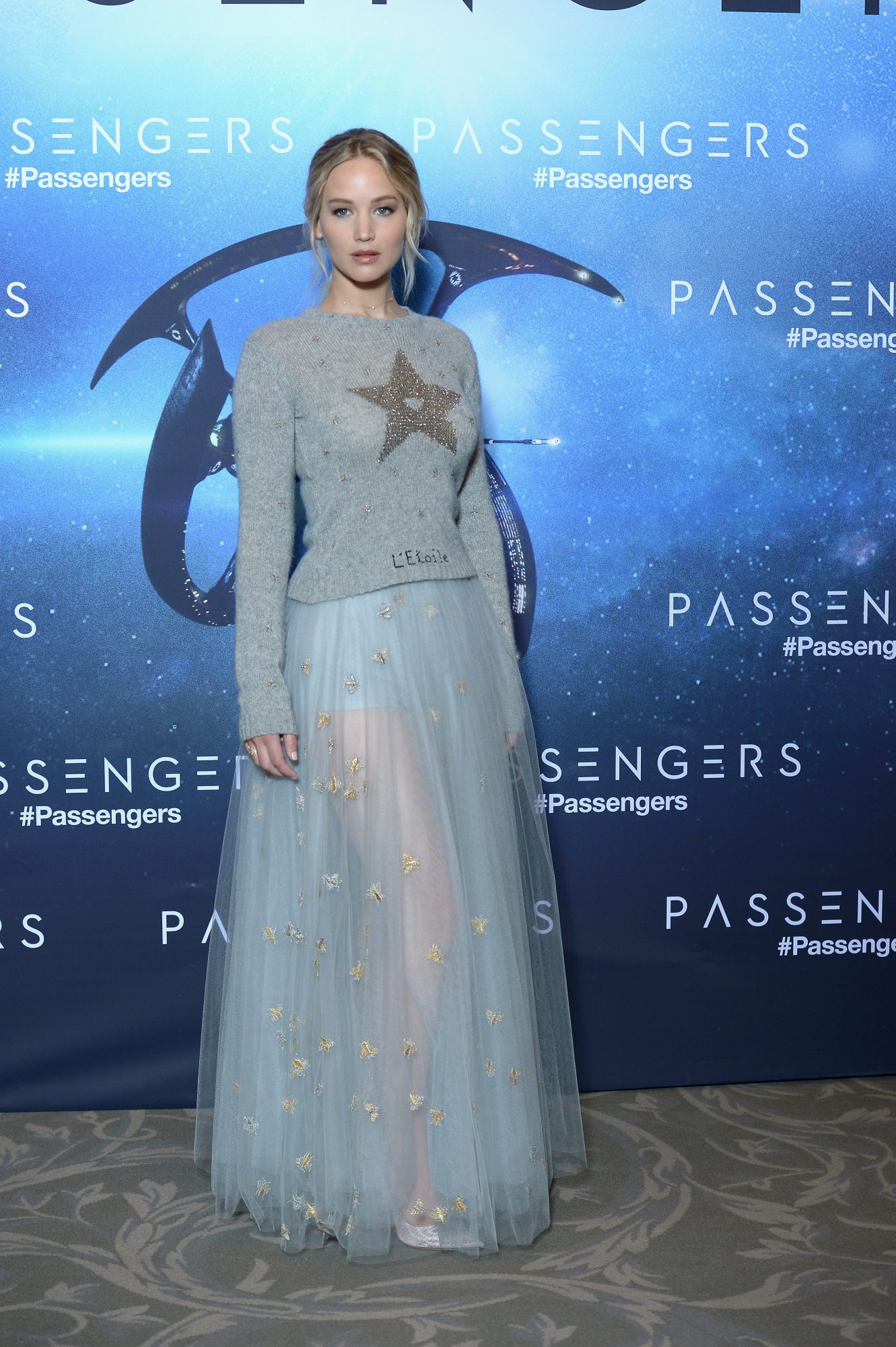 We're still reeling at the idea of having to be in a different city every day, looking not only our best, but the best of the best. Leave it to Lawrence to move through all of Europe looking like she's descending directly from heaven.