The last hacker who leaked Jennifer Lawrence's nude photos is officially going to prison, and good riddance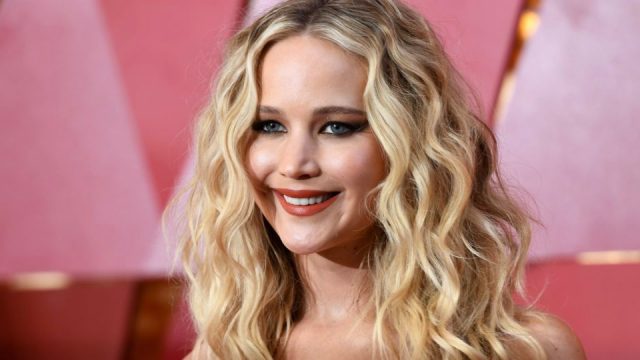 Back in 2014, hackers leaked countless private photos of celebrities like Jennifer Lawrence and Kate Upton in a mass hack that came to be known as "celebgate." Now, four years later, one of the men involved in leaking the photos has finally been imprisoned for his crime.
The Guardian reports that yesterday, August 29th, 26-year-old George Garofano was sentenced by the U.S. District Court in Connecticut to eight months in prison for hacking into the iCloud accounts of 240 people, including celebrities. Garofano is one of four men charged for the 2014 leak. The three other hackers have already been sentenced to prison terms ranging from nine to 18 months behind bars.
According to an April press release from the U.S. Attorney's Office District of Connecticut, Garofano pleaded guilty to charges of unauthorized access to a protected computer. The hacker reportedly obtained victim's iCloud login information by sending them an email claiming he represented an Apple security account. He'll report to prison on October 10th.
Lawrence has previously spoken up about the trauma the leak caused.
"I can't even describe to anybody what it feels like to have my naked body shoot across the world like a news flash against my will. It just makes me feel like a piece of meat that's being passed around for a profit," she said in a 2014 interview with Vanity Fair. 
In November 2017, she said on a podcast for The Hollywood Reporter that she decided not to sue the hackers because she was focused on healing. And in the immediate aftermath of the leak, she made sure to clarify that it was a sex crime rather than a "scandal."
https://twitter.com/udfredirect/status/1035072962414690304
The hack was a major violation of privacy for hundreds of people, and we're glad to see that the perpetrators have finally been convicted of their crimes. Hopefully, this case will set a precedent and deter these heinous violations of privacy from happening again.