The real story behind this cute picture of Jennifer Lawrence and her mom is actually kinda gross
We'v been totally living for Jennifer Lawrence's antics while she's promoting her latest film Passengers, and her latest one about this seemingly cute picture of her and her mom is no different.
So far, J.Law has gushed over The Real Housewives of Beverly Hills, spray painted Chris Pratt's face, opened up about her relatable party antics, and killed it with this sweater and ballerina skirt combo.
Jennifer dropped by The Late Late Show with James Corden where she told a story about what appears to be a cute picture of her and her mom together.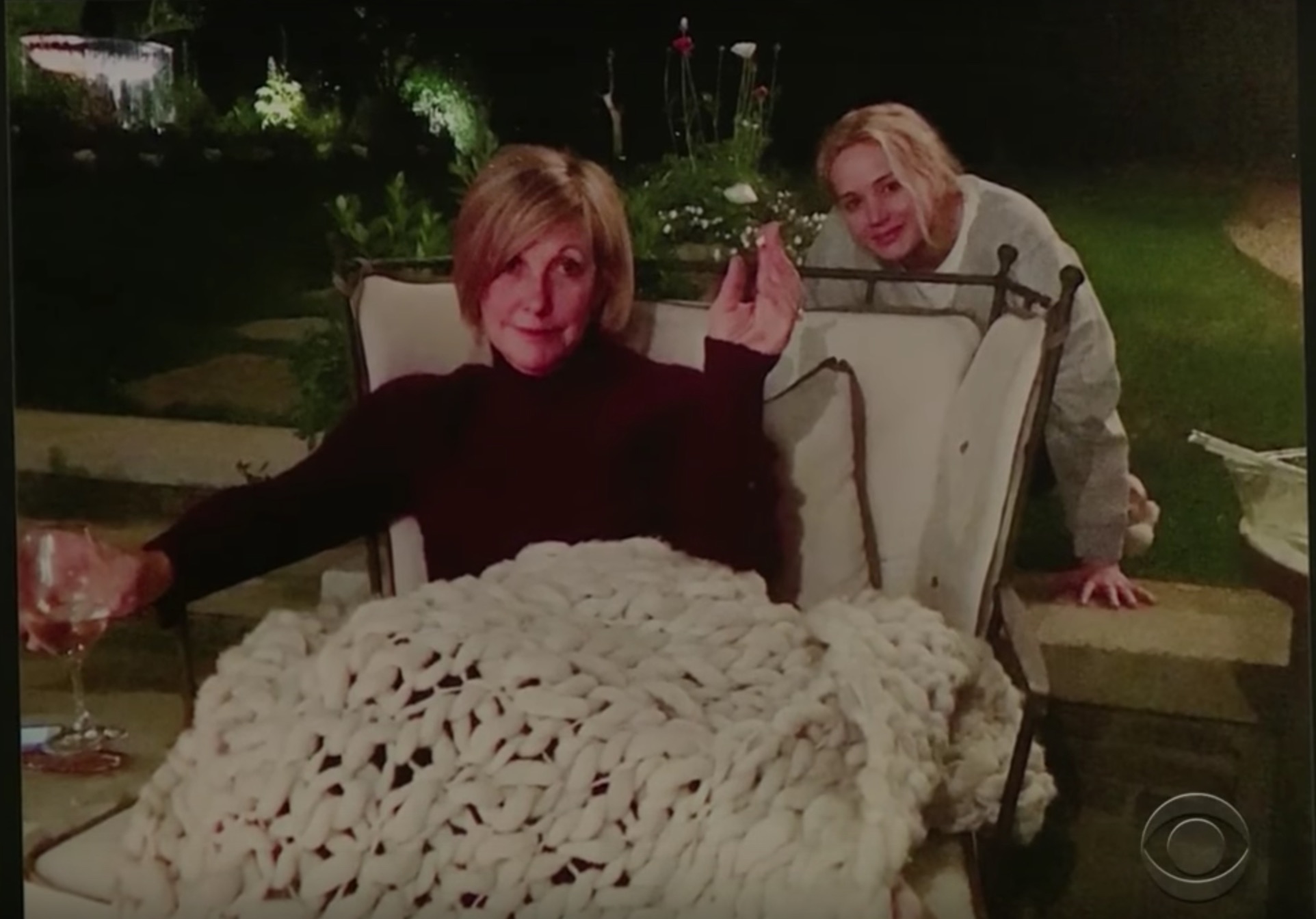 However, this being Jennifer Lawrence, there's a completely hilarious story behind even the simplest of things.
Speaking to James Corden, the actor revealed that all is not as it appears
"I'm actually peeing in that photo and [my mom] has no idea, no clue," Jennifer said. "I went to pee and my friend got the phone because she knew I was peeing and then we both decided to leave my mom out of it."
O-M-G!
James notes that J.Law looks pretty relaxed while this is all going on, to which she replied:
"I know how to do it...I've done it a lot."
https://www.youtube.com/watch?v=mSmbrKKbItI?feature=oembed
THIS IS JUST TOO MUCH! Now that she's said it, we can totally see how she's 100% peeing in this picture and OMG.
In fact, this isn't the first time we've learned a little too much about the star's peeing habits. Her friend Amy Schumer recounted a story about how J.Law would pee in a bidet and we also learned that she was involved in a peeing prank on the set of X-Men, too.
That wasn't all Jennifer got up to while on The Late Late Show.
Both James Corden and J.Law also decided to take the time to pitch a bunch of app ideas to Silicon Valley's T.J. Miller. Jennifer decided to pitch an app so you could see what you and your pet's baby would look like, while James' idea was a dating app that matched people with the type of pubic hair they're attracted to. Hmm…
https://www.youtube.com/watch?v=q4kXVTaCjhI?feature=oembed
We actually never want the promo tour for Passengers to end. The whole thing has given us even more reasons to totally love Jennifer Lawrence and it's been a wild and entertaining rollercoaster.